Scandinavian-inspired interiors are all the rage with their neutral colors and minimalist designs. To celebrate this awesome decorating style promoted by brands like IKEA, we've compiled a complete guide to Scandinavian living room ideas.
Scandinavian living rooms are stylish because they are a great way to create a calming and relaxing environment. By using light colors, abstract posters and simple furniture, you can make your living room feel like a cozy retreat from the world. Plus, Scandinavian design is known for being very functional, so you can be sure that everything in the room will function. If you're looking for a way to update your home without making too many changes, consider adding a Scandinavian touch to your living room.
For more interesting reads, check out;
What does Scandinavian living room style look like?
Scandinavian-style living rooms are usually bright and airy, with plenty of natural light and white walls. Furniture is often simple and functional, with clean lines and few decorative details. To create a cozy atmosphere, textiles such as blankets and pillows are often used to add color and warmth. Complementary colours can be added to elevate the space with a range of elegant and vibrant nature posters. Scandinavian design is known for focusing on simplicity and functionality, so keep your decor minimal and uncluttered.
Scandinavian living room design in contemporary earthy tones
Create a Scandinavian living room
For a Scandinavian-inspired living room, choose a bright and airy color palette. White walls are essential to achieving this look, as they help reflect light and make the space appear larger. You can also add pops of color with minimal metallic posters, but be sure to keep the overall color palette fairly muted. Next, choose simple and functional furniture with clean lines and few decorative details. Coffee tables, sofas and chairs are all must-haves, and you can add extra seating with floor mats or poufs. Finally, layer in textiles like blankets and pillows to add color and warmth.
elegant scandinavian style
4 top tips for getting the perfect Scandinavian decor
Choose a light and airy palette.
Choose simple and functional furniture.
Lay out textiles such as blankets and pillows.
Keep your decor minimal and uncluttered.
Decorating Scandinavian Living Room
When decorating a Scandinavian living room, it is important to focus on simplicity and functionality. This type of room is usually bright and airy, with light colors used to reflect the natural light pouring in through the windows. Furniture should be minimal and simple, with clean lines and angles. There are a few key components that are essential in a Scandinavian living room.
The first is a comfortable sofa or chaise longue. Often low to the ground, Scandi style sofas are very spacious and ideal for relaxing. They usually come in light colors like white, beige or gray, which will help brighten up the space. A coffee table is another must-have piece of furniture—again, it should be simple and functional, with enough surface area to hold a drink or magazine.
Floor lamps add a touch of vibrancy to a Scandinavian-inspired space. Don't be afraid to choose bold lamps and other trinkets for a unique and stylish look in your living room.
Modern space floor lamp
Storage is also important in a Scandinavian living room – after all, this is an area where you need to make the most of limited space! Look for furniture with built-in compartments and shelves, or choose furniture with removable cushions to tuck away clutter when needed. Wall art is another great way to add character to a Scandinavian living room – choose abstract designs or pastel-colored landscapes to complement the space.
Armed with these key pieces, you can start adding some finishing touches to your Scandinavian living room. Throwing blankets and cushions in colorful fabrics will inject some character into the space, while plants add a touch of nature. Candles are also popular in Scandinavian living rooms – not only do they provide a warm and inviting glow, but they also make the space smell good! Finally, don't forget to add some shelves or cabinets to display your favorite books, magazines, and trinkets. With these simple tips, you can create a stylish and attractive Scandi-style living room, perfect for relaxing.
Scandinavian wall space decor
Wall decor for Scandinavian-style spaces requires careful planning. It's best to opt for a range of versatile plates that can be swapped out for different ones without damaging your walls. From nature and landscapes to animals and paintings, the Displate store has enough inspiration to bring the walls of your Scandinavian living room to life.
Things to keep in mind when creating a Scandinavian living room design
Use light colors and natural materials. This will help create a bright and airy feel in the room.
Keep the furniture minimal and simple. This will help create an open and spacious feel in the room.
Use plenty of plants and greenery. Plants help add color and life to a room and also help create a relaxing and calming environment.
Use neutral tones for walls and floors. This will help create a timeless look in the room that can be easily adapted to different styles over time.
Add some personal touch. Personal touches like photos, artwork, and memorabilia help make a room feel more like home. They also help add character and character to the space.
Chic Scandinavian Interior Design
Scandi living room in light tones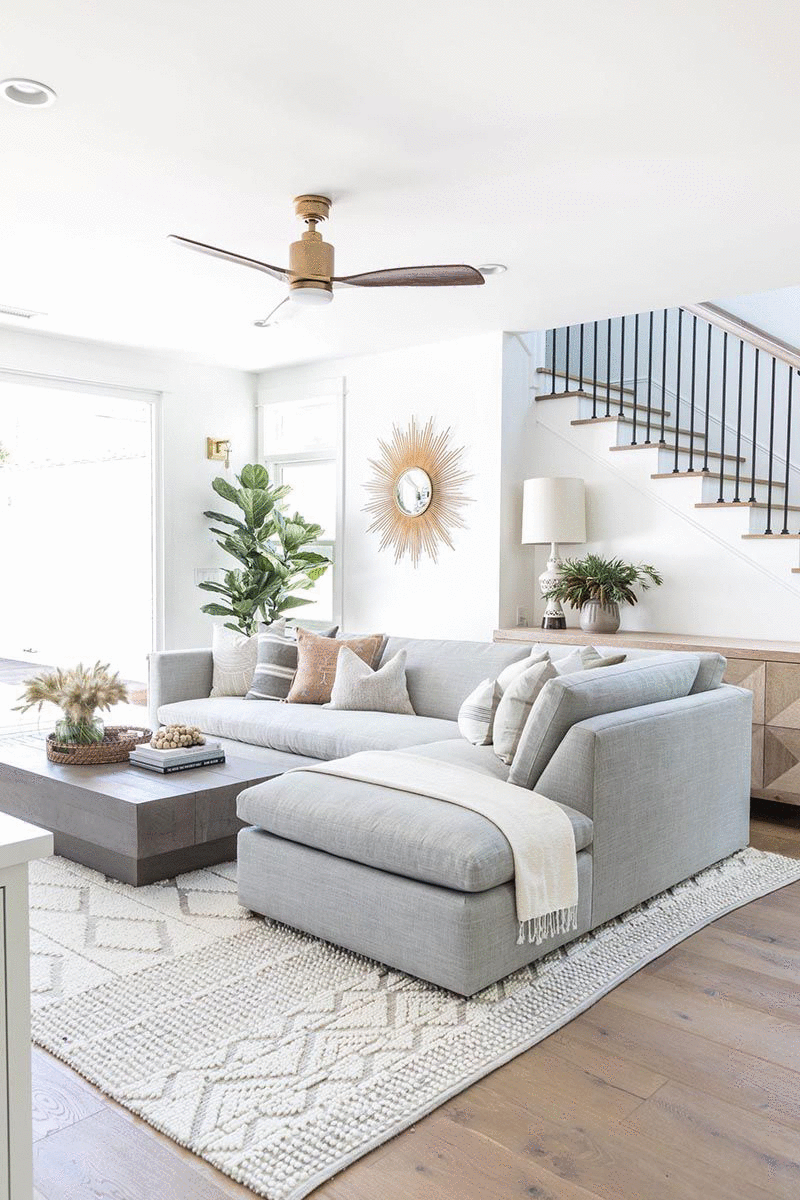 Mid-Century Modern Scandinavian Aesthetics
Scandinavian decor in neutral tones and natural elements
corner fireplace
Comfortable striking minimalist Scandinavian interior design
Bohemian Scandinavian Living Room Design
Elegant Scandi Living Room
Scandinavian decor in retro style
Scandinavian living spaces that blend into nature
Contemporary Scandinavian Living Space
Art Deco Medieval Scandinavian Style
Elegant and chic Scandinavian style
Warm Scandinavian living room
Hybrid Scandinavian Dining Room Living Room
in conclusion
Now that we've got all the Scandinavian living room inspiration for you, it's time to start your own decorating project. Take some tips from our suggestions, but remember to make the space your own unique space, enjoy the decorating process and have fun!