You can't forget how important it is to groom your bathroom! Bathroom walls need love too, we bring you the most interesting bathroom wall decor ideas with classy touches.
Ditch the old and boring concept of simply decorating your bathroom with tiles, there are many other ways to add character and style to your bathroom. In this article, we'll explore some simple and affordable ideas to breathe new life into your bathroom walls.
For more inspiration, read our Boho Wall Decor Ideas article!
Most Common Considerations for Bathroom Wall Decor Ideas
Below is a list of common dos and don'ts for any bathroom wall, but the quickest way to add variety to your bathroom is to install Displates. Whether you choose one or more designs, this is an easy way to make a big impact in a fun way. For bathrooms, we would consider nature posters or minimalist posters.
via Pinterest
Here's what to consider, and we'll expand on all of these topics.
Painting
wallpaper
Mirror
mosaic
artwork
light
ceramic tile
The list goes on, we've considered all of these features and broken them down into important ideas related to each one to make your bathroom walls look stunning.
simple blank wall/marble wall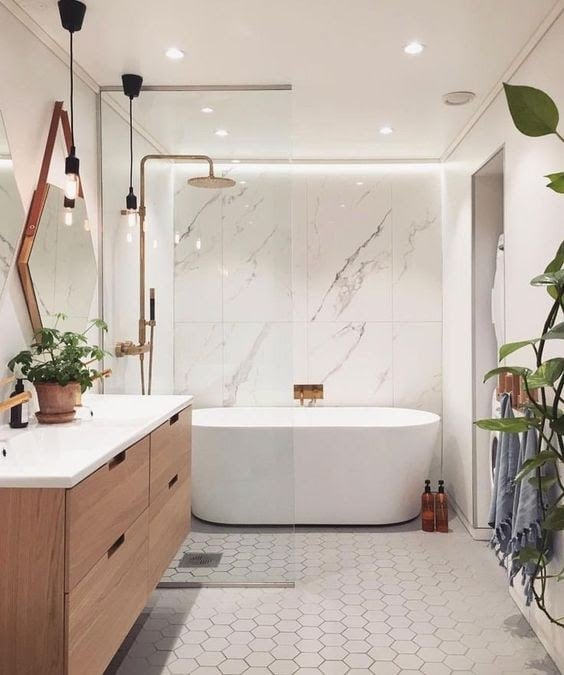 via Pinterest
It's amazing how new wall textures can have such a big impact on the look of any room. While some bathrooms are floor-to-ceiling marble, some have only tile to cover a wall or two. whatever. We love the different wall styles in the room above.
bathroom wall art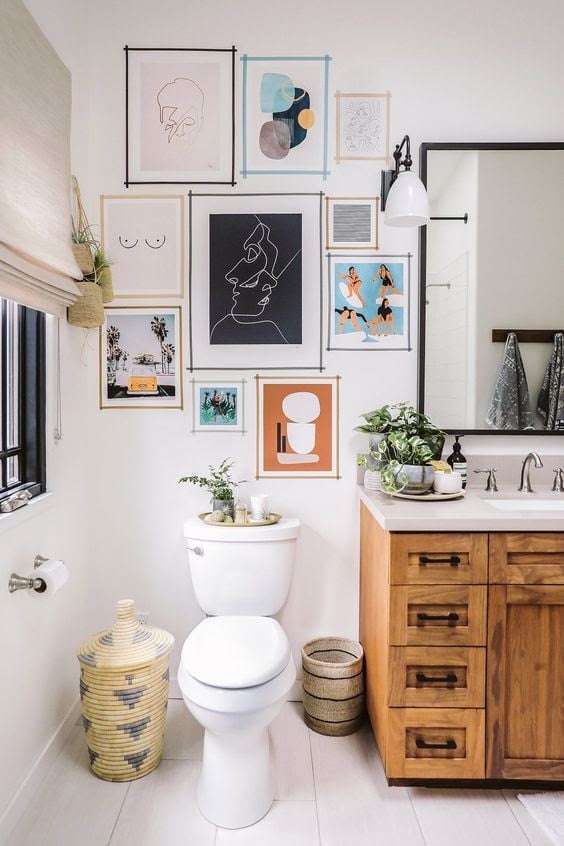 via Pinterest
If you have wall space, consider hanging some art over the bathroom sink or over the toilet to complete your decor scheme. It's also a great way to put up family photos or cool posters without compromising style. Displate Market has a lot of landscape posters that are perfect for any bathroom theme.
Bold Bathroom Stones / Empty Walls in Modern Bathrooms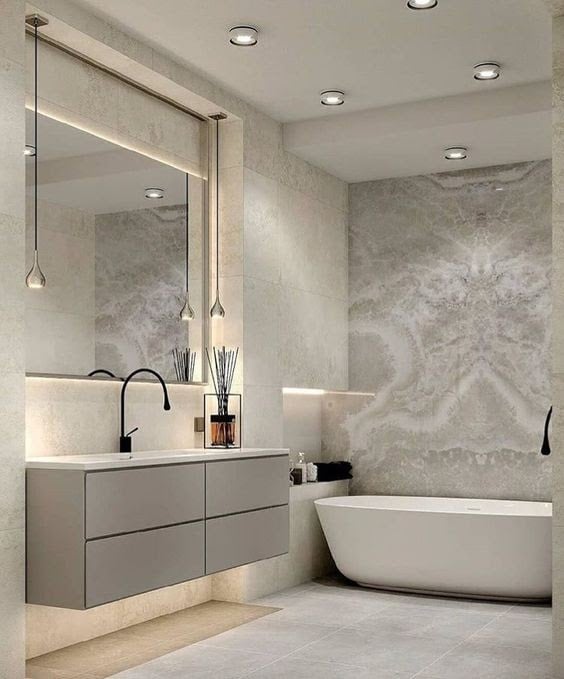 via Pinterest
Notice how elegant the plain stone walls look. If possible, consider hanging a mirror or framed artwork over the bathroom sink to add a touch of elegance and functionality.
small bathroom wall mirror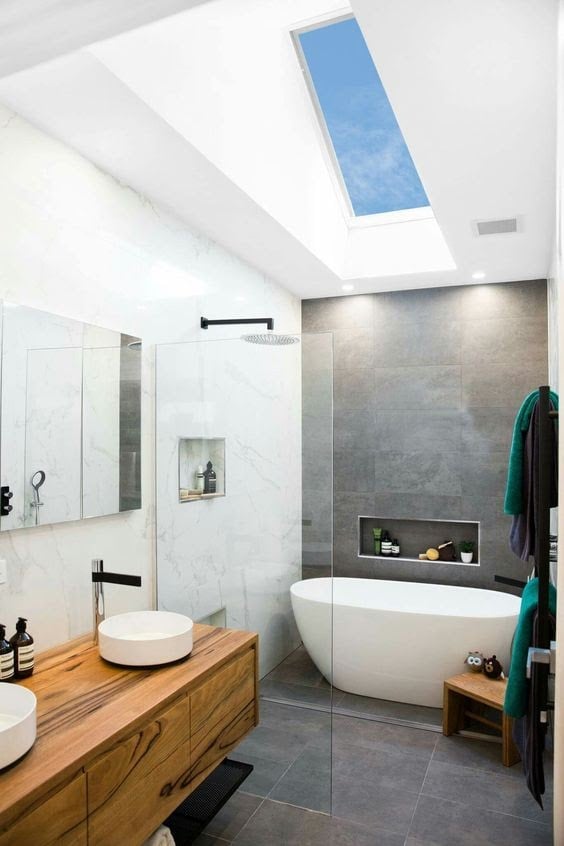 via Pinterest
Mirrors are a great way to make a bathroom look bigger and brighter, and shelves provide much-needed storage space for homeowners. These are a must for any bathroom space.
wood plank bathroom wall decor ideas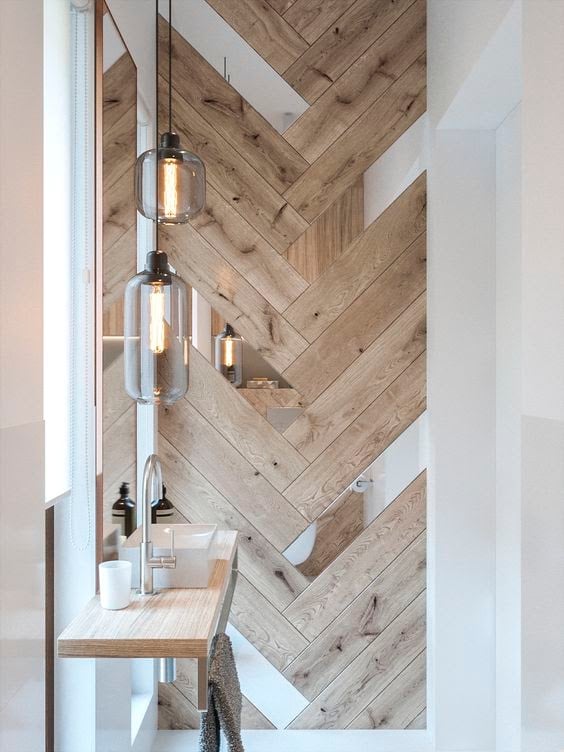 via Pinterest
Elegant One Wall Tiles/Geometry Wallpaper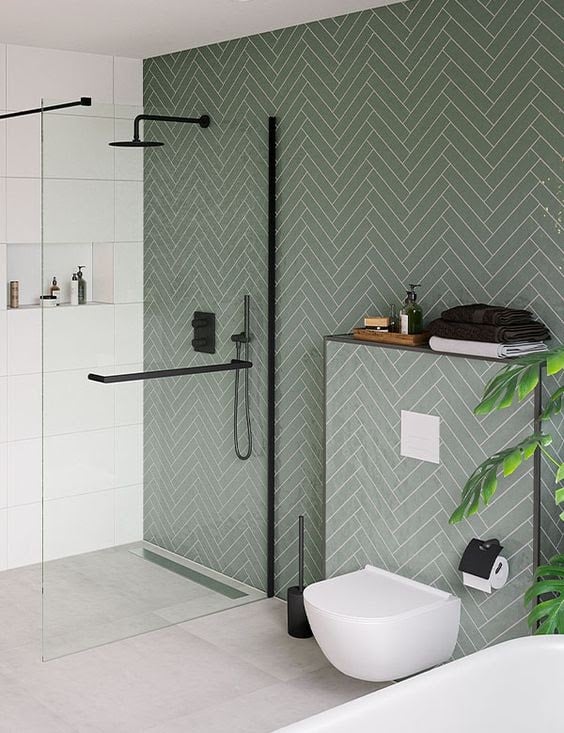 via Pinterest
Many people choose to tile the entire bathroom, but if one wall stands out because it's not tiled, you can install wallpaper or paint the area for a simple accent that can make a huge difference.
Create a simple shelf with framed prints and useful items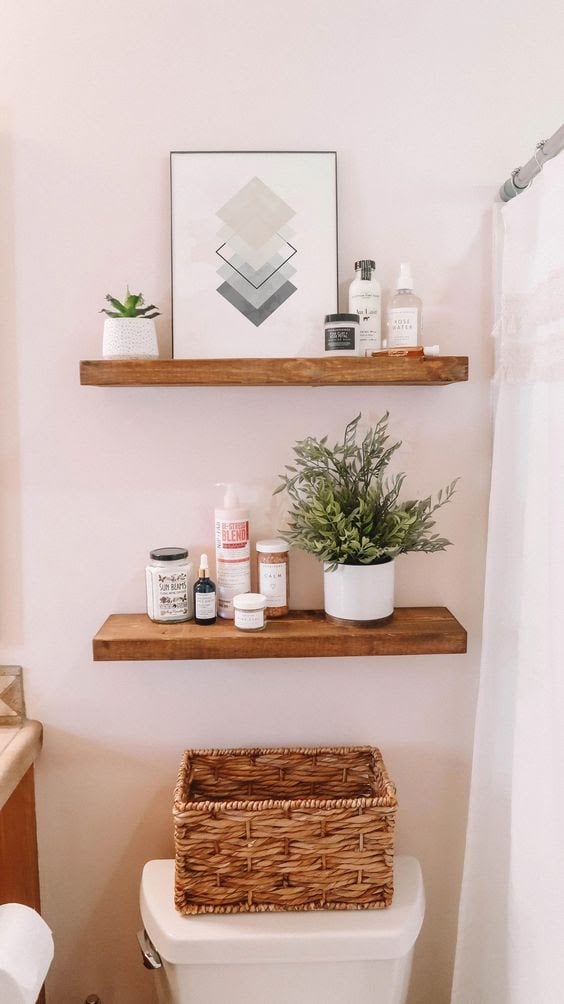 via Pinterest
The more storage space in the bathroom, the better. Make the most of every inch of space in your bathroom with shelving.
Great impact pink style bathroom walls/or any other color theme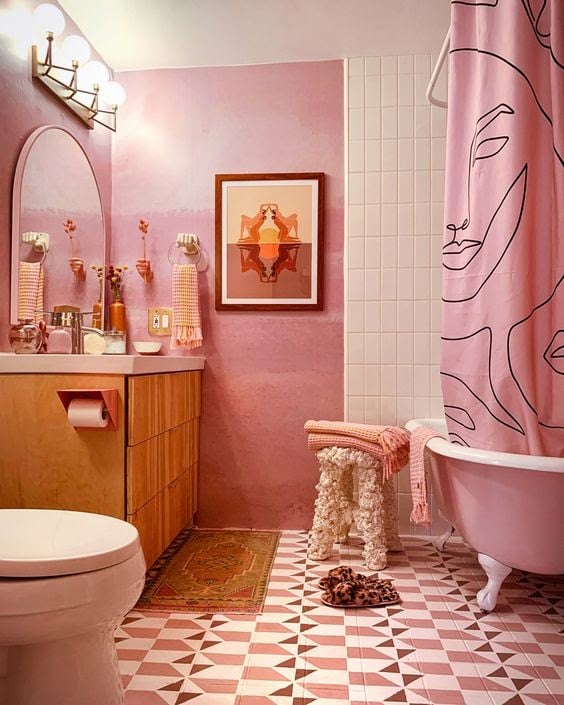 via Pinterest
Wallpaper makes it easy to take bland wall colors and give them new life. Besides paint, they are a quick way to create a uniquely designed themed wall.
Marble Bathroom Wall Decor / Colorful Pattern Wallpaper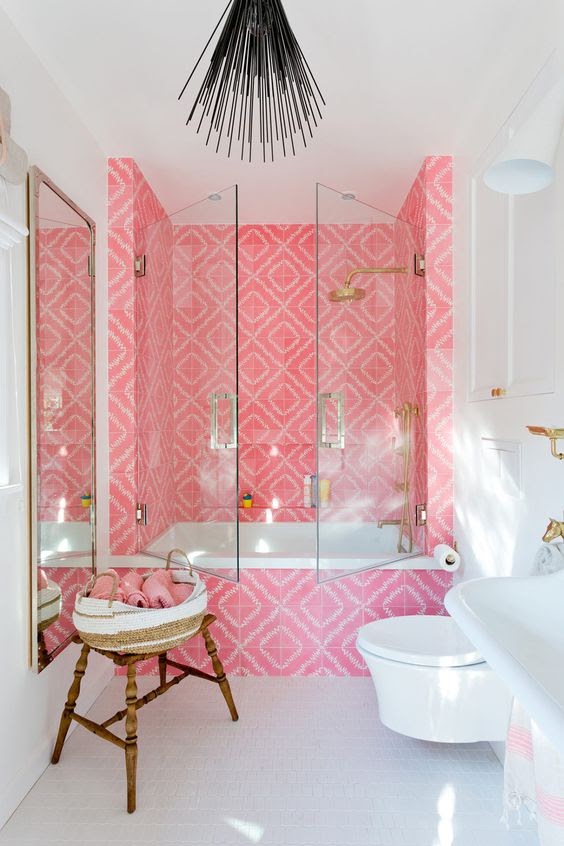 via Pinterest
Double Frame Shelf Bathroom Wall Decor Ideas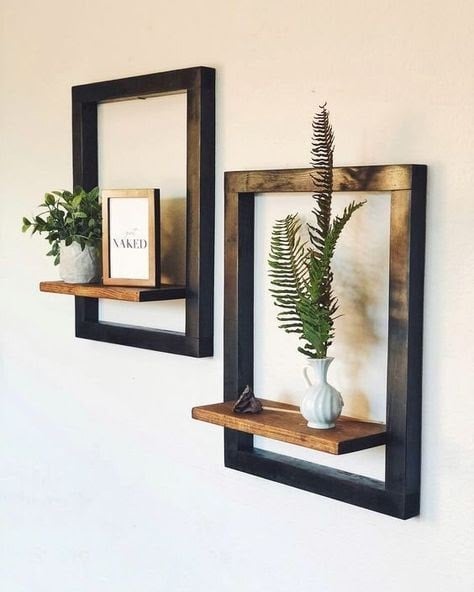 via Pinterest
Maximize space with installed towel or plant hanging accessories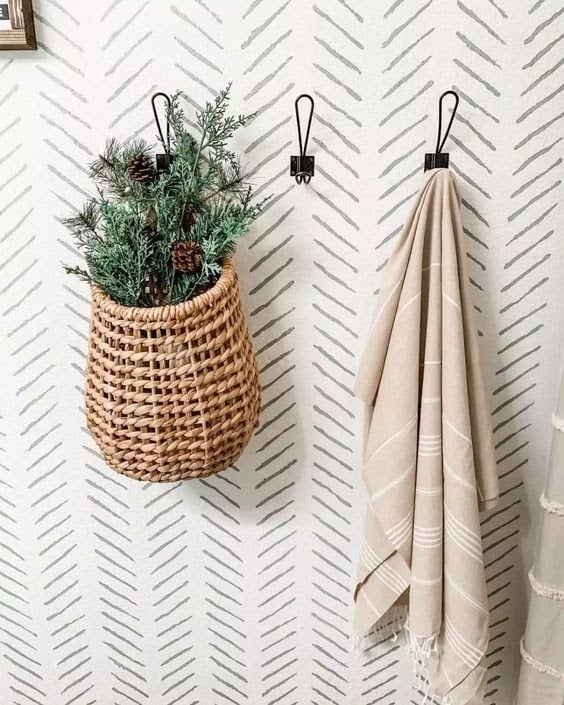 via Pinterest
In the bathroom, nothing takes up more space than towels, so make sure you have enough hangers to hang them. You can also find double and triple hangers if necessary.
Two-tone tile wall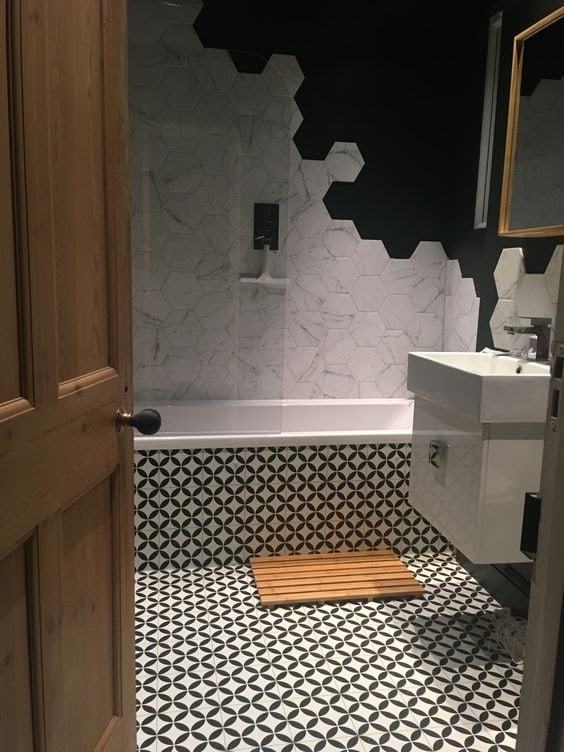 via Pinterest
Consider using stencils to create a fun design on your bathroom wall. Use small tiles to make any pattern you want.
juxtaposed tile bathroom wall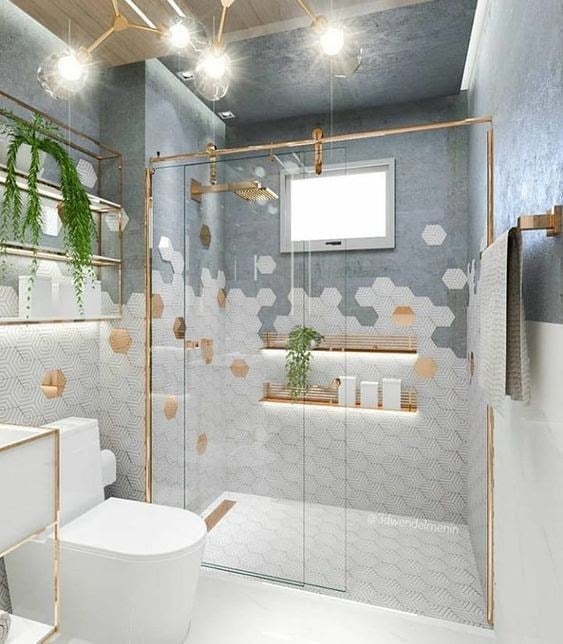 via Pinterest
Boho Bathroom Wall Art Hanging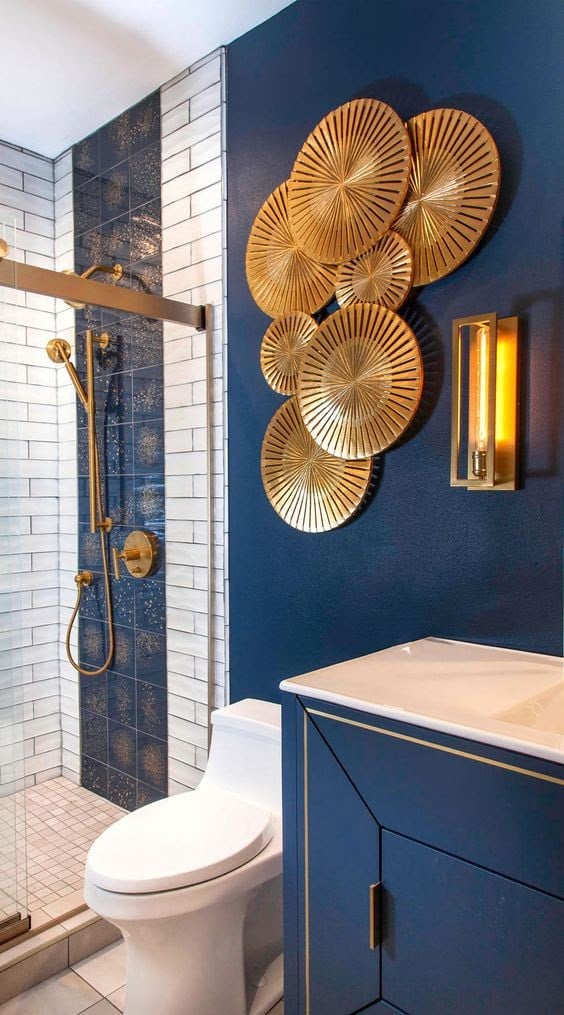 via Pinterest
These boho gold plates are incredible decorative elements. Some can be found in the form of rustic crochet baskets. Keep an eye out for unique elements like these to add a touch of character to your bathroom walls.
Elegant themed bathroom wall art or cabinets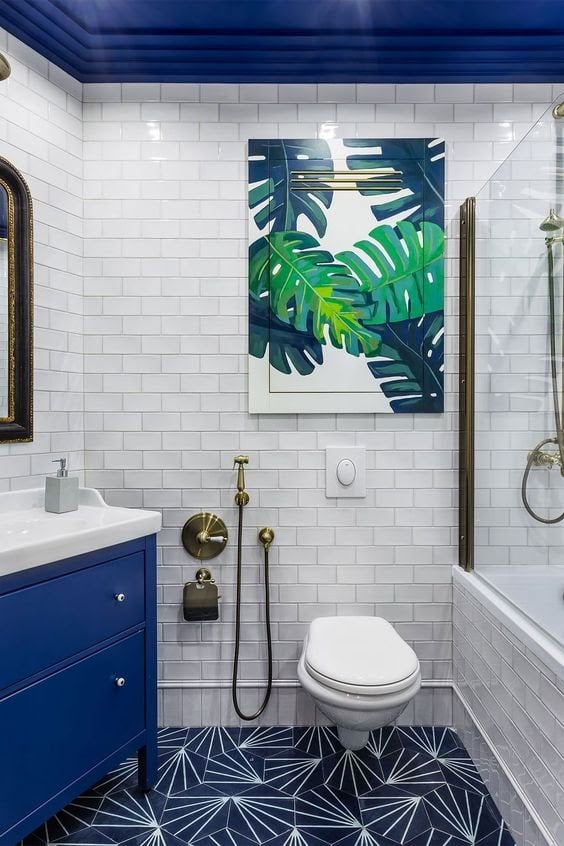 via Pinterest
Display mirror and mosaic tile wall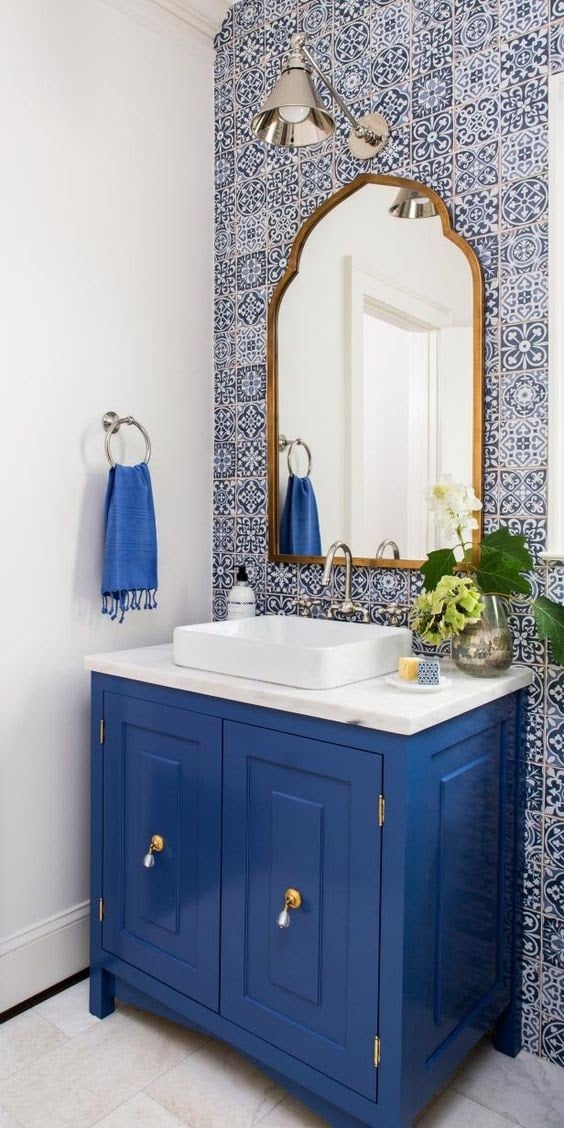 via Pinterest
Mosaics are easy to make and can add variety to bathroom walls.
LED Bathroom Mirror and Double Framed Wall Art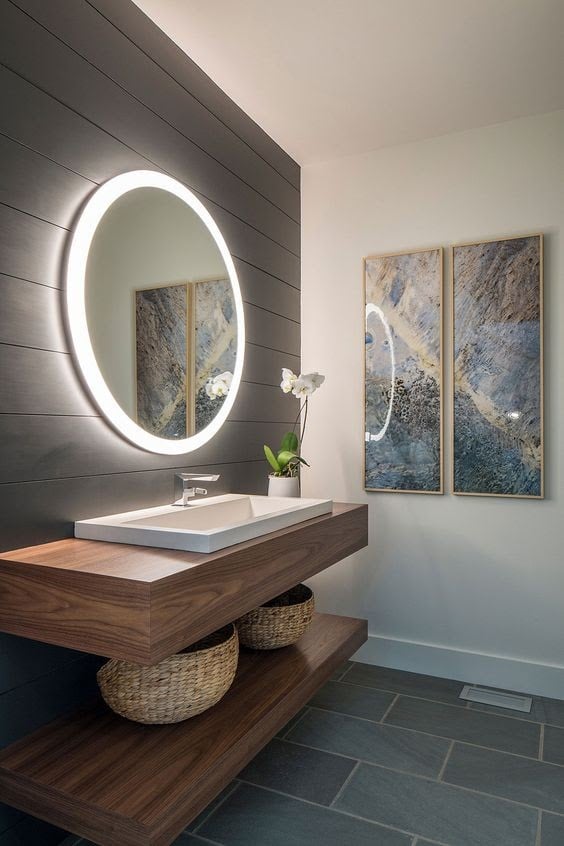 via Pinterest
Cabinet mirrors can give your bathroom the illusion of space. They can be mounted above the sink to give your guests a better view of their reflections while freeing up much-needed counter space.
Simple shelf space for wall art, towels and other accessories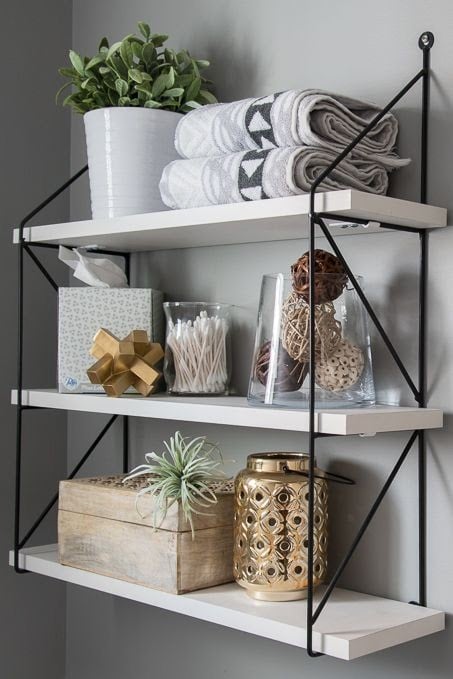 via Pinterest
Vintage wall posters and bold wallpaper interior design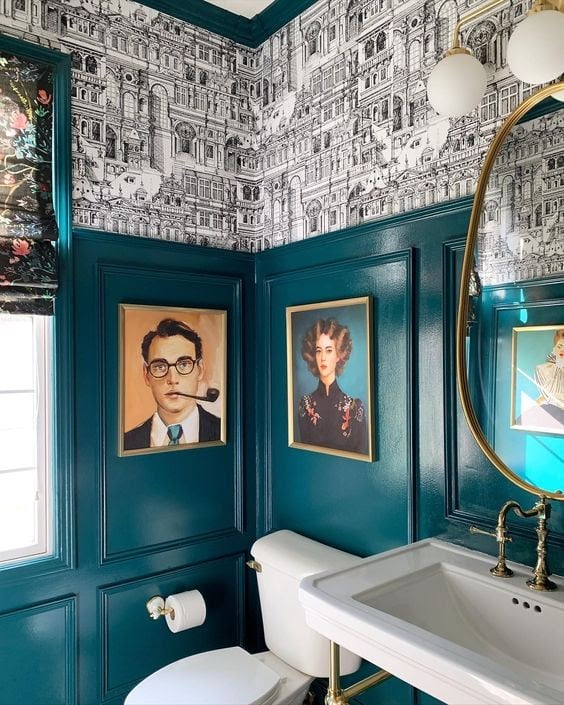 via Pinterest
If you have free wall space, consider hanging your frame there. Even without artistic skills, this is an easy way to create a focal point in your bathroom while also adding character to your decor scheme.
Wooden Shelf Bathroom Design Ideas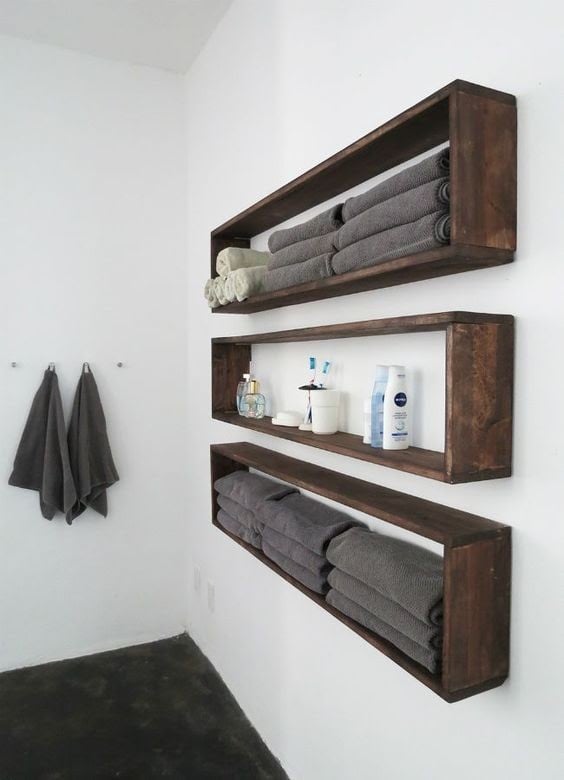 via Pinterest
Simple bathroom wall sconces that match a color theme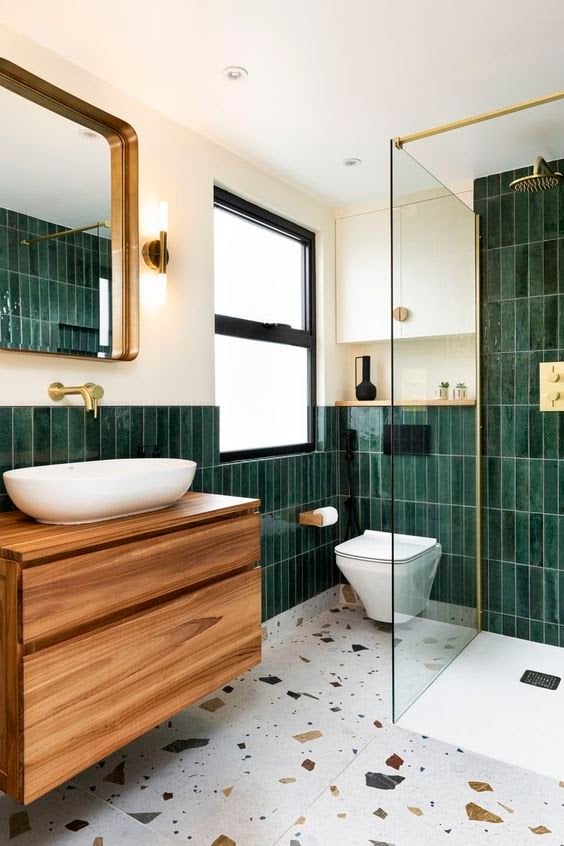 via Pinterest
Install accent lighting in your bathroom to create the ideal ambience and draw attention to other aspects of the decor scheme you're trying to highlight.
Shelving Vase Wall Art and Plant Pots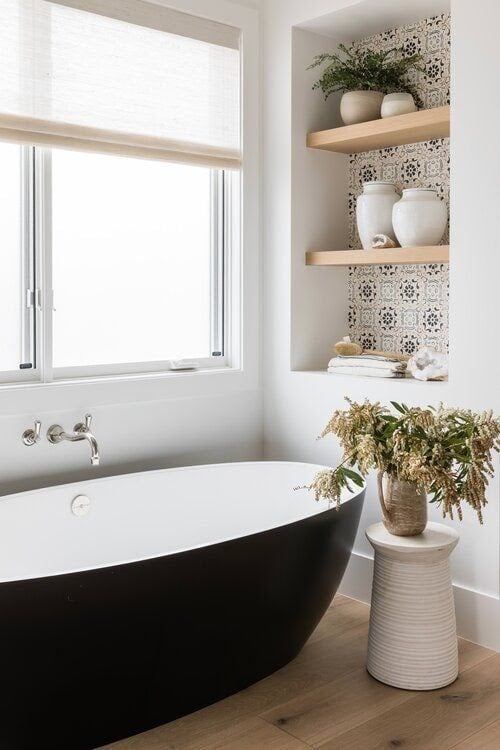 via Pinterest
give it to you!
Now it's your turn to add what you saw in the article to your bathroom walls. We're sure you've found at least one or two inspiring ideas. Happy curating! 🙂