food
While Melbourne's fine dining scene is sensational, it's the city's multiculturalism that makes eating here so exciting. Sydney Road in Brunswick is a microcosm of this, a place where old Italian supermarkets mix with Middle Eastern jewelers and hipster bars. Start with a breakfast halloumi toastie at Wide Open Road and then wander down the strip and stop at A1 Bakery for a spinach and cheese triangle or chicken tawouk wrap. Nearby the blingy Lebanese patisserie Balha's Pastry is open late and its baklava is the closest to my mother's version – delicate, not too syrupy, just perfect. Mamma's Boy Trattoria is fantastic for handmade pasta in an intimate lane off Sydney Road. It serves bottomless gnocchi and cocktail lunches on Sundays, which you have to book online. Opposite Collingwood, Jim's Greek Tavern is a local institution, the place to celebrate Melbourne's status as the largest Greek-speaking city outside of Greece. Your best bet is to let his staff feed you, but be sure to order the saganaki and scallops.
Inspiration
You can't come to Melbourne and not visit the National Gallery of Victoria. Its exhibitions are exciting, accessible and weave in lesser-known artists and designers among giants, including Picasso and Alexander McQueen. His NGV Friday nights are also always fun, with pop-up bars and on-the-spot music performances in the garden or under Leonard French's incredible stained glass ceiling.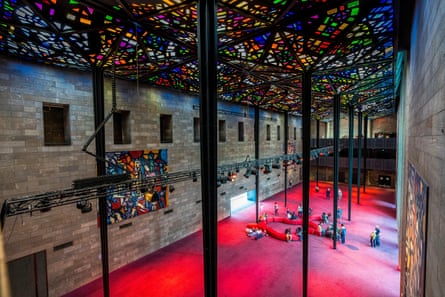 Fitzroy's Center for Contemporary Photography is one of architect Sean Godsell's earlier works and a good place to discover interesting Australian artists, while nearby Collingwood Yards – a technology college turned arts precinct – has independent galleries, studios and a rare mural by American artist Keith houses Herring. Further out, the Heide Art Museum is also special. Some of the country's greatest 20th-century artists worked and partied here, and I especially love the way its seminal modernist building – designed by the architectural firm McGlashan and Everist – plays with light. If you're feeling active, you can cycle from the city on the Yarra main route along the river to Heide.
Neighborhood
Fitzroy has that perfect balance of cool, grit and polish, while neighboring Collingwood is rapidly evolving from industrial to creative. You could easily spend a day exploring these two neighborhoods' main strips – Smith, Brunswick, Gertrude and Johnston streets – lined with cafes, bars, boutiques, bookshops, furniture shops and interesting galleries, including the easy-to-miss At the Above become I'm a huge perfume freak, so I'll probably take you to Lore for its niche fragrances and to the beautiful florist Vasette.
The backstreets also host special spots, including the holistic, all-gender bathhouse and day spa Sense of Self (book early), the specialty roaster Acoffee and the artisan bakery To Be Frank. At the latter, order the super soft dulce de leche pastry or, if you prefer something savory, the eggplant tahini roll. Also tucked away in Collingwood is Finesse, a shoe store known for its cool edits of women's sneakers. We designed the space, which won Best Retail Design at the 2022 Australian Interior Design Awards. I am so proud of it.
Green space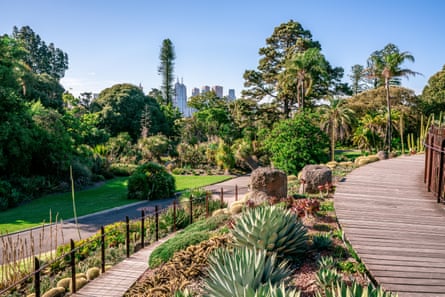 Melbourne has a wealth of well-kept parks and it's perfectly normal to grab a bottle of wine and some nibbles to enjoy on a picnic mat. Just down my street is the beautiful Edinburgh Gardens, Fitzroy North's communal backyard. I'll usually grab an excellent coffee at Standing Room and walk through them for a reset. Beautiful Victorian architecture surrounds the park and at its northern end stands Rose House 2, a rounded brick creation by renowned Melbourne architects Mauro Baracco and Louise Wright.
I once lived in a flat, specifically because of the location opposite the Royal Botanic Gardens. The juxtaposition of nature and the city skyline is unique and in the summer the Melbourne Symphony Orchestra performs free concerts at the adjacent Sidney Myer Music Bowl, an architectural landmark that I adore. In the city centre, Flagstaff Gardens is delightfully close to the Queen Victoria Market, so grab a börek from the market's art deco dairy hall and enjoy it in the park.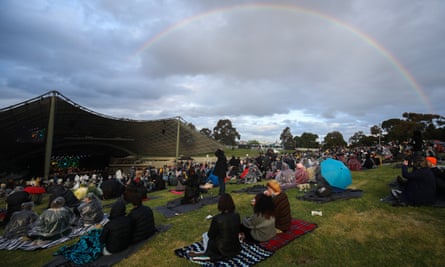 Nightlife
On any given night, the best part of going out in Melbourne is the element of surprise. There are so many great bars that you wouldn't necessarily know are there, especially downtown, so simply walk around and let things unfold. One of my favorites is the pop-up Section 8. It's nothing more than refurbished shipping containers and pallets, but it's authentic, down a Chinatown lane, and serves great DJs. From there I usually end up next door at Ferdydurke for a dance or at underground Bar Margaux for a good cocktail and late night burger.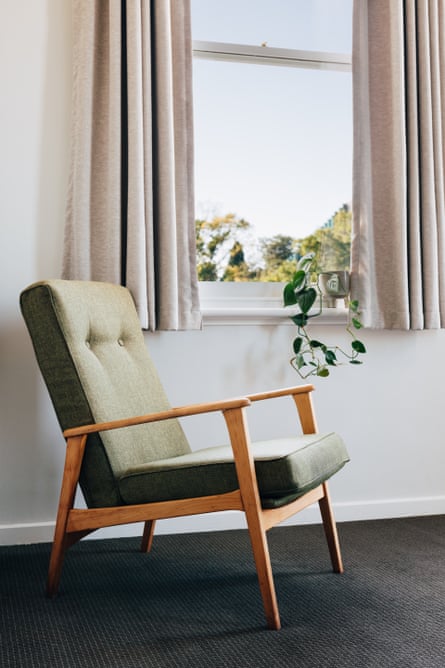 For a date-night vibe, I love Fitzroy's Bar Liberty, a wine bar with great food. Above Board is newer on the scene and great for a nightcap. Hard to find (access is through a back alley off Smith Street), it's minimal and refined, and its owner, Hayden Lambert – the guy in the white-rimmed glasses – mixes brilliant cocktails. Melbourne's live music scene is also phenomenal. If you are a jazz fan like me, The Jazzlab has world class performances every night.
Stay
Parkville's renovated Victorian-era Naughtons Hotel (rooms from $145) has stylish, affordable rooms with modernist touches and plenty of natural light. There's a locavore bistro on site, and both the city and cosmopolitan Carlton are within walking distance.
If money isn't an issue, boutique hotel United Places (suites from $610) offers uber-sleek digs on South Yarra's atmospheric, town-like Domain Road.