The hit Suffolk hard last summer. At Bentwaters, a disused US military air base, the grass was so dry it turned to dust. Deer crossed the quiet runway through a heat haze. But behind the rusty old fighter planes and the airplane hangars shaped like midwestern prairie barns, fresh seeds were taking root among the weeds and a new branch of art was taking root.
Old Jet, a creative hub, sits in a former fighter jet operations building. Like most rural hubs, it hosts a unique mix of people who live locally and need studio space: in this case, 35 musicians, artists, writers, photographers, fashion designers and more, ranging from early career artists to established names like Mercury award winner Talvin Singh and artist Jelly Green.
Walk in and you'll hear two things: a playlist curated by musician and Old Jet founder Jesse Quin and residents chatting in the communal kitchen that looks and sounds like a cool Shoreditch cafe. But this is not London. Renting from Old Jet, for a shared space, starts at £15 per week and access is 24/7. So, while it may look like the American Midwest out the window, if you're an artist used to paying fast city studio rent, it's at this point that you'll realize you're not in Kansas anymore.
Today, in the Old Jet kitchen, artist Jessie Oliver discusses the benefits of linseed oil with Old Jet's weekly artist in residence. Fashion designer Lydia Cooper is returning to a studio covered in paintings of twisted trees, inspired by the Suffolk drought, as part of her new direction in film, art and set design. Artist Caroline Wright pops in for coffee to fuel the 80 drawings she's doing today for stop-frame animation work exploring the eroding Suffolk coast.
Old Jet is one of six creative hubs in East Suffolk. There may be more, but no one knows. That's because a hub, according to the British Council, can be anything from "a handful of people" to "a 3,000-strong tribe". Regardless of the size, their goal is defined as the same: to "bring together enterprising people working in the creative and cultural industries". The British Council is currently completing a major mapping project of UK hubs, describing their presence as "integral to the sustainability and growth of the creative economy" and valuing them in 2021. It even offers a free toolkit to set one up .
Until recently, it was large urban creative communities, such as Tileyard in King's Cross, London, that flourished, offering great scope for networking, collaboration and training of the next generation. In comparison, small rural hubs had a more difficult task. A talent drain to cities leaves gaps in expertise, while long distances between hubs, poor public transport and fierce competition for arts funding discourage the networking between hubs that could fill them.
But now, due to the pandemic and a faltering economy, the potential for rural hubs to play a greater role in the development of British arts is growing. Audrey Carlin is chief executive of Wasps, an organization that runs 20 creative hubs in Scotland, including the Inverness Creative Academy, which opened in 2018 to create a community for artists working in isolation in the Highlands.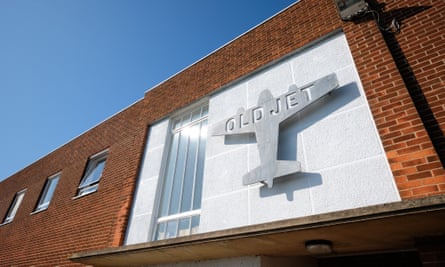 Post-lockdown, Carlin observed a dynamic shift in energy: "What has become more important is human interaction — to overcome the isolation of lockdown." The hub is currently thriving with new collaborations, including growth in its darkroom collective — the first, Carlin believes, in the country. Glass artist Catherine Carr was instrumental in bringing the Scottish Glass Society's annual exhibition to the Highlands in the autumn, the first time it had left Glasgow. "Things like this expose people to skills, talent and experiences they wouldn't normally get," says Carlin.
This energy was fueled by the arrival of creative professionals fleeing the city and joining the lockdown-induced homeworking revolution. Some return to their home regions. The result is a cultural rewilding, or reseeding of ideas and skills, as those gaps in rural arts ecosystems begin to fill. "People have moved here from Glasgow and Edinburgh, but also from cities abroad," says Carlin.
Recently, she has met professionals from the worlds of film and TV production who have returned to family during lockdown, and now plans to set up satellite companies in the Highlands to take advantage of skills that have moved to the area. Carlin believes this could have a significant impact on the region. "Currently 2,500 young people are lost every year from the Highlands and Islands. They think, to have a creative career, you need to move down to the central belt of Scotland to find a supportive network, a community, places to experiment and collaborate. Now that is changing."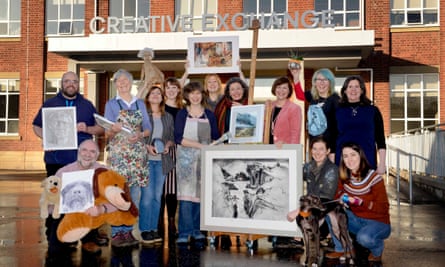 Kim Black, freelance fashion designer and co-founder of Vintage Sister, moved with her family from London to Woodbridge in Suffolk shortly before lockdown. Her goal was a lifestyle change, and to spend more time with her teenager. Black, who has designed for brands such as Monsoon and Coast for 30 years, introduced herself to local independent vintage and design stores, which led to contact with Karen Meyers of Stitchworks, a local sewing and teaching studio. "Karen worked solo and loved my experience," says Black. "And she's amazing at sewing. We rub off each other's energy."
Between freelancing from her new home studio and commuting to London to plan collections with a design team, Black now runs a fashion club at Stitchworks, sharing her industry skills and ethical practices with local teenagers. One went to fashion college in London. Another won an art grant, and is described by Black as a "designer of the future". She and Meyers now plan to expand into a sewing and design center that will offer Suffolk teenagers more ways to explore creative careers.
And a few miles away, in the summer, Old Jet launched Airspace, a new art program that capitalizes on the abundant space it has on the airbase and the experience of its studio residents—many of whom trained, worked and exhibited in London. – to support the next generation of Suffolk artists. Using repurposed gift containers, it has set up a Community Interest Company (CIC) that will provide six months of free studio space next to Old Jet for young artists and those living with social barriers.
The program pairs applicants with mentors, both for the creative and business side of their work. "We want to create meaningful connections for them in their industry, through galleries, record labels and other businesses," says founder Jesse Quin. "We want to help build relationships that they don't have. We want to stay with them for the long term."
Its own regular social lunches almost always welcome newly arrived creatives who are finding their feet since moving to the area. "Connecting with professionals from London feels like an important part of the program," says Quin. "When you're starting out as a writer in Suffolk and you meet someone who works at a publishing company, it feels bewildering. Any connections you can make feel so meaningful."
Old Jet recently joined other thriving creative organizations in Suffolk including Snape Maltings, Asylum Studios and The Art Station to form a Local Cultural Education Partnership (LCEP) to explore ways of supporting the arts departments of local schools and colleges.
The potential of Airspace has already been proven by the success of Old Jet's latest resident, Darren Lynde Mann. Two years ago – aged 18 and at a "difficult" time in his life – he lived in a caravan in Suffolk and painted canvases, supported by neighbours, who encouraged his ideas and lent him their shed. Beyond that, however, he struggled to find a creative community, and exhibited alone in his village pub. Quin recognized his talent and his situation and offered Lynde Mann a free studio space. "Coming to Old Jet was a big surprise," says Lynde Mann. "It's so tucked away, and a different kind of community. People helped me and treated me as an artist."
Quin's instincts about the young artist's talents were right. Lynde Mann, still just 21, sold £13,000 worth of art at an Old Jet exhibition this summer and has been included in Christie's Emerging Artists exhibition in London. He now regularly sells to collectors and exhibits in Brussels and Whitechapel.
If further evidence were needed of the potential of rural hubs to discover and nurture talent where it grows, it is in the interest of universities. At Wasps Inverness, the University of the Highlands and Islands rents a studio for its final year students. "It gives them the opportunity to move into a building where professional practice takes place," says Audrey Carlin. "They can exhibit and meet artists who have a career in the Highlands, something they wouldn't necessarily have understood was possible. But it also inspires the established artists with this vibrant emerging talent coming in."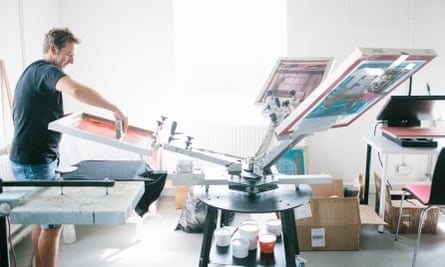 Back at Bentwaters Park, in his Old Jet studio, artist Adam Riches works with a poet, filming himself reading the poem that inspired the work. In the office, airspace manager Oliver Squirrell is preparing to launch this month's first professional development program for three young musicians in Old Jet's music studios.
Georgiana van Walsum, who previously worked in fashion in Italy and Paris, is cutting pattern by a window with views that she says inspired her recent move to sun-bleached, wild-dyed textiles and waxy, waterproof textures. "I love Old Jet," she says. "It feels somehow on the edge of things, in its own kind of wilderness – a raw open landscape that makes you feel like you're out in the open."
Sure enough, the January rains finally woke up the parched earth around the airbase, and there's talk of planting new trees in the spring. For now, however, the winter nights fall early. At sunset the prairie barn hangars turn black against the great Suffolk sky. Old Jet disappeared behind them, hidden again. Like many rural hubs, you wouldn't know it was there unless someone told you. That is about to change.