It is a long winter in many parts of India and home becomes the comfort zone most of the time. The decor and accents that make up your space also determine the calm you can afford when news of another pandemic threat makes the rounds. You can still be on the lookout for anything that radiates enthusiasm and joy.
Pinklay: Blending heritage in contemporary designs
Daisy Tanwani studied mass media with a specialization in journalism from Jai Hind College, Mumbai University and has worked across industries for over 15+ years in primarily marketing and branding functions. In the early 2000s, she found herself marveling at a tapestry piece at an international home decor brand in the US. This is at the heart of why I started Pinklay – to design and make in India for Indians who are now well-travelled, demanding and discerning," she says.
In 2015, she resigned from Danone where her role led the launch of an international baby food brand and returned to her roots, Jaipur, to launch Pinklay. "I spent 17 formative years of my life in Jaipur and the city has a lot to do with what I do today," she says. "The idea behind Pinklay was simple – create a more accessible, aspirational lifestyle brand that caters to the modern Indian, while taking our craft heritage and fusing modern designs in unpredictable ways."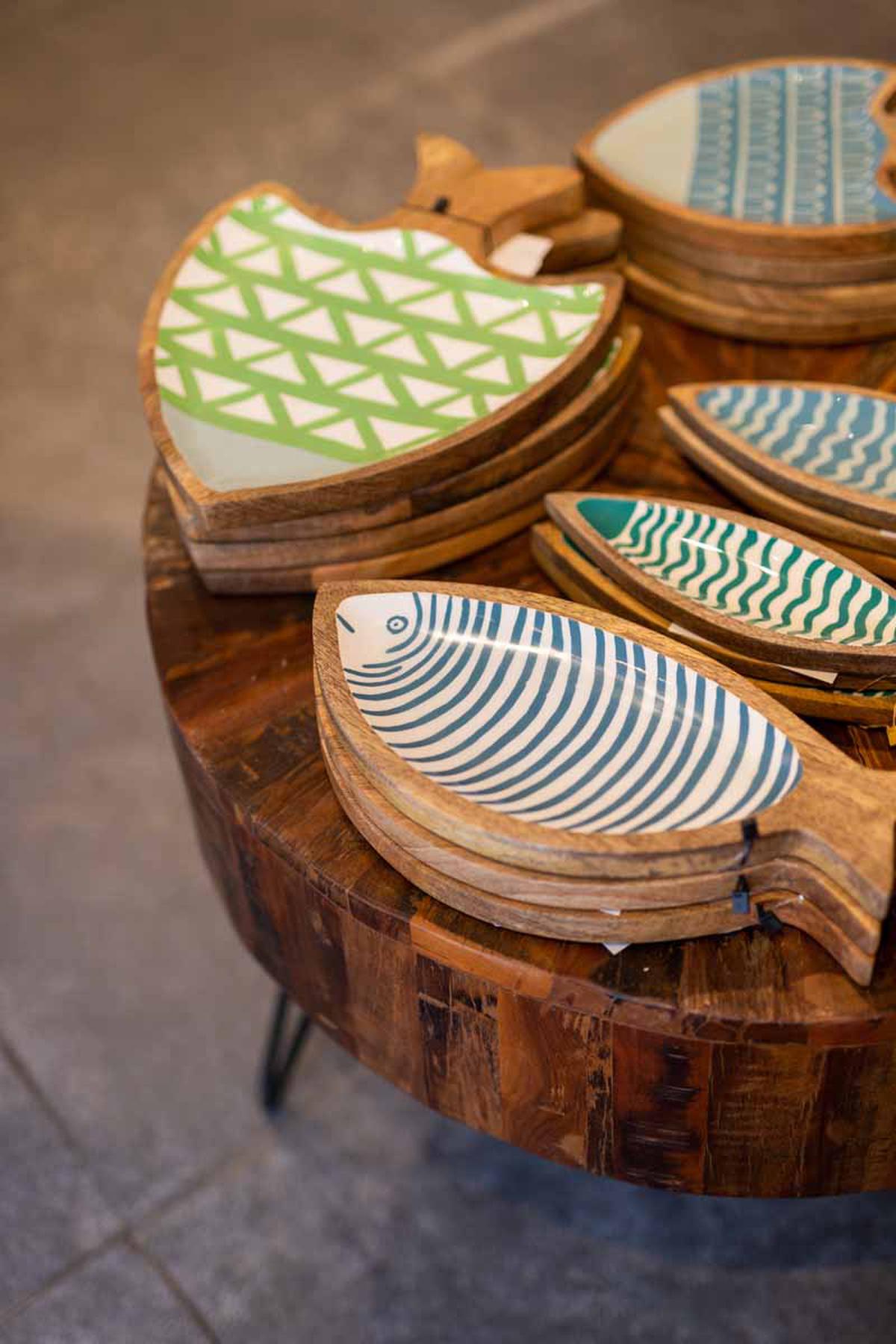 The company's first milestone was the launch of the brand at The Lil Flea, one of Mumbai's largest exhibitions. The idea was to test the market, understand customer behavior and preferences, receptivity to the product offering and market gaps and opportunities.
"We couldn't think of a better way to do this than to stand in front of our customers, and listen and learn the old-school way. While we have always wanted to be an online-first company, learning from our very first exhibition shaped how we approached our business and offerings," says Tanwani.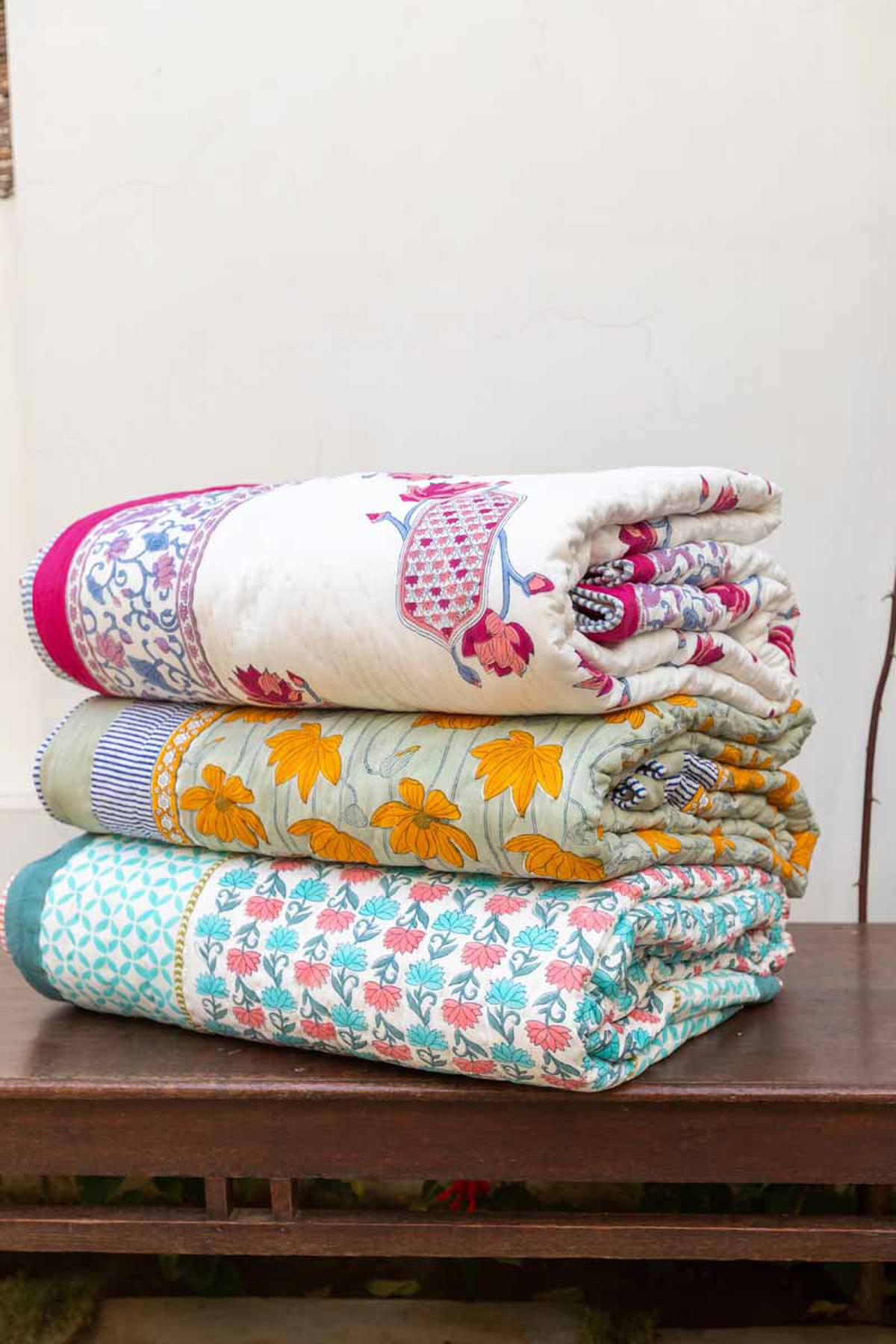 Pinklay was launched with a small but highly curated collection of cushion covers, quilts, laptop sleeves, tote bags, soft toys, ceramics and wooden and metal artefacts for the home, kitchen and garden. "I personally designed our very first collection and tested everything – from product to marketing. Our initial investment from incorporation to launch was ₹12 lakhs," she says.
There was no looking back after that. Apart from online, the brand now has two offline experience stores, in Mumbai and Bengaluru, and a third store opening in Hyderabad.
On international players coming into India, Tanwani says that they are great and operate on a completely different scale, but ultimately foreign brands are coming to India to cater to Indians. "We are an Indian brand that strives to cater to modern Indians and global citizens who appreciate small batch craftsmanship. And, therein lies the difference. Pinklay combines heritage craftsmanship with contemporary designs. Our design language is authentic and timeless with bold use of color — it's Indian, but not kitsch," she says.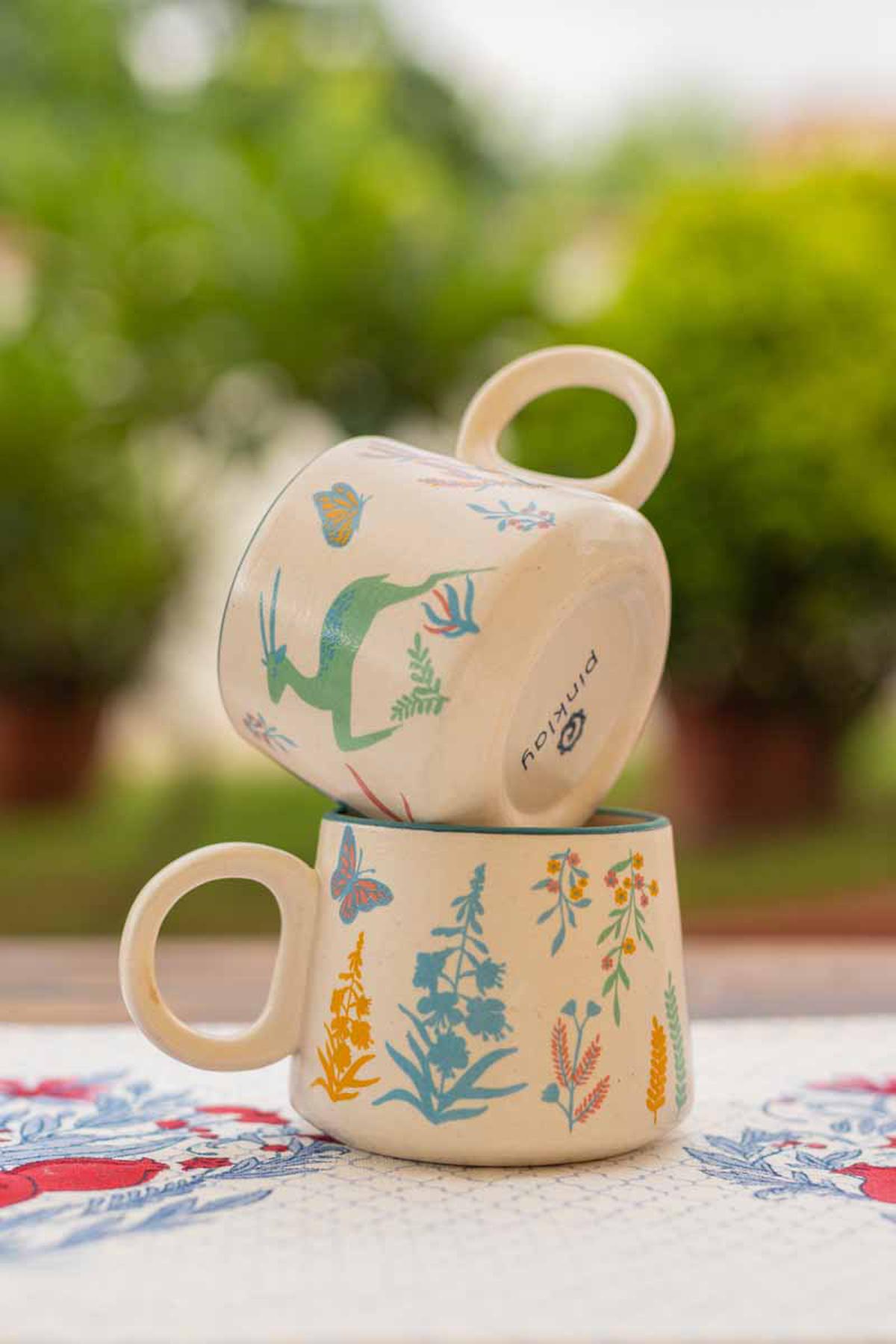 Pinklay's designs are made to convey stories – often inspired by natural elements and diverse crafts and cultures from around the world. "I love travel and every collection has an element of various journeys within India and elsewhere. We carefully select unique themes and offer collections like Mahtab, Onam, Padma, Misfit etc. "
The brand works across a variety of art forms like handblock, kantha, embroidery, patchwork, kalamkari, daabu and ikat to name a few, pairing designs with the right art forms to arrive at our final collections.
Tanwani says the company is looking to create an omni-channel experience for customers. "We already have a strong online presence and are looking to expand our offline footprint in the coming years. We expect to have retail stores in major cities in India. In addition, we are also redoubling our efforts to build a strong international presence," she says.
The Yellow Dwelling: Creating aesthetic and sustainable products
Launched in 2017, the brand is the brainchild of a couple who left corporate life to experiment with creativity. The Yellow Dwelling's journey began in January 2017 from a small guest bedroom in the Bengaluru home of Abhinayah Sundaramoorthy and Nandakumar L. "We couldn't find suitable options in the furniture market that matched our personalities: cheerful, made from natural materials , and affordable. Die Geel Woning was founded with the aim of bridging that gap," she says.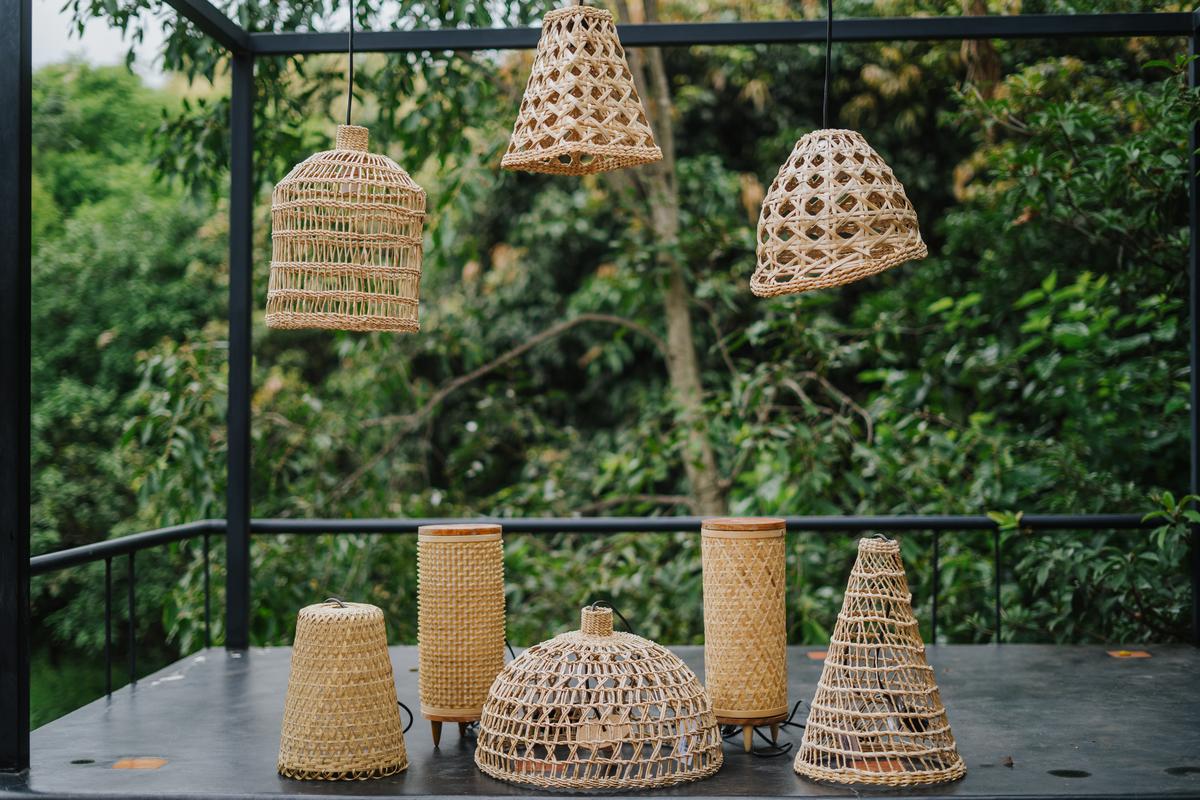 Banana fiber and bamboo lampshades from The Yellow Dwelling.
The brand aimed to create a cheerful range of sustainable furniture at affordable price points, as the word sustainable now seems to be used interchangeably with expensive. The duo were also keen to try something new as they had reached a point where their corporate careers felt limiting. The initial launch was small – the first curated collection was shown to friends and family in the same guest bedroom. The resoundingly positive feedback led to them selling at local flea markets like Sunday Soul Sante, Step-in Night Out and other apartment fleas.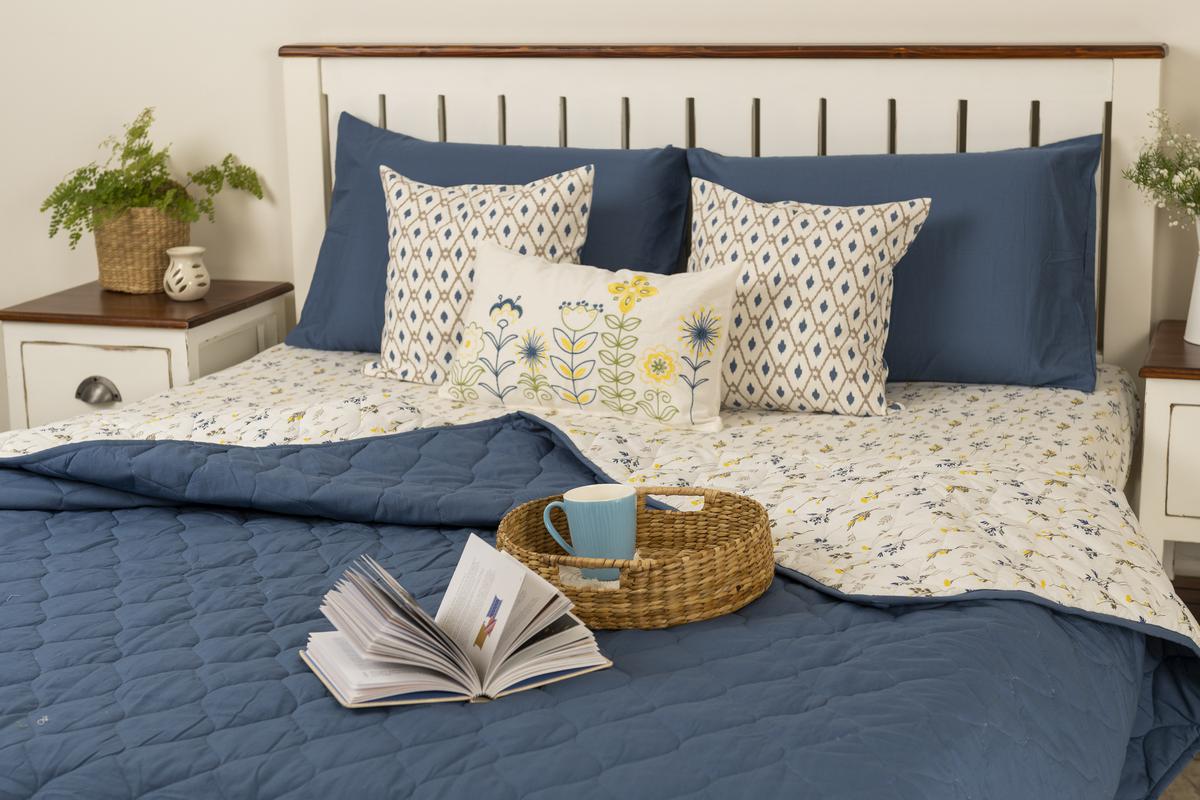 Blooming Meadow Bedding Set.
""Our initial investment was ₹12,500 for that first collection. As business grew over the next three years, we invested around ₹95 lakhs in our stores, warehouse and inventory. We continue to reinvest in the business as we see great promise and potential," says the founder.
The Yellow Dwelling product categories initially consisted of bedding, pillowcases and dining. Over the last few years, the brand has ventured into other categories such as cotton and linen curtains, sheer curtains, sheets and quilts, cushion covers and throws, dining area, wooden wall decor, banana fiber and bamboo lighting, terracotta pots and more.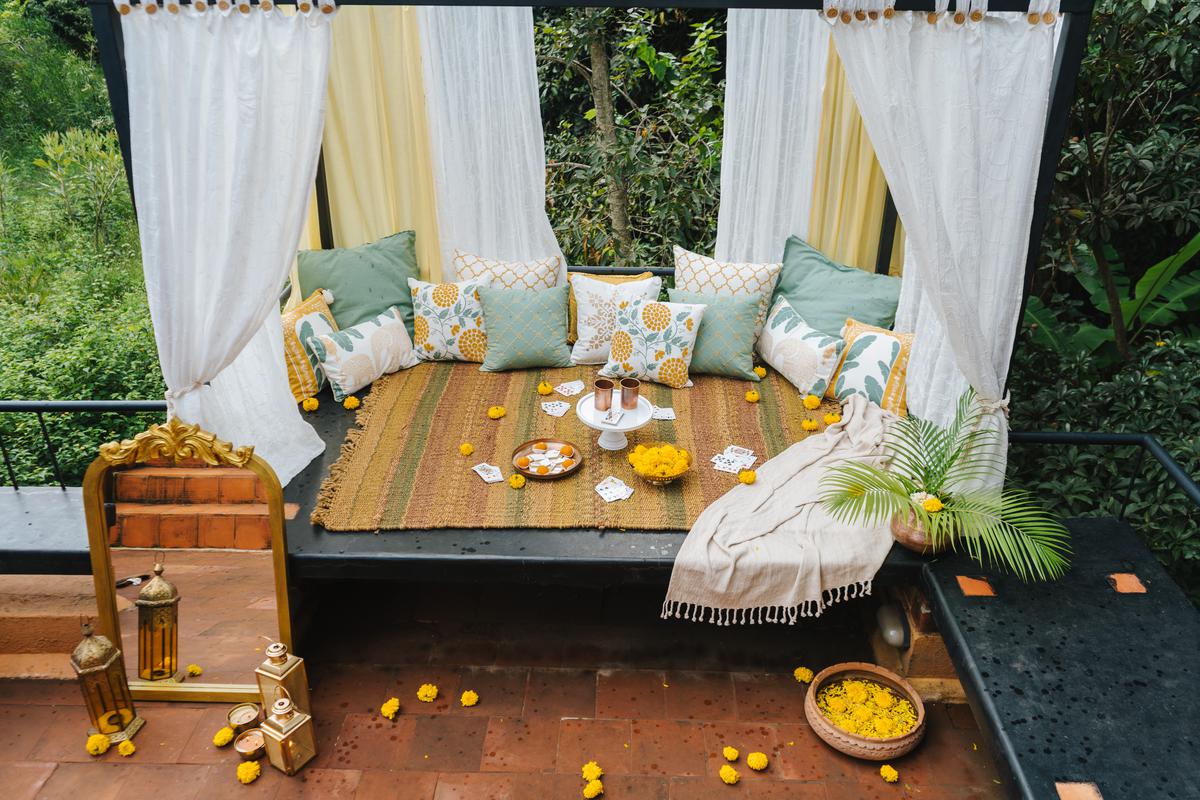 Cushion covers and sheer curtains
The brand's design philosophy focuses on creating aesthetic, sustainable and utilitarian products. Each collection is unique and has a new inspiration – a walk in a meadow, Middle Eastern architecture, a quaint English cottage. The latest collection, Enchanted Palaces, is inspired by the majestic architecture of Indian palaces and the rich flora and fauna found around them.
The brand strives to create more functional home decor products using natural fibers such as cotton, linen, river grass, banana fiber and bamboo.
Apart from retailing online, the company has retail stores in Bengaluru, Hyderabad, Gurgaon and Pune. The abundance of home decor brands in India and the introduction of international players like H&M Home, IKEA and Pottery Barn do not worry The Yellow Dwelling.
What does the future hold for The Yellow Dwelling and its founders? "Our vision for The Yellow Dwelling is to become the most preferred home furnishings brand, with a contemporary design philosophy and the use of a wide range of sustainable natural fibres. We want to open 25 stores by 2025 and 100 by 2030," they say.