IIn 2005, Craig Atkinson was walking around Edinburgh gesturing to the engagement ring in his pocket and wondering where to propose. When he entered the large Victorian bar Café Royal, he was swept away by its beauty. "But I thought it would end as, 'Oh, he proposed to me in the bar,'" he says. "So, I didn't."
In the end he proposed on the steps in front of the Scottish National Gallery, but he couldn't shake that bar. Atkinson was working as an artist at the time, but was tired of working on a piece for months at a time.
"I wanted something more immediate," he recalls. "So I started making little drawings and decided to release them in little books, inspired by those National Trust leaflets you'd get when you visit a stately home." He needed a name for his new micro-publishing company and then, when he was home in Southport, Merseyside, his thoughts turned to his travels and Café Royal Books was born.
Atkinson had done this regularly for years – publishing sketches of everyday objects or buildings – but by 2012 he had started to incorporate his own photography, with a particular eye for brutalist architecture. Then he began releasing books featuring photography by others. The first of these featured work by John Claridge, depicting everyday life in Spitalfields, Brick Lane and Plaistow, East London, in the 1960s. Other photographers such as Homer Sykes and David Levenson made contact. "It just went from there," he says. "It has never been a hard push."
Since then, Atkinson has tirelessly published a new title every week. With their clear, uniform and simple covers – monochromatic in colour; titles written in a modest Sans Serif font – the books are instantly recognisable. "Function is the priority," Atkinson says of the design.
A decade later, CRB published over 500 titles covering the Black Panthers, Notting Hill Carnival, terrace culture, music scenes, political marches and a variety of historical everyday scenarios from the streets of Hull, Bradford, Birmingham, Liverpool, London and more.
It is often the latter work, with its simple depiction of people, places and eras, that is the most transporting: the shadowy streets of Salford, children skulking in litter-strewn parks, or a chaotic bustling street unrecognizable today. . Atkinson achieved this by publishing the work of amateurs and professionals. "I welcome the photography crowd, but I'm interested in people who have nothing to do with photography," he says. "Whether it's an ex-miner or someone who worked in the jewelery quarter in Birmingham. I am interested in the general society."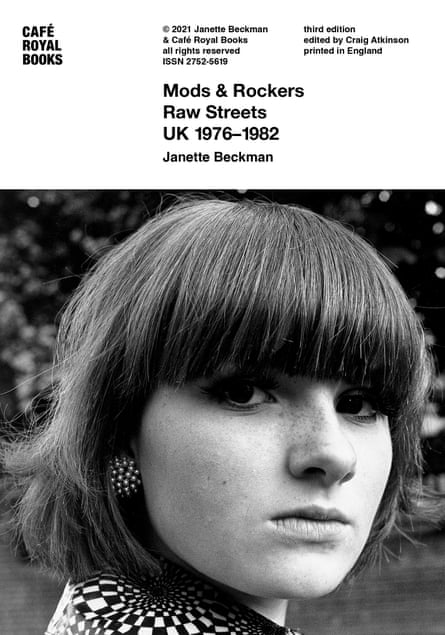 A self-funded one-man operation, CRB now takes up 60 hours of Atkinson's week. He even had to request shorter hours in his job as a fine art teacher to keep up. "Working with photographers on multiple books, while teaching, relying on printers, maintaining the website, marketing… it's a lot of work," he says. "Ever since I was a kid, I liked the idea of ​​being a shopkeeper and I've always liked making things. So with hindsight, things fit in well."
They retail for £6.50 each and are stocked in libraries, galleries, museums, shops and the CRB website. "These books together create an archive," says Atkinson. "With libraries, museums and educational places taking them, it makes everything accessible, which is my ultimate goal. I want them to be affordable, democratic, usable and functional. I don't like to publish decorative stuff or anything so expensive that most people can't afford it. Someone once said they're often less than the price of a London pint, so I use that as a yardstick."
"I'm a big fan of the series," says Janette Beckman, a photographer who began shooting for British music magazines such as Melody Maker before being lured to New York by the burgeoning hip-hop scene. She has had several books published by CRB, including works on punks, mods and hip-hop culture. "Photography has become a thing for museums and art galleries, it's a bit elitist," she says. "I love things like Magnum photos [the prestigious archive and cooperative] and look at iconic documentary photographers, but it turns out, thanks to Craig, that there were many unsung great photographers who produced Magnum-worthy images."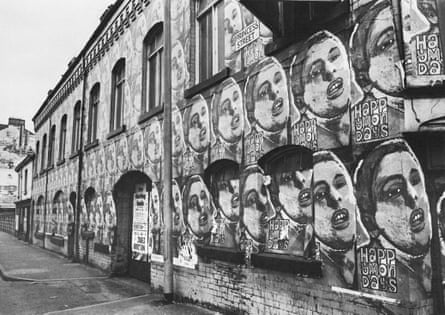 "The photographers are so supportive and generous," says Atkinson. "Some books then led to shows, further books and exhibitions."
For Beckman, in the age of smooth selfies and glossy filters, the series also represents a celebration of authenticity. "They're not arty or stylized," she says. "There is no hair or makeup. It's just real, ordinary people."
For Richard Davis, who has published seven photo books with CRB, the series has been instrumental in highlighting his unearthed photographs from the 1980s when he was a student in Manchester. "I owe everything to Café Royal Books," he says. His photographs of the since-demolished brutalist housing estate Hulme Crescent are now housed in the University of Manchester's John Rylands Research Institute and Library.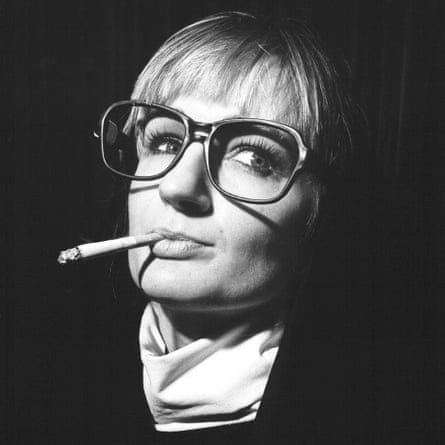 Davis lived for free in Hulme, as did many as squatters, and furnished a dark room. It became his epicenter for creativity. "The first day I signed up for my course at Manchester Polytechnic, they advised us not to go to Hulme because of security concerns," he says. "Fortunately, I didn't pay any attention to that advice. Hulme was this incredibly creative environment that played outside the normal rules of society. We were all outsiders, but we were left alone and allowed space to thrive. It was exciting and motivating – it really pushed me to do more photography." He embedded himself in the Manchester music and comedy scene, shooting bands and comics such as Steve Coogan and Caroline Aherne.
Books like these, while containing their own background of social and political unrest, capture a time in stark contrast to today, when a spiraling housing and cost-of-living crisis kills the potential for aspiring young artists to make it in big cities. work and create. "It was only later in my life that I realized how important that time was in the city," says Davis. "Especially for creative people who work in the arts."
The books also influence the people who appear, with many coming into contact after publication. "It's the best feeling in the world," says Beckman. "One of the women from my punk book got in touch and now she and her daughters are making a documentary about being a teenage punk. She came into the picture 40 years later with her friends to film them."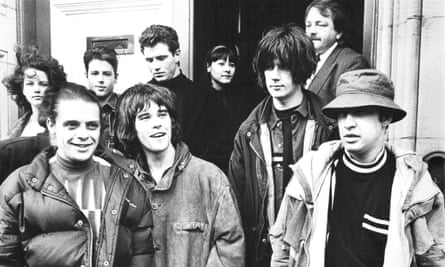 They also fueled future creative projects. In her mod book, Beckman photographed the Islington Twins, a pair of impeccably dressed brothers who hung around the streets of North London. "I reconnected and photographed them 40 years later," she says. "They are now homeless, but very proud and still very well dressed. It all comes from getting the work back out there. Every time I go to London I take another picture of them. Maybe in 20 years I'll do a book with Craig about those pictures."
The books have become popular visual reference manuals for costume designers in film and TV, and Atkinson finds himself sending copies to film directors and writers. He receives three to five new submissions a day, and his weekly release schedule is filled until the spring of 2024. He recently had to reduce a book from about 1,400 photos sent by a photographer. "But I loved it," he says. "What better way to spend a day than looking at pictures? A few years ago I wondered if the submissions would dry up and stop, but you think about the amount of photos people must have taken… it's endless."