Which is better, a digital camera or a telephone camera?
As long as camera-equipped mobile phones are on the market, there has been endless debate as to whether they can realistically compete with digital cameras. In the early and mid-2000s, the argument in favor of the latter was easier, but no longer.
Advances in mobile phone technology have meant not only improved phone functionality, but also improved built-in cameras. But that doesn't mean that the digital camera has been left behind. On the contrary, improvements in sensors and internal software allow for more adjustments than ever before. However, all upgrades and customization possibilities are not always better.
Digital camera
The first digital camera on the market was the Dycam Model 1 released in 1990. Until 2003, digital cameras were the most reliable way to capture moments. But in the early 2000s, something amazing happened. Sales of camera-equipped mobile phones exceeded sales of digital cameras.
Around the same time, traditional film cameras were replaced by digital devices. As a result, there have been clear changes in technology and what consumers need. However, as digital itself began to give way to mobile, the once stable photography method has shifted to professional use rather than everyday consumer use.
Pro: Internal technology
Digital cameras are, of course, more complicated than mobile phone cameras. Even if the latter software handles everything, the digital camera still has some mechanical parts.
However, it is a combination of all the elements that gives the photographer the freedom to adjust the settings as needed. Fine-tuning the aperture, shutter speed, and focal length can dramatically change the tone of your image.
And, as mentioned above, interchangeable lenses are a big draw card for professional photographers. This is better than a cell phone camera, as you can attach different lenses depending on the situation. From a short-range macro photographer to shooting a distant wildlife with a telephoto lens, there's nothing you can't cover with a digital camera while keeping your subject in focus.
Cons: Price
Price is the overwhelming reluctance of some users to get a digital camera. Entry-level cameras retail for $ 300 to $ 800, but you still need to add a lens. The retail price of a complete camera kit ranges from $ 800 to $ 2,000, and with interchangeable lenses (depending on the model), it ranges from $ 100 to $ 500.
However, the steep initial investment provides the comfort of a one-time purchase of the camera itself. If you take care of your camera, it should last at least 10 years. Then just invest in accessories such as flashes, tripods and high capacity memory cards.
The best digital camera
Sony a7III full frame mirrorless interchangeable-lens camera
This digital camera is one of Sony's best-selling models and features a powerful 24.2 megapixel sensor. To tune the camera to the perfect scenario, it has a dynamic range of 15 stops and integrates a BIONZ X image processor for sharper photography. You can autofocus on 693 points in the viewfinder and capture 10 frames per second. You can choose a 28-70 mm or 16-35 mm lens for the camera body.
Sold by Amazon
Phone camera
By 2008, mobile phones were equipped with so sophisticated cameras that they began to seriously compete with the available digital cameras. For example, the Samsung i8510 was the first mobile phone to have an 8-megapixel camera, and just a year later, the company launched the first 12-megapixel mobile phone.
Development stagnated for several years as manufacturers competed for the perfect mobile technology. With the resulting advances, the software will play a major role in mobile photography with filters, panoramic modes, and time-shifting, providing users with a new experience.
Pro: Price
Mobile phones are incredibly valuable for money. You can get sophisticated communication gadgets, but there's also a powerful camera in your pocket. The latest iPhone 13 mini is priced at $ 699 in a 128GB version, and the top iPhone 13 Pro Max 512GB is priced at $ 1,399.
It's about the same as a digital camera. However, taking into account accessories and additional lenses for digital cameras, mobile phones quickly become an affordable option.
Cons: Internal technology
You can argue that the mobile phone's internal technology never interferes with its ability to take perfect pictures. However, because mobile devices have many features, this is an element that needs to be analyzed. If your digital camera has only one purpose, the phone has many purposes.
You need processing power in everything from browsing the Internet and playing games to taking pictures. Unfortunately, there isn't much space inside the housing, so you need to split the power across all the parts.
Meanwhile, manufacturers like Samsung and Apple are investing in more technology to enhance their cameras. The iPhone 13 Pro is the first Apple model capable of macro photography, focusing on objects just 0.79 inches away. In addition, the lens captures twice as much light as before, making it ideal for use in dark places.
Best phone camera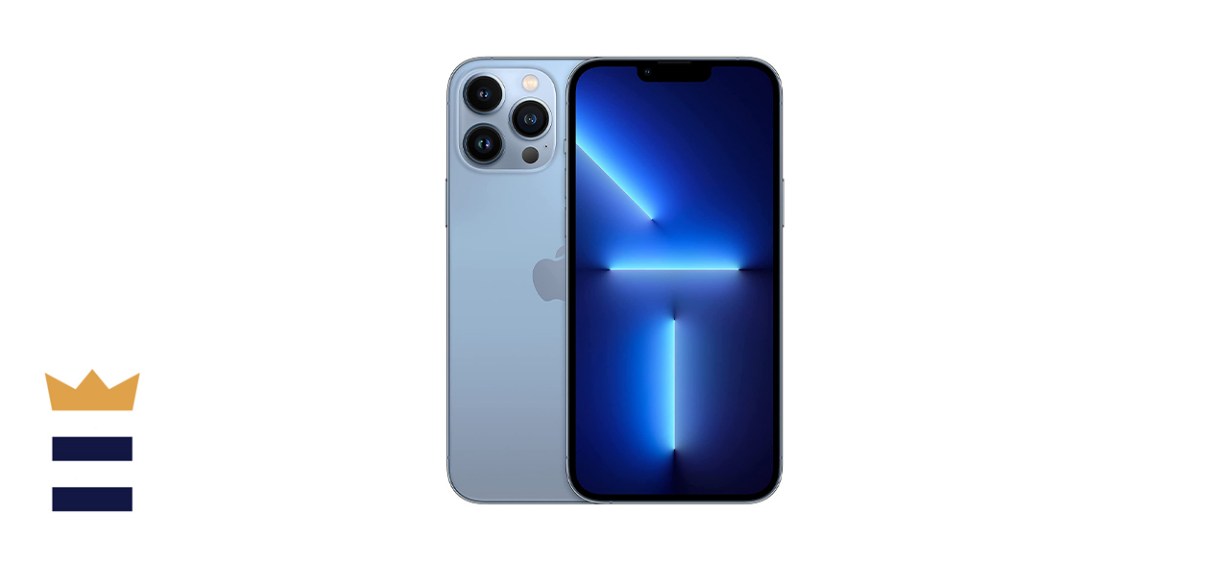 Apple iPhone 13 Pro Max
Apple's latest mobile phones are packed with tremendous amounts of power. It has a 6.7-inch OLED display and internal memory is available in 128GB, 256GB, 512GB and 1 terabyte. The rear camera has three lenses: a 12-megapixel primary lens, a 12-megapixel ultra-wide-angle lens, and a 12-megapixel telephoto lens with a 3x zoom at a focal length of 77mm. Internal software enables night photography, studio-quality lighting effects, and portrait mode.
Sold by Amazon
Should You Get a Digital Camera or Phone Camera?
Mobile phones need to divide their computing power between applications and processes, which has become more efficient in the last few years. Spending more than $ 800 on a cell phone seems ridiculous, but if you do so for photography, it's worth it.
Digital cameras still exist in the world, but they are now the preferred method for professional photographers. Consider your needs before deciding on the two. However, the cell phone camera wins the overall shootout based on its capabilities.
sign up Here Receive the Best Reviews weekly newsletter for useful advice on new products and notable deals.
Charlie Flip Write to Best Reviews. BestReviews helped millions of consumers simplify their purchasing decisions and save time and money.
Copyright 2022 BestReviews, Nexstar Company. all rights reserved.