Art in the digital world
The power of art generation has long been digitized NTF entranceAnd recently, with the advent of "Let's Get Digital!" New exhibition so Fondazione Palazzo Strozzi From May 18th to July 31st, 2022, works by Refik Anadol, Anyma, Daniel Arsham, Beeple, Krista Kim and Andrés Reisinger will be screened.
Co-curated by Arturo Galansino (Fondazione Palazzo Strozzi, Florence, Director General) and Serena Tabacchi (Director MoCDA, Museum of Contemporary Digital Art), the exhibition will be presented to viewers through digital installations and multimedia experiences created by artists. Provides enlightenment about the NFT phenomenon. Based on the success of NFTs, we have explored new technologies and possibilities for crypto art. This exhibition explores movements in the intensity of evolution and transformation. Many believe that this is just the beginning of an increasingly rapid fusion of aesthetics and new technologies, a revolution in the entire art world.
"In recognition of its desire to connect avant-garde with tradition, research with dissemination, the Strozzi Palace has developed a project unique to the Italian cultural scene." Fondazione Palazzo Strozzi Secretary Arturo Galancino said,addition: "Get Digital!" Is one of the first and most important exhibitions to explore the NFT revolution that our cultural institutions have created so far. It is fundamentally related to the arts and the digital world as a whole. This exhibition, which is part of the Palazzo Strozzi Future Art program developed by Fondazione Hillary Merkus Recordati, aims to provide insights into as many audiences as possible about the works and issues that are changing. Another piece of the Mosaic of Experiments and Visions, which is increasing new opportunities for artistic production and interaction. With the public. "

Image provided by Strozzi Palace / This image is by Beeple (Mike Winkelmann) – ALIVE # 2/3, 2021
Non-fungible token
To perform a brief review NFT (Non-Fungible Token) Is a film, photo, or other type of digital material that has been certified (or "minted") using the blockchain. This technology encrypts files and archives them so that anyone can view them, but with one user, or, in the appropriate terms, one "wallet" (anonymous address that identifies the owner). ) Only holds.
Not only artists, but also creatives in the fields of fashion, music, sports and games could use NFTs to explore new dimensions of real-digital interaction. NFTs fill the so-called Metaverse virtual world, where boundaries extend to real reality, but are underpinned by a new paradigm of social interaction in this digital world based on cryptocurrencies.
This new way of assigning value, creating and collecting art to digital works that are inherently prone to reproduction has created an alternative market that is independent of the traditional art market. It has enabled the development of new paths and opportunities for artist production and public enjoyment in a new concept of global interconnection.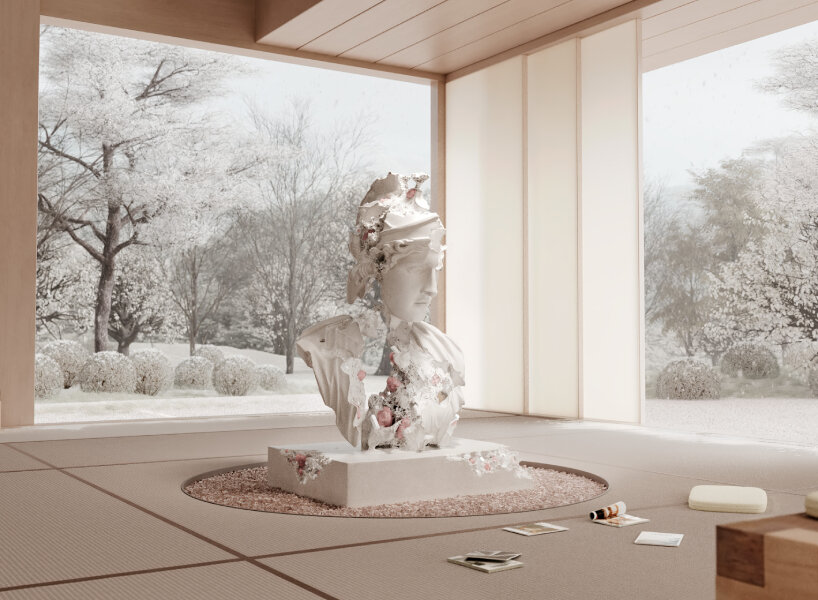 Daniel Arsham, Roman Bust Erosion and Reform (1 year), 2021
Inside the exhibition
The show starts with Refik Anadol's (Turkey, 1985) A new site-specific installation in the courtyard of Strozzi Palace. Rethink the interaction between digital and physical architecture through a hypnotic holistic experience. Artificial intelligence algorithms create fantastic visions that challenge the real-life understanding of his work. The show continues at "Strozzina", a Renaissance palace dedicated to contemporary art in the heart of Florence. Each Strozzina room contains a series of immersive works and installations by participating artists.
This exhibition presents the work of Beeple (Mike Winkelmann, USA, 1981), a fusion of politics and pop culture, and today's ectopic or apocalyptic everyday life. Daniel Arsham (USA, 1980), his work creates a time loop in which the material and immaterial properties of his work collide in an endless process of transformation and destruction in permanent movement. Krista Kim (UK, Canada) invites viewers to an immersive space of impossible reflections, geometric worlds and images in a unique minimalist style.
Other artists in the exhibition include Andre Reisinger, who introduces Arcadia. Arcadia is a project created by poet Arch Hades and composer RAC, where poetry, sounds and images are fused into a meditative experience to reflect on everyday life and usage. Social Media – And Anyma (Matteo Millari and Alessio De Vecchi, Italy) is a group experimenting with works and live concerts at the crossroads, enriching site-specific physical and visual landscapes in one of Strozzina's rooms. I am.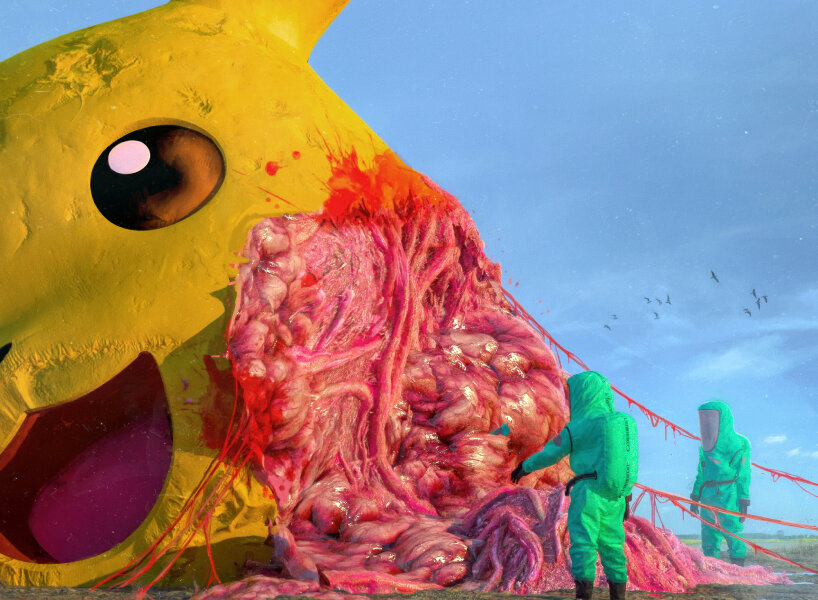 Beeple, Infected # 34/123
Avant-garde and tradition
"Get Digital! We aim to provide broad insights into the latest developments in digital art that are now widely recognized by modern systems. Serena Tabacchi said,addition: "Decentralization, blockchain, and NFT have recognized and disseminated the work of countless artists that could not be considered in that position until a few years ago. This grassroots movement was only a few months ago. Until now, we have spotlighted the fame of artists who have been exclusively valued through the social media community.
They shared their determination to use the latest digital technology to express themselves with the tools they find most suitable for their temperament, and have rapidly entered the ecosystem of modern culture. Some of the indisputable leaders in this area at the world level are attending the exhibition. Just as the Strozzi Palace has embraced the masters of the past and present world, it is now open to experimentation and research. Future art meets the digital world as a preferred material for expressive creativity. An endless stream of possibilities awaits us. The best hasn't come yet. "
Promoted and sponsored by Fondazione Palazzo Strozzi and Fondazione Hillary Merkus Recordati, this exhibition is part of the Palazzo Strozzi Future Art Program. "I'm particularly proud to be part of this ambitious Fondazione Strozzi project that can connect art to the digital world, and as it plays an increasingly important role in our daily lives. , That relentless progress has been made. ", Andy Bianchedi, President of Fondazione Hillary Merkus Recordati, commented. "The Foundation, chaired by me, aims to represent a substantive platform for supporting talent and fostering modern creativity of all kinds. This exhibition fully meets those goals. I am.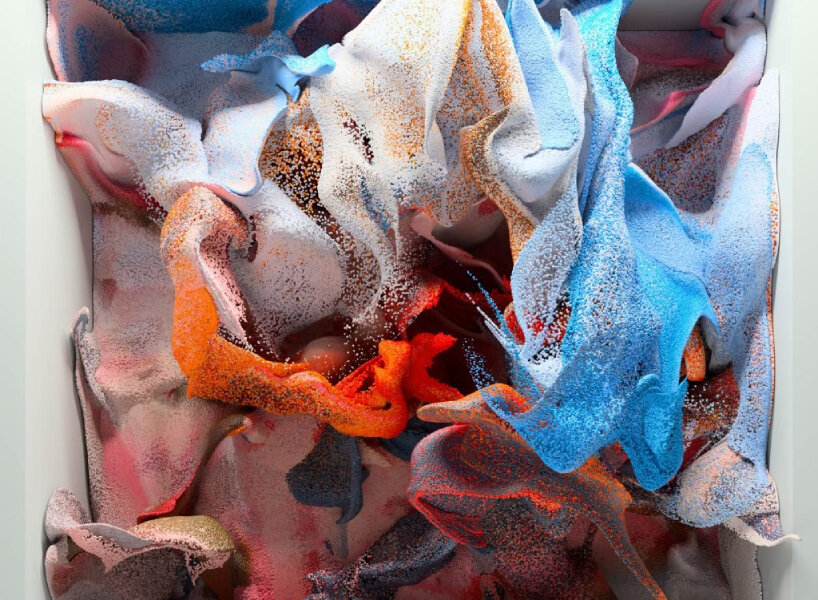 Refik Anadol, Mechanical Hallucinations – Nature Dreams, 2021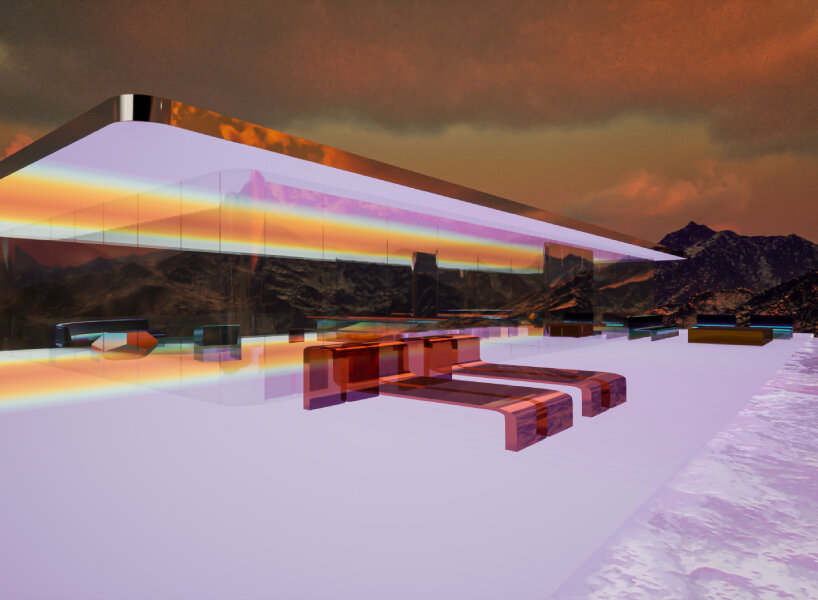 Krista Kim, House of Mars, 2020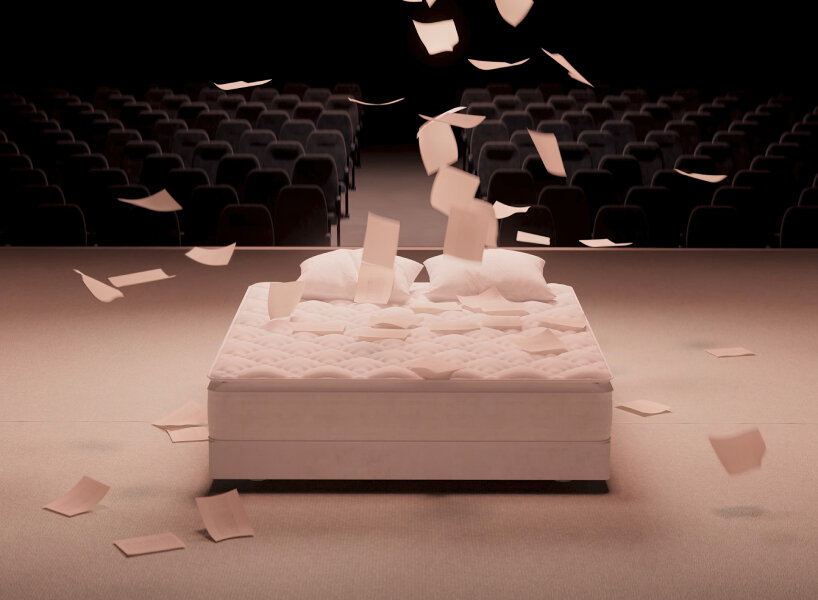 Andrés Reisinger, Arcadia, 2021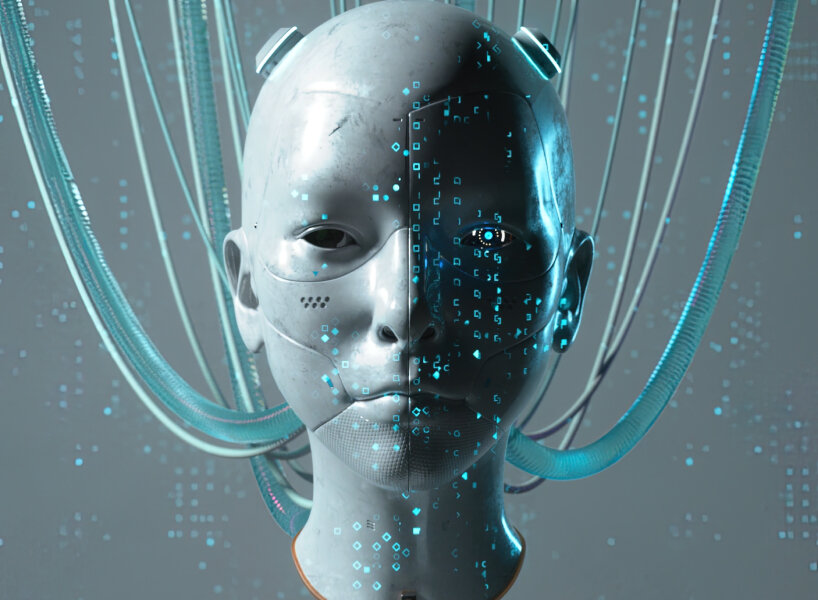 Anyma, Eva 0, 2021