SENSIA ARENABY GROHE is heading towards functional hygiene
When it comes to personal hygiene, shower toilets are rapidly becoming the new standard. Grohe Sencia Arena presents the benefits of this comprehensive approach with award-winning design, innovative technology and unmistakable comfort.

In the Sencia Arena model, maker GROHE offers shower toilets that combine the global trend towards sophisticated and hygienic toilets with award-winning designs.
All images are courtesy of GROHE
Hygiene and wellness in one
Flowing water is not only a source of life, but also a microcosm of purity. Especially when it comes to body care, it's easy to forget that there is nothing to add to this natural effect. Nothing is as easy and gentle as a stream of pure water.
Realization that can be applied to daily toilet visits. Shower toilets have become a global trend and are becoming a new hygiene standard. Manufacturer GROHE takes full advantage of these diverse benefits with the Sensia Arena model, which combines the practicality of both a toilet and a bidet with two separate adjustable spray arms. In doing so, the holistic bathroom solution and kitchen fitting guru promises not only a thorough cleansing effect, but also a powerful sense of well-being.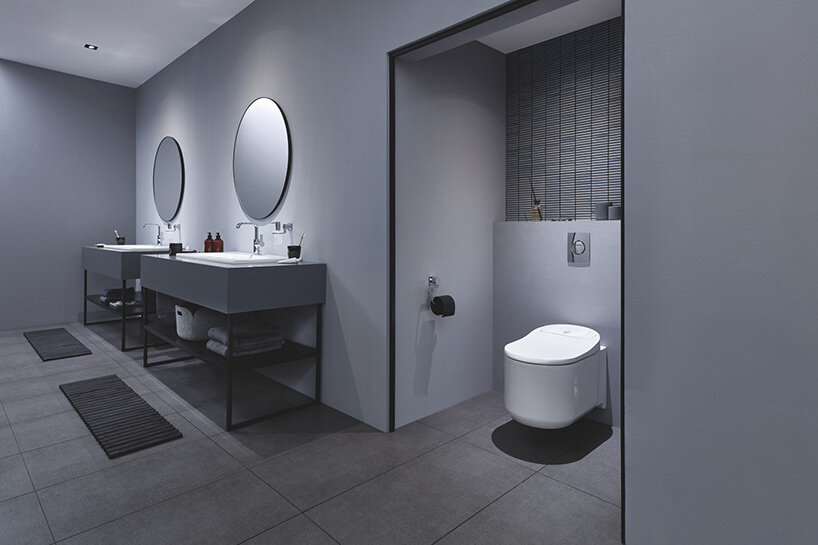 At Sencia Arena, a visit to the bathroom turns into a small spa moment in the middle of everyday life. It can be fully customized to suit individual wishes and needs, both in terms of functionality and design.
Daily spa treatment
Therefore, a visit to the toilet will be a small moment of health in the midst of a busy daily life and will be perfectly tailored to your individual wishes and needs. From water temperature to jet pressure to the shower arm, Sensia Arena allows you to set and control all your personal preferences through the app and trigger with the push of a button.
Sencia Arena's award-winning design can be seamlessly integrated into any bathroom, convincing with a timeless line
In addition to the women's shower designed for women's intimate areas, there are other features that can be almost mistaken for a visit to the spa. You can choose from back jet, soft jet, pendulum jet, and relaxing massage jet. This helps a cozy oasis in the bathroom, and that highly needed moment of private time extends to the toilet area.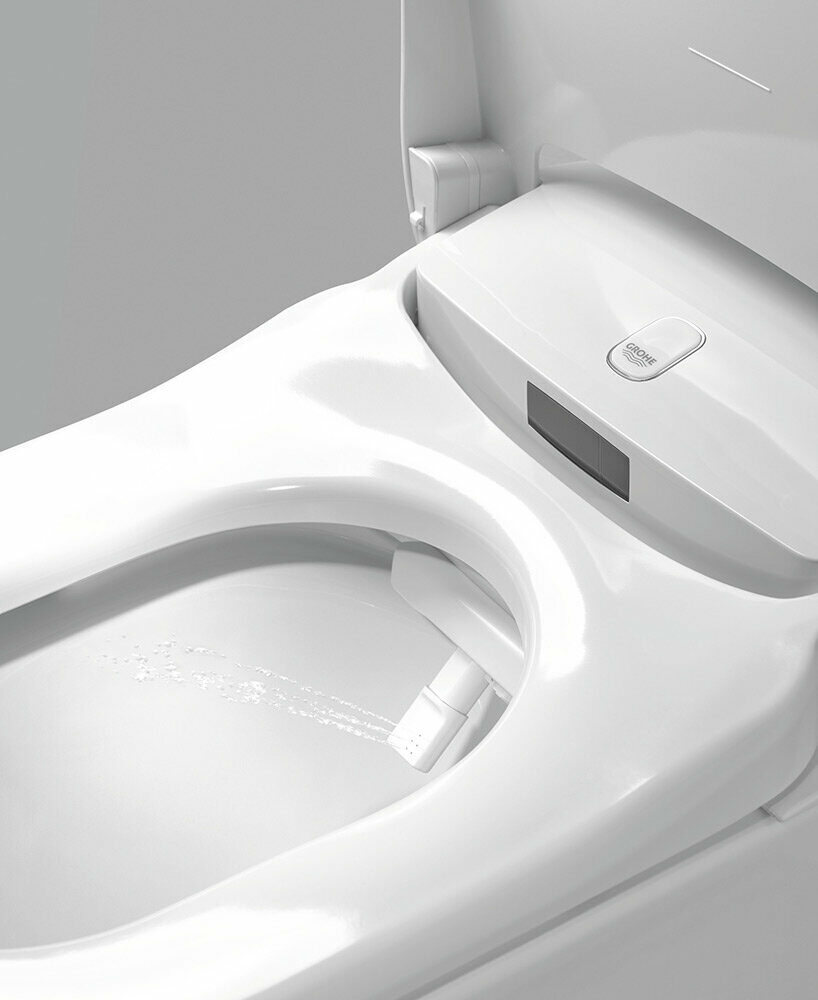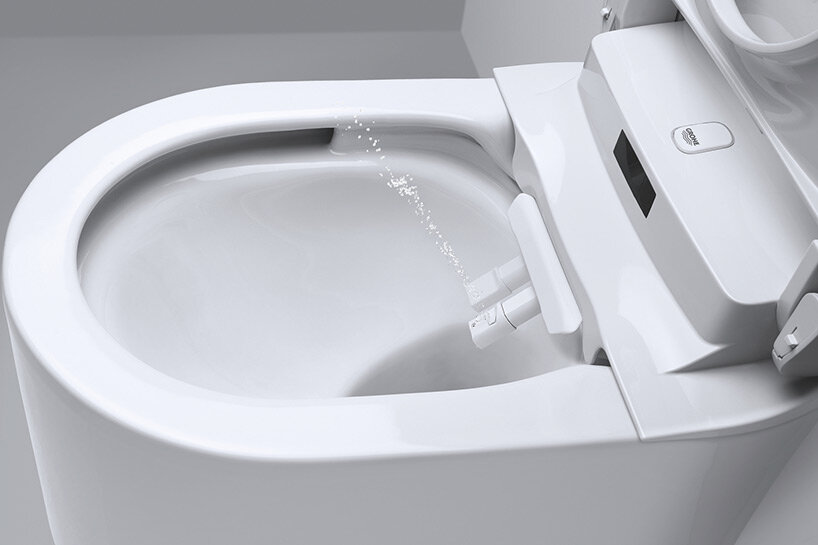 Options such as back jets, soft jets and relaxing massage jets can be conveniently selected at the push of a button, just like individual water temperatures.Sencia Arena also has a lid that opens automatically thanks to the motion sensor
Latest design and technology
Hygienic cleaning without unnecessary toilet paper is just one of many good things. After showering, warm air with individual choice of exact temperature ensures complete and comfortable drying. An integrated odor absorption system eliminates unwanted odors and automatically opens the lid as the motion sensor approaches. A polite gesture with a nightlight during dark hours.
Sencia Arena's award-winning designs (Red Dot Awards, iF Design Awards, Green Good Design Awards, etc.) can be seamlessly integrated into any bathroom and convince you with a timeless line. The extensive assortment of actuator plates completes its versatility and offers architects, interior designers and planners numerous options for a "perfect match".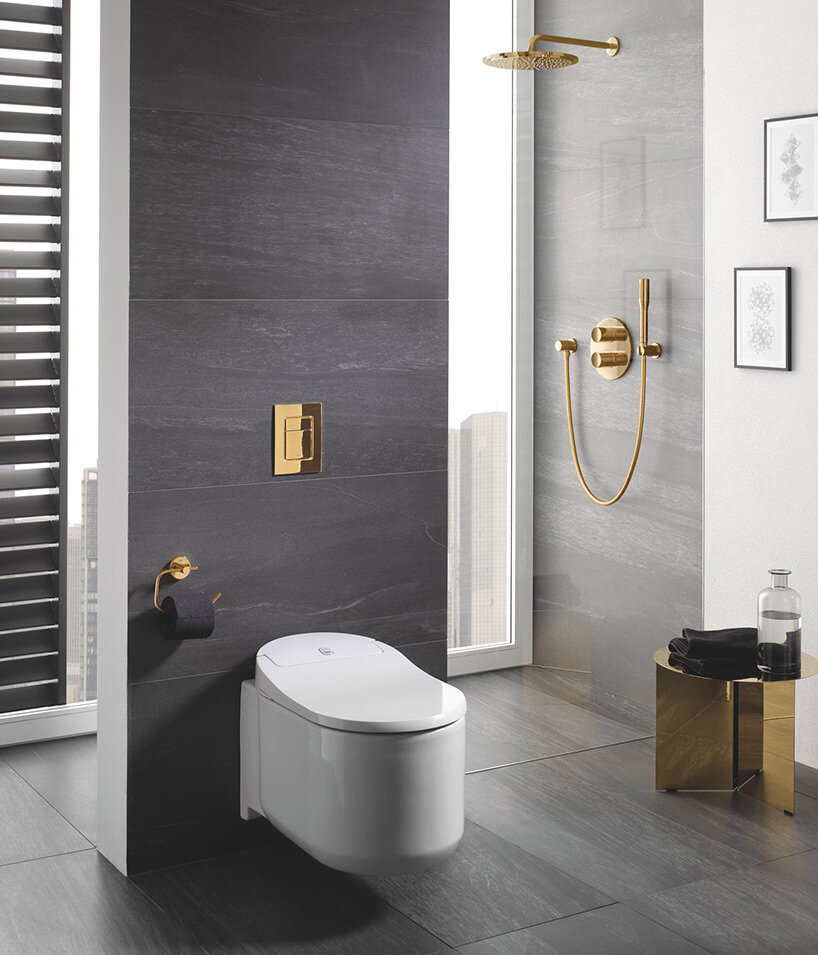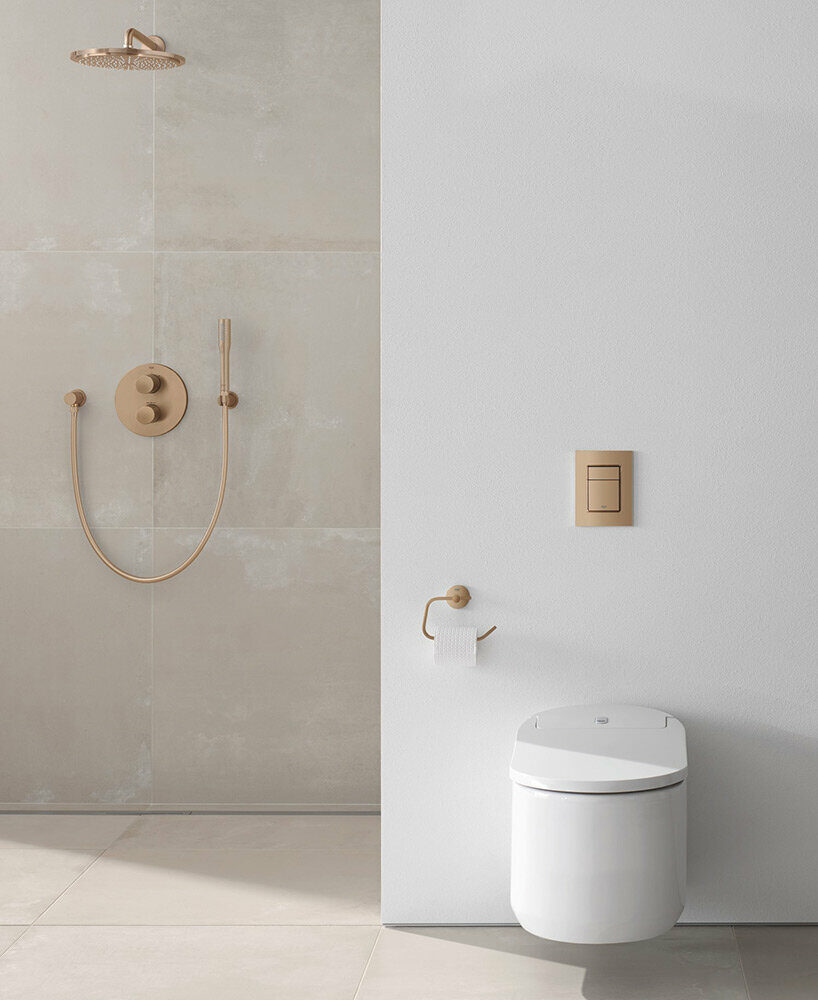 It's not just the innovations at Sencia Arena that deserve attention. The shower / toilet design is also award-winning.A timeless and intuitive shape that blends seamlessly into bathroom and interior concepts
A new dimension of personal hygiene
The versatile Sencia Arena is another example of why GROHE is known not only for its award-winning designs, but also for its innovative technology. Shower toilets set new standards, especially when it comes to hygiene. Thanks to the AquaCeramic coating and the antibacterial HyperClean glaze, dirt and impurities are struggling to settle. Both are complemented by the new PlasmaCluster technology, where the emitted ions independently and naturally remove the remaining bacteria.
In addition, the shower arm has a replaceable antibacterial spray nozzle that automatically cleans with water before and after use. WC's Triple Vortex Flush guarantees thorough and hygienic hygiene without the use of aggressive chemicals. Who doesn't want the toilet to finally help with cleaning? Sencia Arena opens up a whole new dimension in hygiene. In these times, there are even more important criteria.
Once you enjoy the shower / toilet, you won't want to do it without it in the future. After all, for a short moment of health in a stressful daily life, you need nothing more than a quiet place to go.
Guest features by Julia Hauch / Architonic
simon keane-cowell I architonic
April 1, 2022