If you have a spare room in your home, you may be wondering what to do with it. Why not turn it into a guest room office? This way, you can have a place to work from home as well as a place for guests to stay when they come to visit. When it comes to guest room office ideas, there are a few important things to keep in mind to make the most of this space.
Let's dive into our thoughts on how you can create a great guest room office. But first, if you're looking for more home decor inspiration, be sure to explore some of our other articles.
Now without further ado, let's dive in.
Some things to note
First, it's important to have a designated area for work so you can stay focused and organized. Second, comfortable seating is a must to offer your guests a relaxing experience.
Finally, incorporating stylish decor will help make this space feel like an extension of your home.
Guest bedroom office
With these guidelines in mind, let's take a look at some guest room office ideas that are sure to please.
A multipurpose bedroom home office
Be sure to measure the space in your guest room office before purchasing a bed. You will want to make sure that the bed fits comfortably in the space without taking up too much space.
If you're short on space, a day bed, futon, and sofa bed are all good choices that can easily turn into a makeshift office during the day.
When choosing a bed, comfort should be one of your top priorities. Make sure the bed is comfortable enough for your guest to sleep on, and that it provides adequate support.
As shown in the example below, mounting wall shelves and adding posters/wall art that complement the space is a great way to maximize space while keeping the room's decor unique and fun.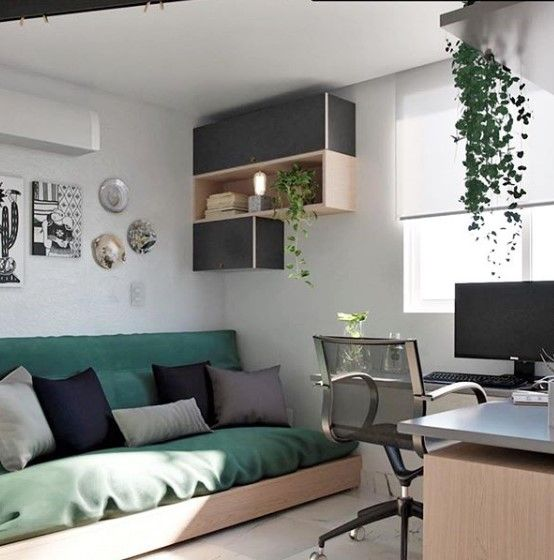 Bed/futon
Create a proper workstation through a desk
A desk in the guest room can be a great way to create an office space without taking up a lot of extra room. It can also be a great way to have a place for guests to use their laptops or work on projects while they are visiting.
Here are some tips for choosing the perfect desk for your guest room office:
Choose a size that fits the space you have available. You don't want the desk to be too big or too small for the space.
Consider the height of the desk. You want it to be comfortable for guests to use, so make sure it's at a good working height.
The image below is an example of a workspace containing a table and chair with the suggested features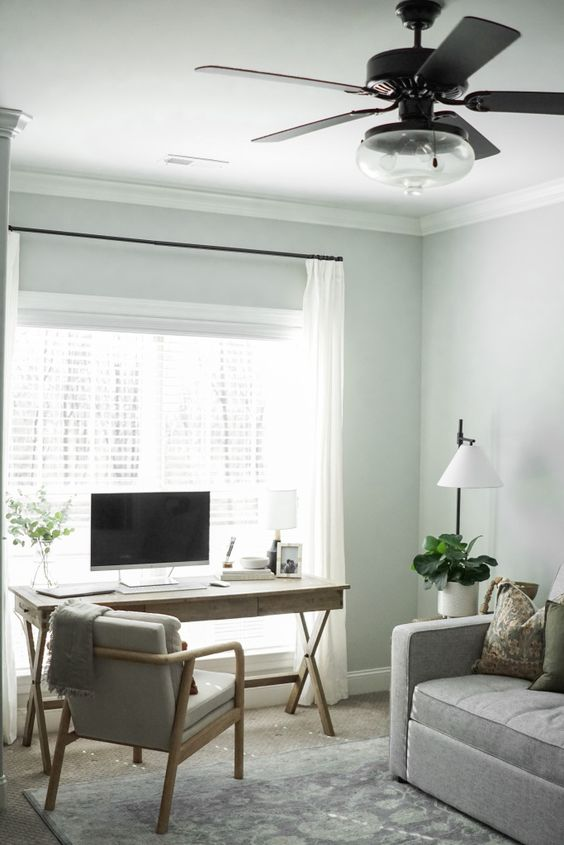 Guest office room desk
Use a Murphy bed to manage floor space
A Murphy bed desk is a perfect way to combine two essential pieces of furniture into one space-saving unit.
This is a type of bed that can be folded into a wall or closet when not in use, freeing up valuable floor space.
It is the perfect solution for small office and guest room. When folded, the murphy bed takes up very little space, leaving plenty of room for a desk.
When guests arrive, simply fold down the bed and voila! Immediate guest bedroom.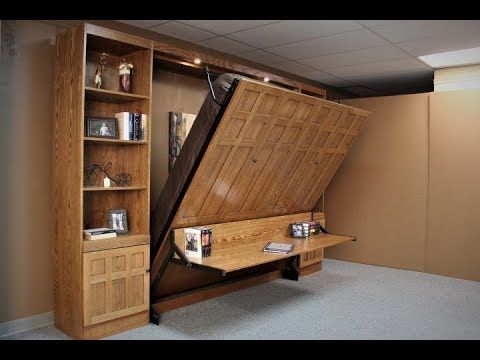 Murphy bed
Pay attention to the seats
Whether it's a comfy chair for reading or a couch for naps, make sure your guest bedroom office combo has plenty of seating.
This will ensure that your guest is comfortable in the room whether they are working or relaxing.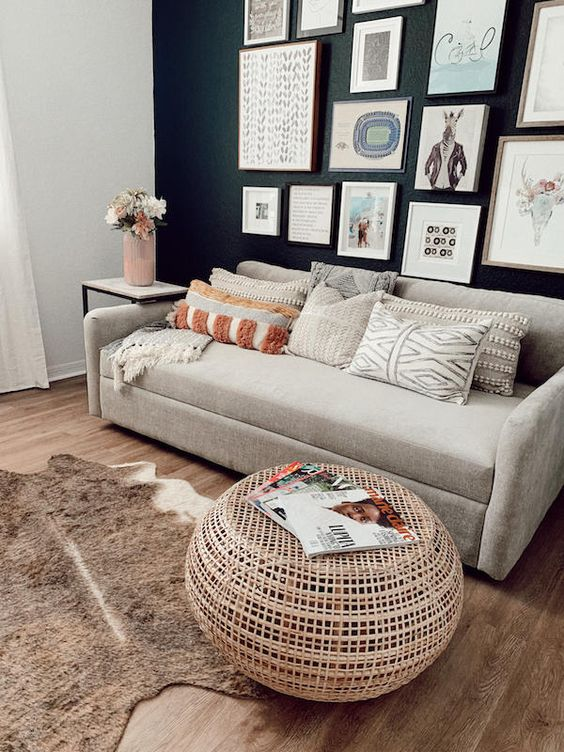 Seating in the guest office room
Show your inner interior designer through the decor
It is essential to pay attention to the decor of your office guest room to make the room impressive for the guests.
When it comes to decorating your guest bedroom, there are many different ways you can go about it. Consider incorporating custom decor pieces like Displates into your guest room office.
The most important thing is to make sure that the room is comfortable and inviting for your guests.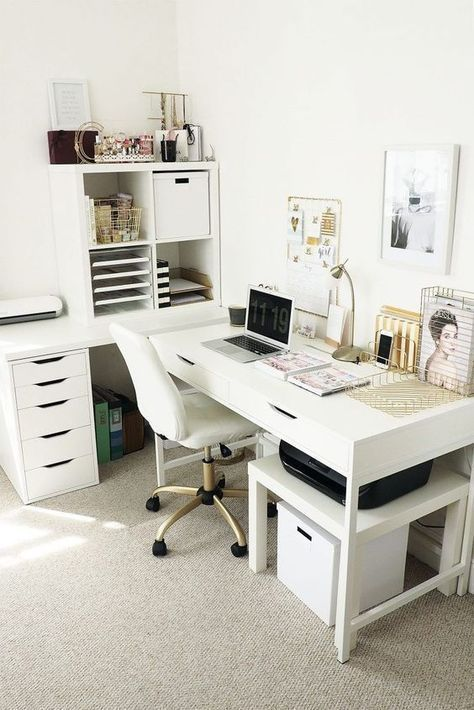 Decor inspiration
Your home office guest room furniture doesn't have to be boring either. Get creative and choose pieces that are both stylish and functional. Look for interesting shapes, patterns and materials to really make your space pop.
Arrange the perfect lighting to illuminate your room
Lighting is an important aspect of any room, but it is especially important in a guest room office.
There are a few things to keep in mind when choosing lighting. First consider the purpose of the space. If this is primarily a workspace, task lighting should be the priority. If the space is also to be used for entertaining, ambient lighting should also be considered.
Second, think about the mood you want to create in the space. A guest room office can be a cozy retreat or a bright and airy space, depending on the lighting.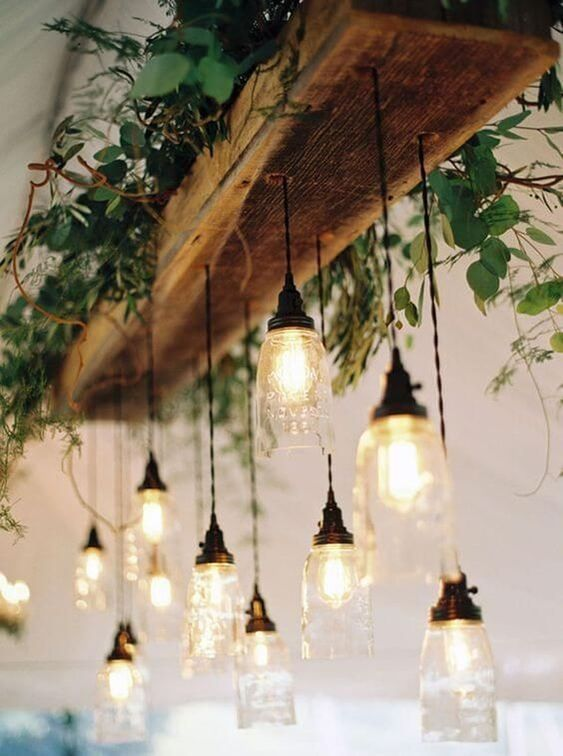 Guest office room lighting
A peaceful atmosphere for your guest and yourself
One of the most important things to keep in mind is the fact that your overnight guests should feel comfortable and relaxed while staying in your home.
In addition, your home office should be a place where you can also feel calm and relaxed. Your office is the perfect place to achieve this goal.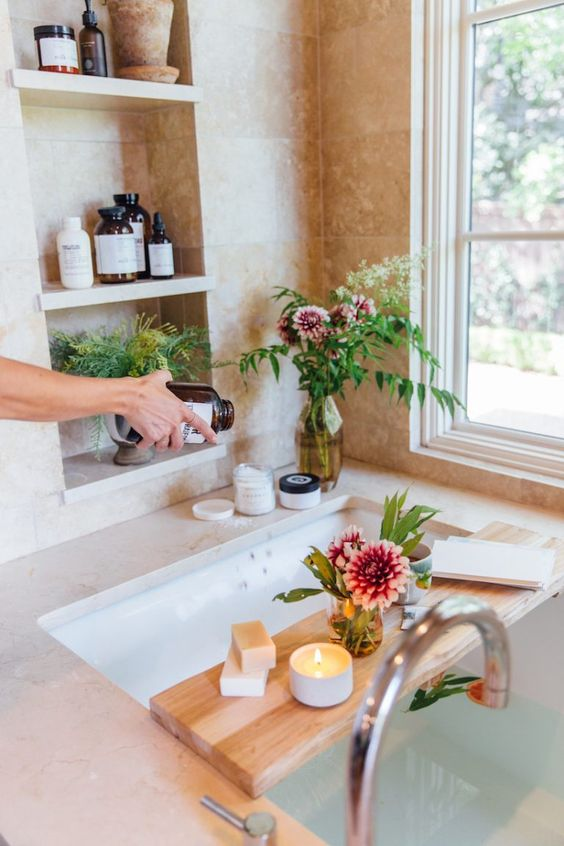 Relaxation technique
The perfect color scheme
Consider the color scheme of your room. Choose soothing colors that will promote a sense of relaxation. Blue and green are good choices for this purpose. You can also use white to create a clean and fresh look.
Here is a neutral color scheme palette to consider when choosing the right color for your home and guest office.
Need your room window and curtains
When planning the design for a guest room office, it is important to consider how the space will be used.
If the room will be used primarily for work, you'll want to make sure there's plenty of light and that the furniture is arranged in a way that promotes productivity.
The window treatments can play a big role in creating the right atmosphere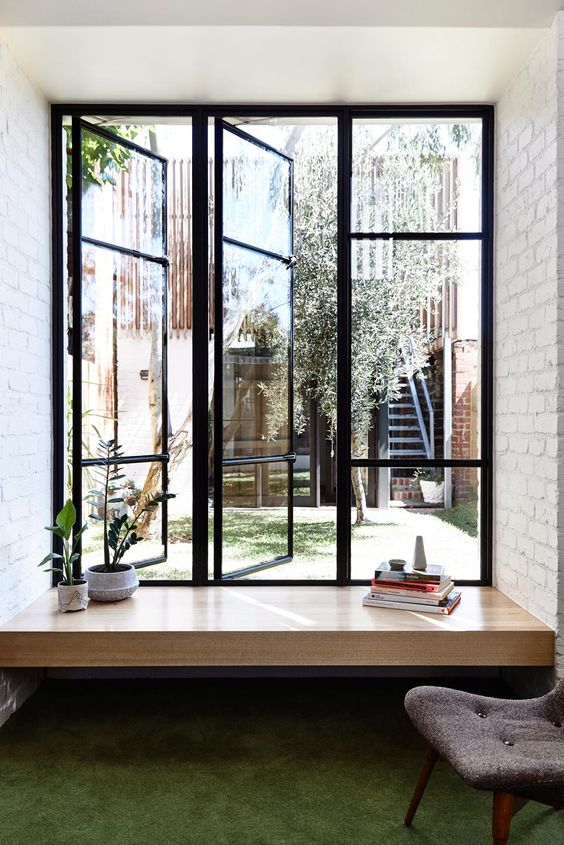 Window inspiration
If you want the room to feel bright and airy, then choose light colored curtains or shades.
Sheer fabrics can let in lots of natural light, while still providing privacy.
If you prefer a more traditional look, then opt for heavier curtains that can be drawn when needed.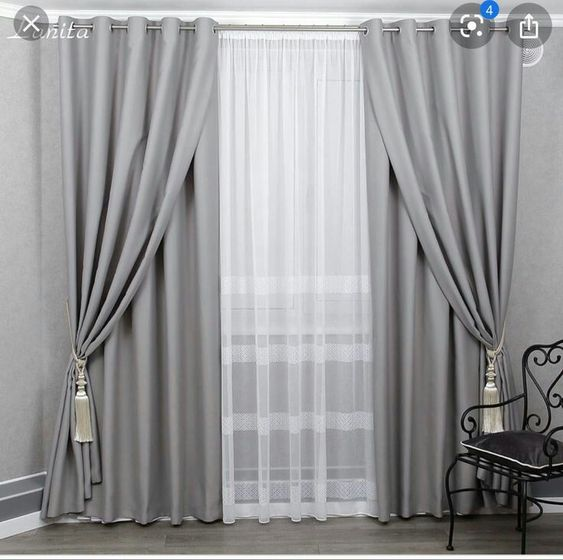 Curtains picture
Create a combination of home and office
Add Personal Touches – Make your guest bedroom home office feel like home by adding personal touches.
Photos, art and plants are all great ways to make the space feel more inviting.
Check out an example of this home office-guest room combo below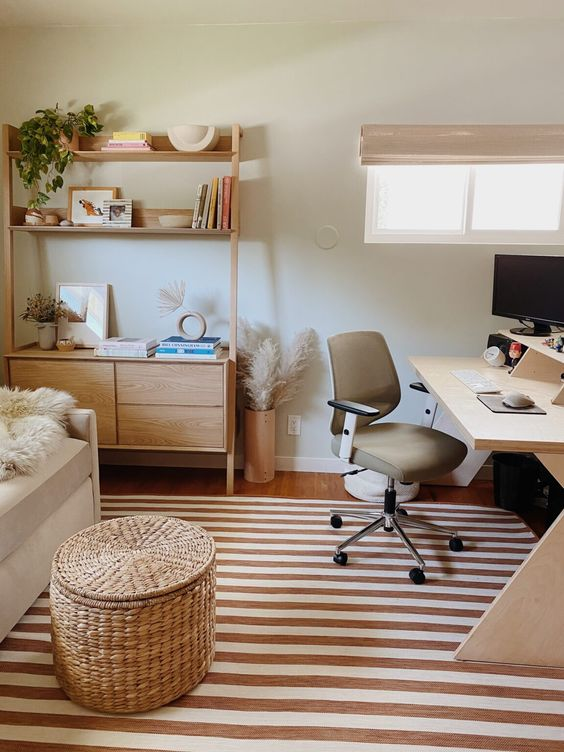 Home office combination
Closure
There you have it, functional guest room office ideas that we recommend you adopt. Remember to add a touch of your own personality and create a space that suits your needs. Start by determining what you need the space for, and craft it according to that vision.