I have been working in the event planning and design world for over 25 years. What attracts me is the creative process and being able to collaborate with talented people, who each bring a different perspective to each project. I love to create something special and unique for the clients; something that will be awesome for their guests.
My daily life ranges from budget work to client meetings, public relations projects, shopping for inspiration and creative concepts. Then there are the days on site at an event—set-up, execution and tear-down. Yes, there are glamorous sides to this career, but it is also a lot of hard work.
When it comes to event decor, I usually tire of popular trends pretty quickly. I believe this attitude has led me to a place where I no longer worry about what is fashionable. I only care about what will make my client happy and the creativity of the experience.
My husband will be the first to tell you, I feel just as strongly when it comes to decorating our own home – especially during the holidays.
Find a base for your creative inspiration
For me, creating an event experience on a budget is key, especially if you like to change things up. So, my first stop this year was my local fabric store.
I wandered the aisles looking for inspiration and thought I was getting nowhere—until I came across the men's suit material. I was immediately drawn to a basic monochrome wool dog print. It fueled my creative soul as I visualized how we would decorate for the holidays using all black, white and silver decor.
I'm not a dressmaker or a seamstress—I can't even sew a button properly—but I was determined. So, I bought five yards of the fabric before rushing home to figure out what to do with it.
Knowing that my husband would have a few choice words if I spent too much money on a whim, not to mention where to store everything after the holidays, I started thinking about key places around the house to decorate, rather than fill every nook and cranny. shelf with 'stuff'. I gave myself a $150 budget to spend on home decor during the holiday season.
Once I brought the fabric home, with the help of my ever-patient husband and our trusty staple gun, I temporarily reupholstered a bright yellow bench inside our living room. Then we used the material to baste along the base of decorative trees. We even made a mini scarf for the ceramic dog that sits in front of our fireplace.
Search your house or ask friends for items you can reuse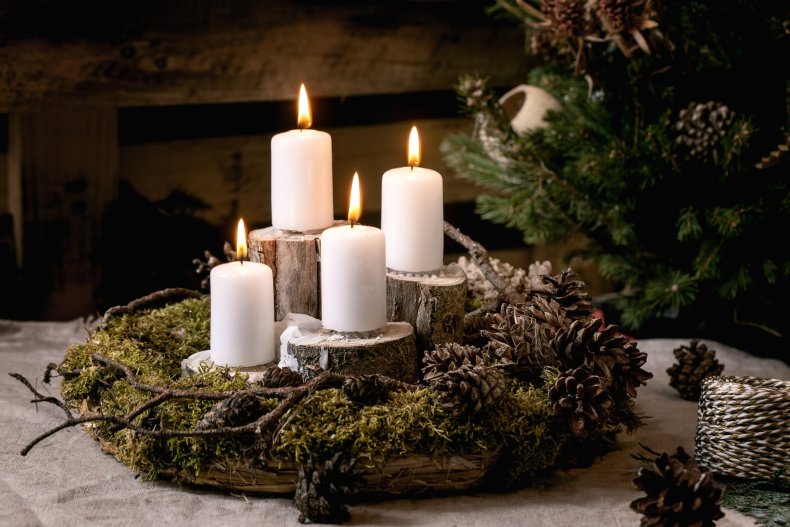 After choosing a black, white, and silver theme, I began digging through storage boxes and closets around the entire house for items that would match our motif. I found candlesticks, vases, table runners and plates. I made a list of everything I had and then started figuring out what could be done with each item. From there I had my shopping list of gaps to fill; ribbons, solid black and white ornaments, vases, dried wintergreen, foliage and pine cones.
I got most of the items from the San Francisco Flower Market, Amazon, and Michaels – all while staying within budget – and then of course I used my own stash of items collected over the years.
By going with a black and white theme, the ease of transitioning to a New Year's Eve event is simple and almost unnecessary—you don't have to change everything for every holiday, especially if you're strategic.
While decorating high profile events, I repurpose, reimagine and reuse many items and props. So, to me, it makes sense to do the same thing for your home. You've already spent the money, why not maximize the benefit of the products? If you want some silver, take some tree branches and spray them with a can of silver spray paint. It is unlikely that anyone else will ever know and it can look new, fresh and spectacular.
Buy pieces that can be repurposed for other occasions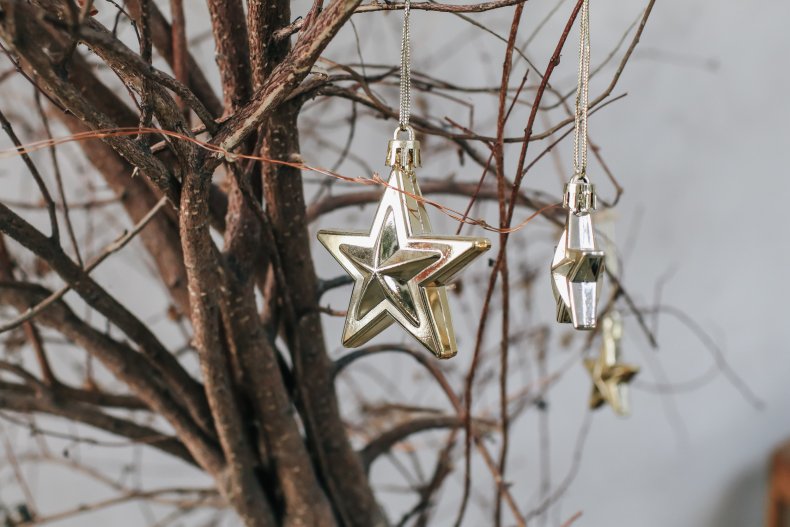 I'm a big believer in versatility with decor. Dried leafless branches are always a favorite of mine. The ease of simply spray painting them and using them as filler decorations is a great option. I would never recommend a specific budget to anyone – you know your personal spending threshold. So, I suggest you find what's comfortable for you, know what your entertainment plans are, and go from there.
A basic glass vase is a great item that is inexpensive and can serve many needs. An inventive way to use a vase is to wrap it in whatever fabric you're using for each theme.
For example, after Christmas you can wrap the same vase in brown leather with white canvas stripe for a Super Bowl party. The same vase wrapped in a red velvet works for Valentine's Day.
Listen to your creative voice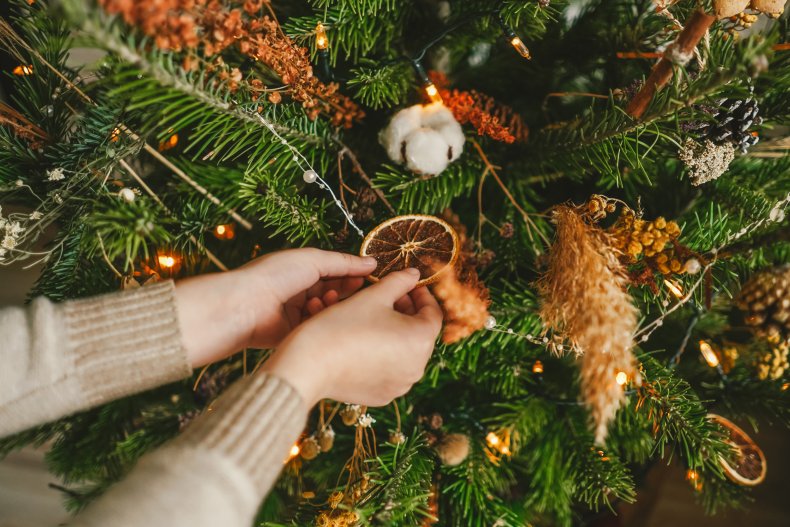 The trick to getting your holiday decor affordable isn't really about the items you buy. I don't think it's hard to find decor cheap when forced to. The trick is to release your creative voice. The voice that knows how to play, knows its own value, and isn't afraid to just have fun with decor.
I believe everyone is creative, the trick is to ignore the fear of listening to your own voice – especially if you tend to be hard on yourself. Find inspiration and trust yourself. It's a hard lesson to learn, but learning it frees your mind and creative soul. That was a little deep, but it's true.
Creating a theme based on your personality goes back to what I just said. You have to listen to who you really are and trust that. The guests who accept your invitation will appreciate the moment even more if you are comfortable with your style and agree with your decor and theme.
The main lesson I've learned over the years is to be authentic. Don't create something that is not you. At the end of the day, it's important to just have fun and not stress. And when you're done, sit back with a cup of cocoa and just be proud of yourself.
Edward Perotti is an award-winning event designer based in San Francisco, California. You can follow his Instagram page @perottiea or visit his website here.
All views expressed in this article are the author's own.
As told to Newsweek editor Monica Grip.