---
Moschino Spring/Summer 2023 Menswear Show Review
loud and proud
Mark Witmer
Moschino creative director Jeremy Scott digs deep in his first standalone menswear show, using the brand's signature witty, bombastic pop culture references as a starting point to create a playful yet infectious collection. Looking back, but resonating today more than ever, the series forms a colorful ode to the intersection of 80s New York's art and club scenes, particularly its gay men's community and its creative and social legacy.
The collection pays special tribute to the work of influential but little-known artist and fashion illustrator Tony Viramontes, whose style has largely defined the fashion and music aesthetics of the decade. Like many young gay men of his time, Viramontes died of AIDS-related illnesses in the late '80s, making the series' particularly stark combination of celebration and mourning a community that was largely (and brutally) land) was abandoned by its society and health care system.
But the overall feel of the collection is one of bright, expressive energy. Bold, freehand brushstrokes of color run through nearly every element of the collection, injecting a retro and vibrant vibe. Airbrushes are also frequently featured, referring to the burgeoning street art movement, which forms a central element of the creative scene that informs the collection's aesthetic.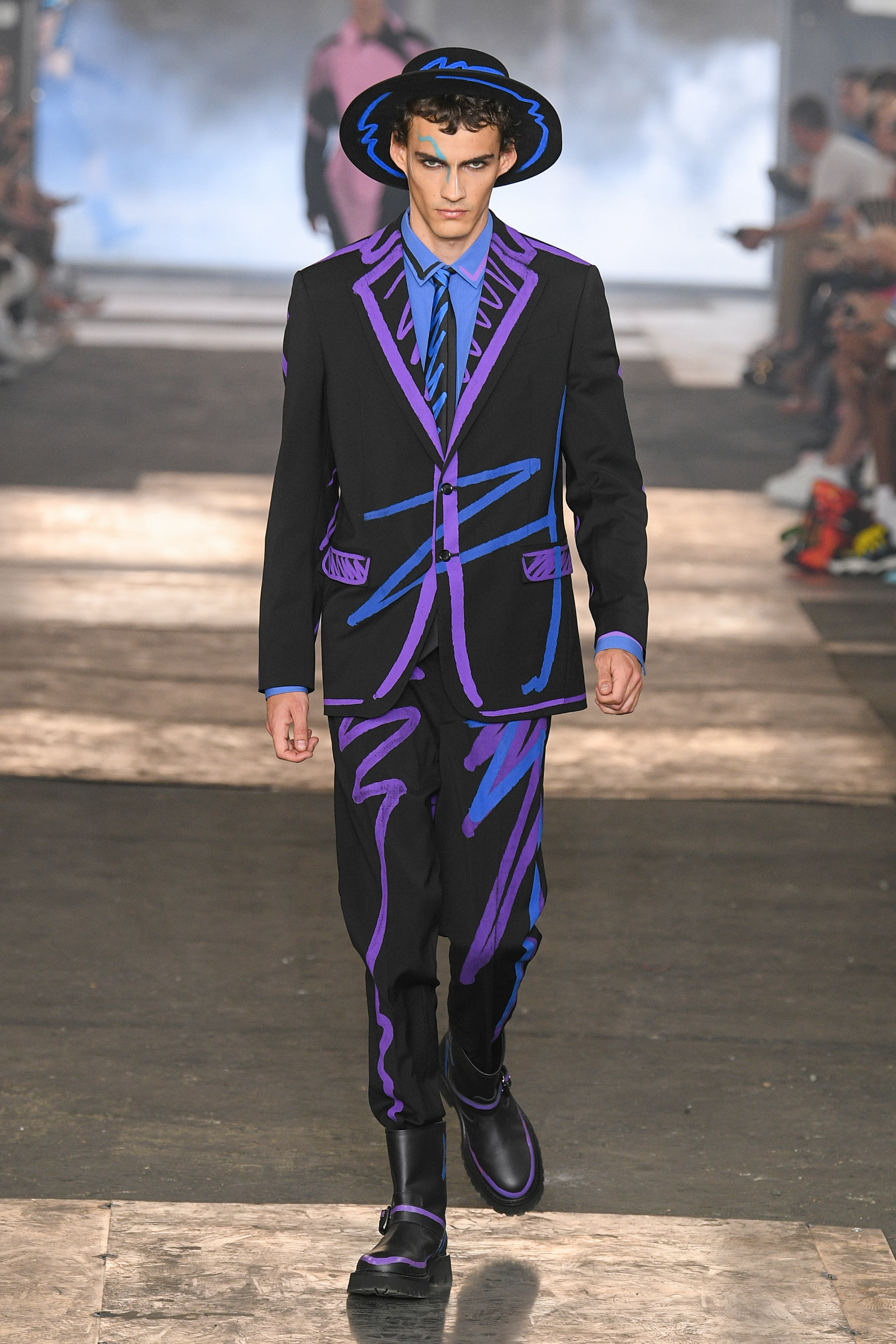 Cropped tops have become one of the biggest trends of the year, but certainly nothing new, and Scott's historic use of the open-belly style here is linked to gay sportswear in the '80s with a particular sense of fashion.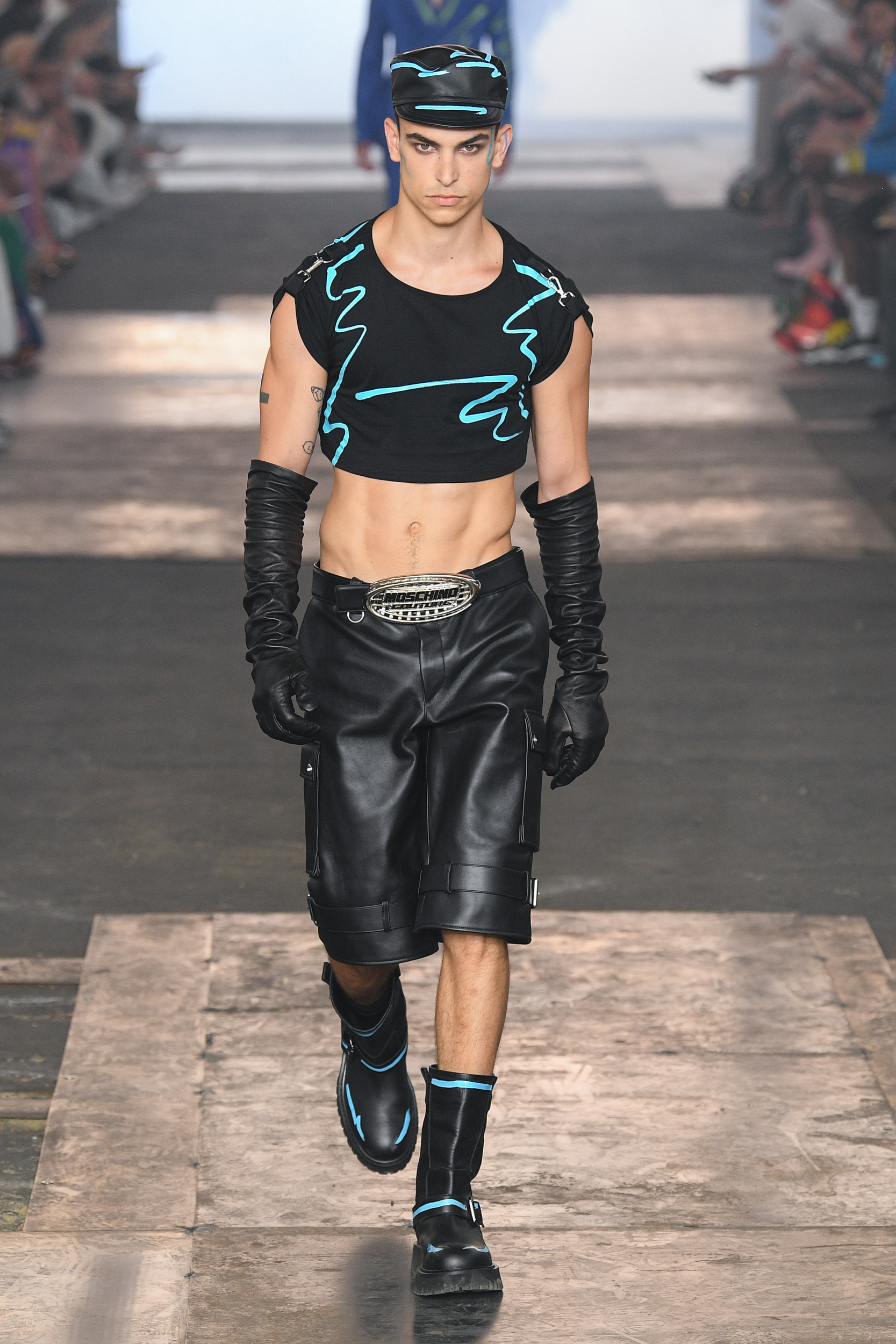 Details such as ink gear, leather dad biker jackets and boots, and Tom of Finland-style motorcycle hats reference iconic styles from gay media and cultural history. In addition to his brilliant use of these touchstones, Scott showcased some clever, broader thinking on the layering and styling of the collection. There's nothing unusual about combining tailored pieces with streetwear or dressing men in skirts these days, but here the approach feels reimagined and redesigned, incorporating the collection's bright, expressive and sense of purpose.
---
.