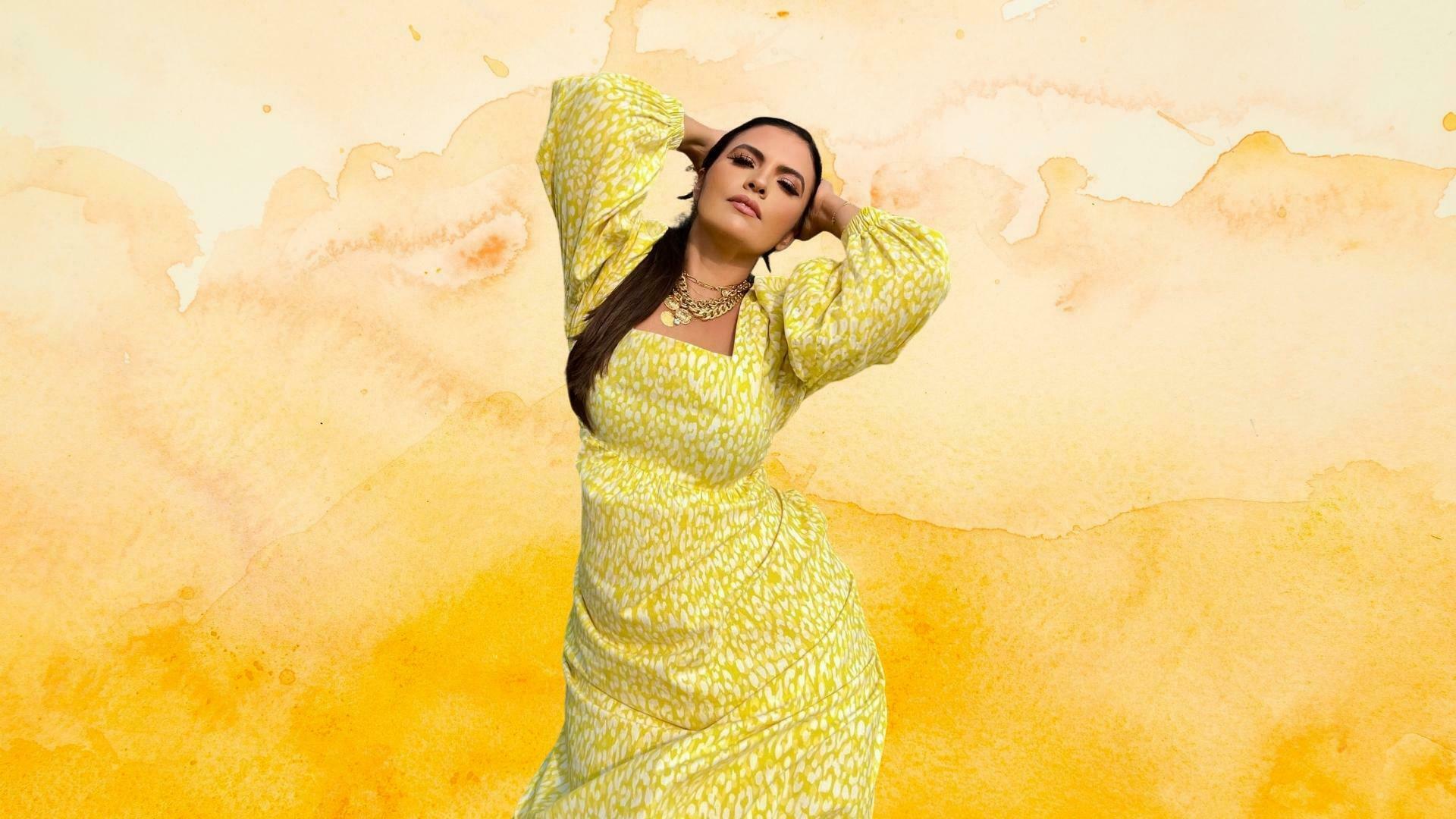 Multi-platinum Australian singer-songwriter VASSY, known for her #1 global hits 'BAD' and 'Secrets' featuring music icons David Guetta & Tiesto, today announced her latest release, THE ACOUSTIC SERIES, as a limited NFT edition on RCRDSHP .
The nine-track exclusive features a series of three acoustic digital compilations of her greatest hits. Delivered through her soulful voice and melodic guitar chords, VASSY encourages artists to take back their power.
"I'm excited to share this new NFT release with my fans, giving them the chance to hear some of my most popular songs recorded in an intimate, acoustic style. Several of the songs were originally written and recorded when I first moved to LA as a starving artist thirsty for success. These songs have a special place in my heart. Sharing it with my fans gives them the opportunity to experience the songs in their original form before they became popular dance records.
What I love about NFTs is that they empower artists and allow creators to give back to their fans in a more personal way with these limited 'one of a kind' NFTs. I am proud to be a part of the NFT revolution and to bring my fans with me." – VASSY
Danced by millions, VASSY's music is known from major music festivals and local clubs worldwide. Her new acoustic lineup is a refreshing take on familiar dancefloor hits full of old-school raw emotion in an entirely new format. Fans who loved VASSY's platinum collaboration "BAD" with music icon David Guetta and Showtek which recently hit two billion streams will appreciate the raw quality and emotional vocals.
"We are honored to have VASSY's acoustic lineup on the platform," said RCRDSHP Founder and CEO Obie Fernandez. "Since the inception of RCRDSHP, VASSY has redefined the possibilities of music NFTs. From a mentor to emerging female artists in our Women of Dance program to consistently topping the charts worldwide, her work is paving the way for others in the space to own their voice." – RCRDSHP
Three digital collectibles will be released throughout the month of September. For the very first time, fans who purchase a compilation will get access to rare behind-the-scenes footage of VASSY recording in the studio and personal videos from VASSY on each track. Collectors will also be rewarded with a private link to exclusive covers of some of VASSY's favorite songs. Any fan who completes a pack by purchasing all three collectibles or any Vassy artist card will receive a signed CD of classic VASSY works.
THE ACOUSTIC SERIES Release Dates:
September 9
01. Bad | 02. Even if | 03. History
September 16
04. Secrets 05. | Lost 06. | Nothing to lose
September 23
07. Satisfied | 08. Could It Be Love | 09. Chase
Collect and listen now to VASSY's first compilation on RCRDSHP: THE ACOUSTIC SERIES
ABOUT VASSY
World renowned award-winning artist VASSY has topped the US Billboard Dance Charts & Dance Radio more than eight times with recent Billboard & Aria #1 singles such as 'CHASE', 'LOST' featuring Afrojack, and 'Nothing to Lose' featuring Tiësto manufacture.
The Australian powerhouse's discography includes numerous global top #1 hits such as: 'Bad' & 'Secrets', featuring dance music icons David Guetta and Tiësto, earning her multiple #1s in over 30 countries. VASSY has become a mainstay at major music festivals around the world including: Miami's Ultra Music Festival, Belgium's Tomorrowland and Australia's Stereosonic.
Her music has been featured in global television campaigns for brands such as: Victoria's Secret, Nike, Pepsi and Target. VASSY's #1 Billboard hit, "We Are Young" was featured in the Disney Academy Award-winning blockbuster 'Frozen', 'Cabin In The Woods' and Tina Fey's 'Admission'. VASSY has supported and collaborated with global charities such as: 'Playground of Dreams', 'Carers Australia', 'Best Buddies', 'Aviva Safe House', 'NoH8', 'Green IT' and 'G'Day USA'. other.
With eight #1 Billboard Singles and 17 platinum certifications, VASSY's unique sound and lyrics have positioned her as one of dance music's most prominent authentic artists around the world.

ABOUT RCRDSHP
RCRDSHP is the first digital collectibles platform dedicated to electronic music. After celebrating their one-year anniversary in August, the musician-built platform is expanding into other genres to connect the artist and fan in new ways through gamified rewards and blockchain technology. Through frictionless onboarding, RCRDSHP allows artists to curate and create digital collectibles with the goal of supporting DJs, producers, labels and creators worldwide.
To learn more about RCRDSHP and explore their marketplace, visit: https://app.rcrdshp.com. Follow RCRDSHP on Twitter or join the conversation on Discord.
UFO Network continues to go from strength to strength as the most in-depth and global EDM source for all things electronic dance music. With an audience in over 125 countries, we are fast becoming a valued and trusted source for electronic dance music news, reviews, interviews and features for DJs, artists and labels alike.
Get in touch with VASSY & RCRDSHP
VASSY: Instagram | Facebook | Twitter | Spotify | Website
RCRDSHP: YouTube | Instagram | Twitter | Facebook | Website