Art on Postcards is proud to present its fourth annual summer auction featuring a stellar group of recent graduates and world-renowned artists, including performance pioneer Marina Abramović, major London street art figure Ben Eine ( Who the hell is Ben Eine?) and Ishbel Myerscough, National Portrait Gallery BP Portrait Award winner. At the auction, over 200 hand-picked artists will create mini-postcard-sized masterpieces, with bids starting at just £50, to raise funds to continue the important work of the Hepatitis C Trust.
Joining the lineup is Chilean artist Iván Navarro, whose work uses electric light as the main medium. Navarro is known for his politically charged sculptures and installations that address violence inflicted by the Chilean state. The sale will also include work by New York artist Martin Werner, whose background as a clinical psychiatrist and assistant professor of psychiatry informs his practice. His work has been exhibited in prestigious institutions such as the Floyd Museum in London, the Whitney Museum of American Art in New York and the Los Angeles County Museum of Art.
On the cusp of summer 2022, highly collectible emerging talent includes Yorkshire-based Jade Montserrat, whose work reflects the interplay of art and activism. She has tutored the MFA program at Ruskin School of Art, Oxford, and has exhibited at Humber Street Gallery, Lisson Gallery and Brighton CCA. Tosin Kalejaye, a self-taught Nigerian artist who uses his art to convey impressions of modern society and the everyday black experience; and Ruairi Fallon, whose work spans paintings, textiles and woodcuts and has been featured in Saatchi Gallery, Mall Galleries and at the Royal Academy Summer Exhibition.
They will be displayed alongside original works by Kathe Burkhart, Adam de Boer and Miriam de Búrca, as well as long-time art supporters Alicia Rothman, David Wightman and Otto Schade on postcards.
Art on Postcards was created by Gemma Peppé in 2014 as a unique way to raise funds for the important work of the Hepatitis C Trust. It stands out from other similar ventures thanks to its keen curatorial eye – each auction has a new name worth knowing. Auctions consistently focus on diverse artists from across the globe, pushing to highlight those who might otherwise be excluded from the art world. It's a simple formula – a postcard-sized piece of paper is sent to the artist to decorate as they wish – and it yields surprising responses ranging from elegance to humor.
Hepatitis C disproportionately affects many of the most marginalized and underserved individuals in society, including the homeless and those with mental health and substance abuse problems. The trust supports individuals in prisons, mental health treatment, street life and the community to get tested and access treatment. Often, this is the first time these people are in control of their happiness and can be a catalyst for changing every aspect of their lives. Through the care provided by the Hepatitis C Trust, people are given empathy, understanding and the tools to become happier and healthier. Many people who work with the trust become volunteers, join their peer program and use their experience to support others.
The original will be on display at the summer edition of The Other Art Fair in London from June 30th to 3rd July 2022. West Side Side, Kings Cross.
Tickets are available through The Other Art Fair website.
Full list of artists and more info
Visit www.artonapostcard.com
Dreweats Online Auction 21-5 July 2022
Please register to bid before the auction closes
category
Label
art on postcards
Secret auction of art on postcards
author
Mark Wester
Mark Westall is founder and editor of FAD Magazine, founder and co-publisher of Art of Conversation, and founder of the @worldoffad platform
In 2014, the Hepatitis C Trust held their first art sale at the Postcard Auction, designed to be a one-off secret […]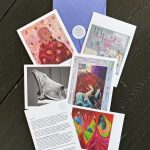 This analog antidote to Instagram fatigue is just what the art world needs during these ongoing uncertain times.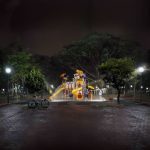 Ice, Water and Playground in this week's Top 5.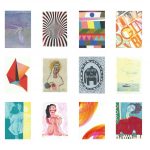 Art on Postcards Announces Annual Summer Sale Features: Julian Opie, Jake & Dinos Chapman, Oh da Laval, Boy George, Susie Hamilton & Remi Rough & More