A photographer hiking a popular trail in Los Angeles was shot and killed by a suspected sniper. Now his family is asking the general public to help find the shooter and bring justice to the victims.
On September 10, hikers encountered a man's corpse on a popular trail at Ernest E. Debspark in the Montecito Heights district of Los Angeles. The victim was identified by the family as 29-year-old Jason Cortez. He has just purchased his first home and is a newlywed photographer who has just traveled from Virginia to take pictures for a friend's project. WEAU Report.
After investigating the crime scene, police determined that Cortez was shot with a rifle behind him by a suspect hiding in a bush about 75 to 100 feet away.
Authorities have announced a $ 50,000 bounty for information that could lead to the arrest and conviction of the person responsible for the "meaningless killing."
Authorities also released a synthetic sketch of the suspected sniper based on information received from witnesses who contacted the LAPD.
The suspect was reportedly wearing a blue hooded sweatshirt, allegedly a Hispanic man in his 20s or 30s, about 5 feet 11 inches tall.
"There's no reason. There's no motive behind this. That's something I can't explain," says LAPD detective Alex Abandis. ABC7.. "I talk to my family and meet them on a regular basis, but nothing can be said to help them understand this."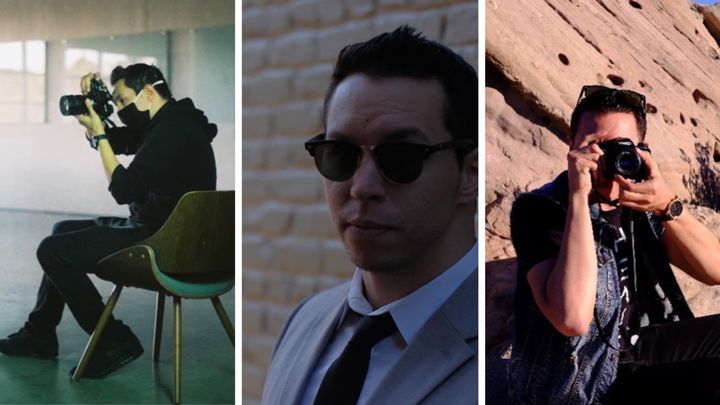 As the investigation ran out of leads, Cortez's family is now publicly appealing for information in the hope that someone will help resolve the case.
"Such a wonderful kid," Cortez's father said in an interview. NewsNation Now.. "Good student. Good friend. Very talented. Filmmaker, musician, […] photographer. There is a magazine that published his photo in 2020. He made the cover of a magazine. "
"Jason was a great friend and loved by many. He was very devoted, intelligent and free-spirited," said more than $ 70,000 to support Cortez's family. The GoFundMe campaign that gathered says. "His love for family and friends went beyond everything. He was always smiling and downplaying every situation he was treated with. He was adventurous and loved traveling. He loved traveling. He was a successful man with many dreams and goals.
"He married Corina, the love of his life last year. They bought their first home together and provided a beautiful garden to their sweet child, Stella. Jason was a family member. He loves his family and will do anything for his loved ones. "
If you have any information, please contact Detective Abundis ((213) 486-8700) or submit an anonymous tip from the LA Crime Stoppers website.
---
Image credit: Portrait of Jason Kurtes Courtesy of: celebratingjasoncortez.com