To Ann W. Sem's
It all started when Mike, now retired, went looking for a photography workshop that took him to San Miguel, Mexico. "It was run by a guy named Edie Solloway," says Mike. "It's a genius to engross people … the point of that particular trip was the essence of San Miguel." But it was the people who captured the essence of the country that attracted Mike. "It's fun to be in a place, talk to that person, and get them involved," he says.
"And take a picture of them."
Such an encounter gave Mike the title of his book. As you walk through the streets of Gallup, New Mexico, you'll see a Navajo woman in an Obama T-shirt. She says, "Don't take a picture of me." He tells her, "Don't worry. No one wants to take a picture." He pauses, says, "You must miss him," and points to her Obama T-shirt. "I miss him every day," she says. "You can't miss him more than I do," he replies. Her hugs continued, she said, "Now you can take a picture of me," and her response becomes the title of Mike's new book.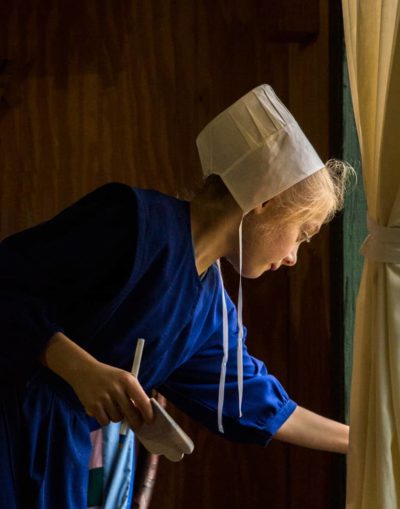 Then, in Paris, with his wife Sally, who are still equally obsessed with photography, are in a restaurant opposite the woman ordering her food. She looks up at the waiter in her mirror. He can't resist and the camera comes out. "It was magic. It's one of the first pictures in her book. We talked to her later – she was the ambassador to Washington."
Mike's wife Sally rings the chime. "I don't know what it is, but when we travel, he just starts talking to people." Like that trip to Iowa. "It's a farmland, and they're walking their dogs for a walk. They say what you're doing," he said, "Well, we're taking pictures- We love farms. "" Would you like to take a picture of your husband harvesting a soybean field 15 minutes away? "
It's clear to see how Mike works on what's called cultural photography on a photography trip. He is really privileged to take pictures and one of the cultures he has had for over 5 years is the Amish family. The pictures in his book are of a family, father and mother, and their 10 (later 13) children in Springs, Pennsylvania.
"Amish is known for not wanting to be photographed," he writes next to the photograph. But Mike went down the road, first meeting two boys at his family's roadside stand, buying bread, and then asking if they could take a picture of them. Two months later, he brought the boys a print of the photo and asked them to share it with his parents. A letter followed by him and his wife asking, "Can I take a picture of my family and their way of life?"
One of the Amish photos in this book is a photo of a young daughter, "Ruth at the Window," who is highly cherished by her family. It is an image that Vermeer respects.
Mike, along with Sally, finds himself in the midst of a "raw" bullfight in Colombia, but nothing is as strange as India at the festive Spring Holi Festival. It turned out to be the destination of a famous photographer, and certainly now for this reporter, a unique window in the world.
"I like workshops because they take you to some strange, different place, and the Holi festival was a complete group effort," says Mike. Sally adds: "And without this photographer I went with, I couldn't go to India to film the Holi Festival. She knows exactly where and when to go."
So where are they heading next? To the Santa Fe workshop. "It's a pretty big photo center," says Mike. "They are confident that they will take us to places where we cannot find a suitable place for photography."
It was Eddie Soloway, also based in Santa Fe, who inspired his cultural photography method when the workshop in San Miguel, Mexico wrote an introduction to Mike's new first book. "The real secret of photography," writes Solloway. "It casts a shadow over the obsession with cameras and software. The myth that the bigger and faster the better, can distract you from your curious and caring skills by looking at your subject."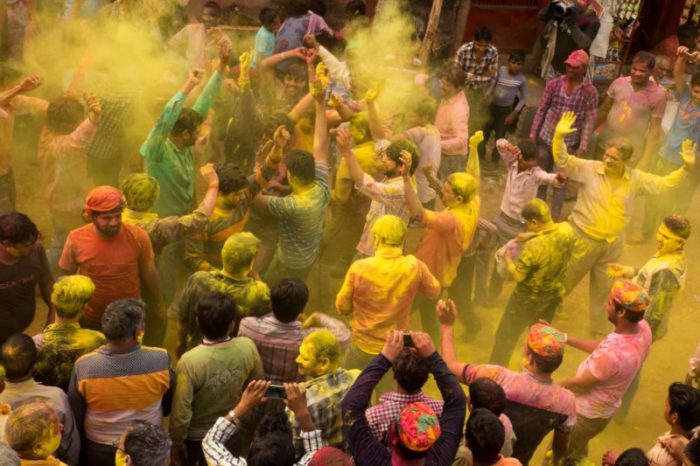 Yes, his camera was never mentioned when talking about photography with Mike. When asked later, he says it's the Canon EOS 5D Mark iii. He mentioned why he wrote the book. He said, "Printing something in the form of a book has a much longer lifespan than an individual photo." And he took two years to put the book together. He has hundreds of the 1,000 books he ordered in his possession.
But then Mike returns to storytelling about his photo. At that time, he and Sally explored the Mississippi Delta, and on Saturday night, the fascinating "Razorblade" headed for the singer Ground Zero Blues Club. After the performance, Mike agreed to take a picture. The razor blade will take them to his church the next day. "We chose not to take pictures, but we never forget the service of preaching, music, the joy of celebrating God," Mike wrote in his book.
..