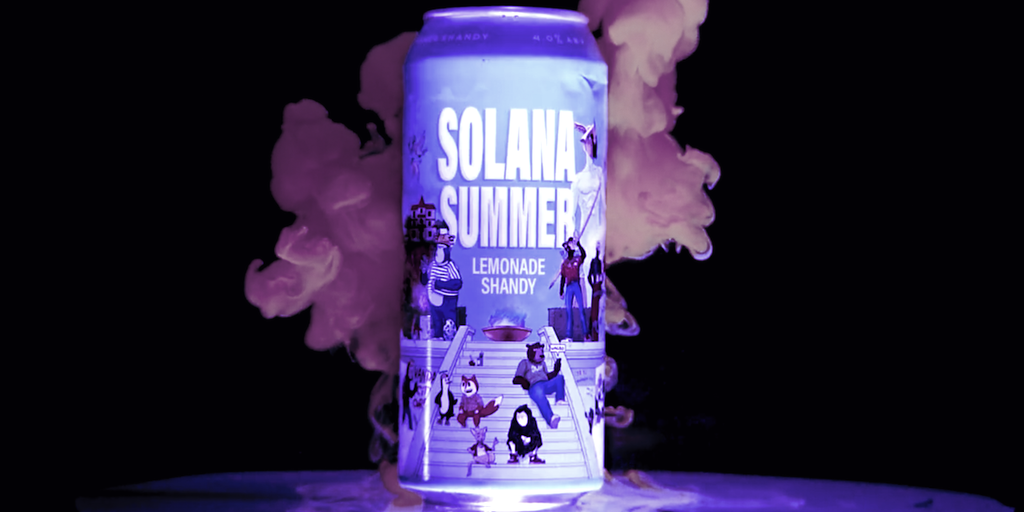 Briefly
Solana Summer Shandy is a new beer from barrelDAO, a community owned brewery.
The tins feature images of numerous Solana NFT projects, and the packs are sold by redeemable NFTs.
1/🍻🍋

DeGods at ATHs. Degen Ape crates fall. ETH exit liquidity flow.

Solana Summer is officially back☀️🍻👟

We're fucking stoked to finally share our Solana Summer Shandy art in detail @Mark_Lauthier!!

Check out the 40+ communities and Solana Legends included

— barrelDAO || 8/26 @ 2pm ET (@barrelDAO) August 25, 2022
Stay up to date with crypto news, get daily updates in your inbox.