Known as the mastermind of artistic communication on the street, Spanish artist SpY is loved for his bold contemporary projects. The self-taught genius has been in the art scene since the eighties. Over time, his collections have gradually become more impressive and impactful, and his large-scale installations can now be seen around the world.
SpY seduces viewers by making them feel like active participants in the creative process.
Here are some of his most celebrated works to date.
1. YIELD in Örebro, Sweden, 2022
Yield by Spanish artist SpY, is the first on our list, featuring a public installation of thirty yield signs. Through his work, the artist changes a typical traffic sign's meaning and aesthetics and changes its semantics. Consequently, it becomes a tool for playfulness. Although a traffic sign usually guides people's behavior, this art installation embodies a different logic.
The dynamic aesthetic experience invites the viewer to think about migration and the arbitrary limits placed on human movement.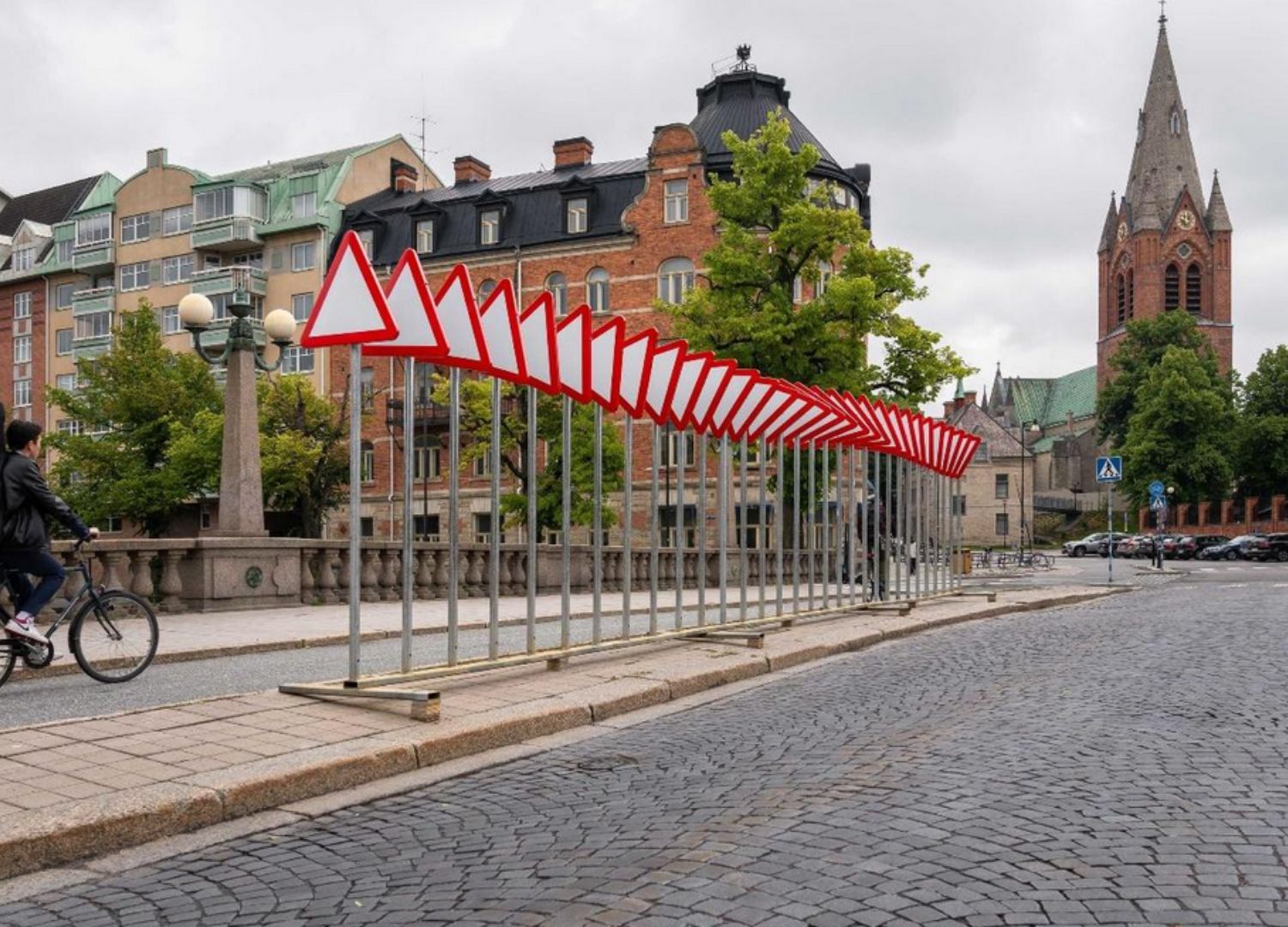 2. OBSTACLES in Santiago, Chile, 2015
The artwork performed in Chile consists of security barriers. This ordinary object, a symbol of limitations, is placed in a form of a circle and can be interpreted in numerous ways. Simple, but powerful – Barriers is impressive in its subtle way. This particular installation was presented in a backward neighborhood of Santiago.
3. ROTATION in Madrid, Spain, 2011
Another exceptional work from SpY looks at a typical basketball court and changes our perspective on it. The artist drew new court lines with a variety of orientations and rotations. They create unique paths and angles that force players to think and move in different ways that open up new possibilities for this sport's customary rules.
This idea of ​​intervention and redesign of the court consequently facilitates new strategies and tactics.
4. DISASTER in Madrid, Spain, 2007
As new materials were introduced in the 21st century, skateboarding changed significantly. Now, while there is more possibility for maneuvers, the traditional urban skate ramps have remained the same. Well, to SpY's work. His artworks include painted lines, which relate to football rules. In this way, SpY created a new hybrid game that has no limits or endings.
Through his work, the Spanish artist inspires us to take advantage of the opportunities before us.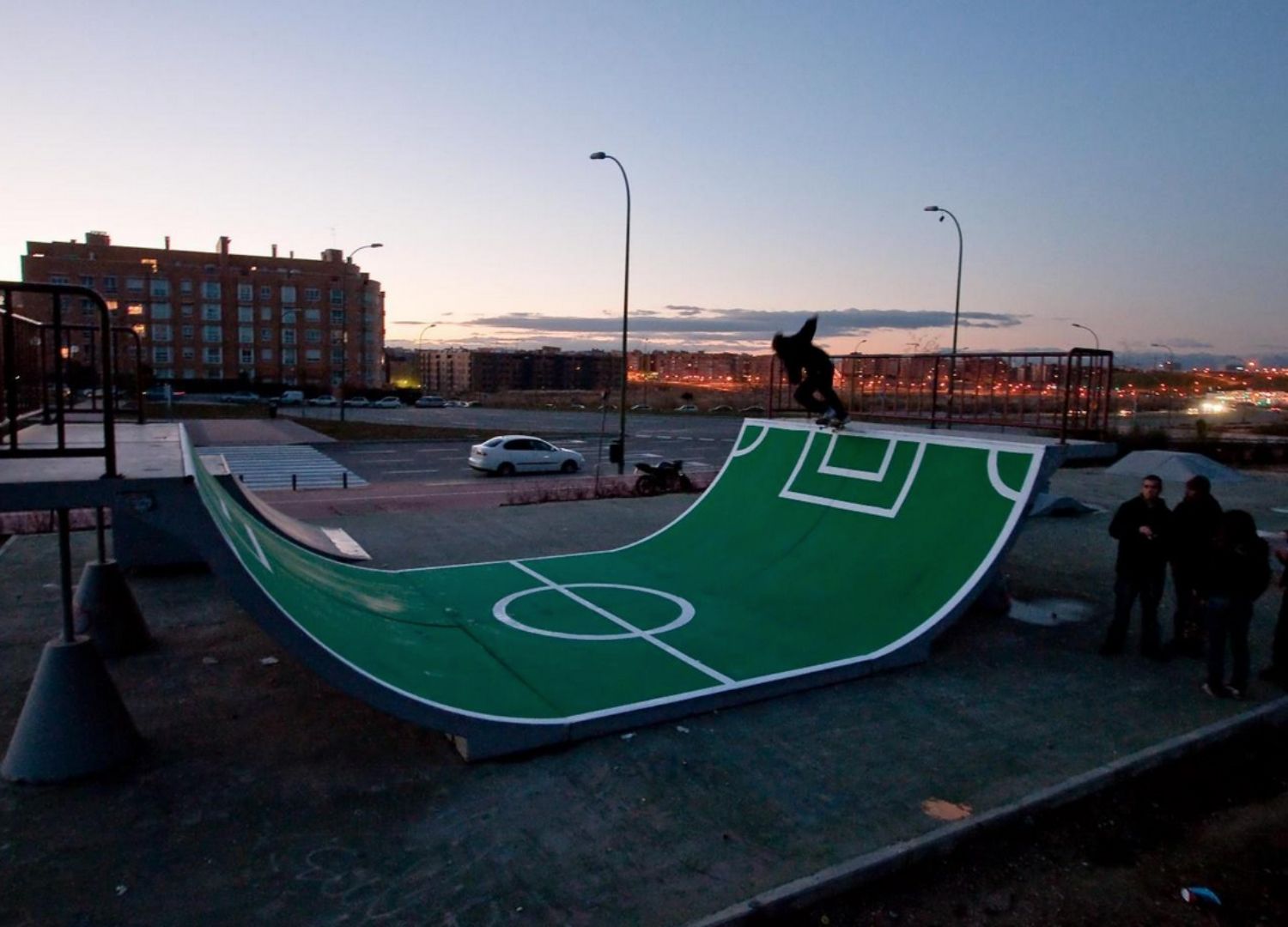 5. HIGH in Madrid, Spain, 2007
Among our favorite works from SpY is this installation, which assesses the symbolic meaning of a basketball hoop. The name of the artist's work implies the basketball hoop is 'too high'. Placed on the facade of a building in a city, High creates a space for the public to come together and bond over a shared love of the game.
6. Braille in Madrid, Spain, 2006
Diversity is a crucial ingredient in creative thinking, and the Spanish artist knows it well. This particular project includes a set of stickers with various Braille messages, strategically placed in Madrid. SpY created them thinking about visually impaired people and their needs.
This project gives blind people more access to public spaces and makes them feel included in the city. It is about creating an inclusive society around our urban environments.
7. BRICKS in Madrid, Spain, 2008
The best artwork sparks conversation, and this project from SpY certainly did. As you look at it, you can't help but question its meaning. The brick wall construction inside a city football goal is something you would never expect.
In this project, SpY uses the concept of decontextualization. By neatly placing hundreds of bricks, the soccer goal loses its meaning completely.
8. BARRIER TAPE in Amsterdam, Netherlands, 2022
One of SpY's most unusual projects is this dynamic barrier tape-covered sculpture that moves and makes sounds. Barrier Tape is a series of kinetic installations based on real objects and hypnotic patterns. Similar to BRICK, this 1600 square meter installation also follows the concept of decontextualization.
Typically, a barrier belt is considered an urban element that regulates and orders people's movement. Here it has a different function. The audience can enter the piece and enter a transient state of disorientation.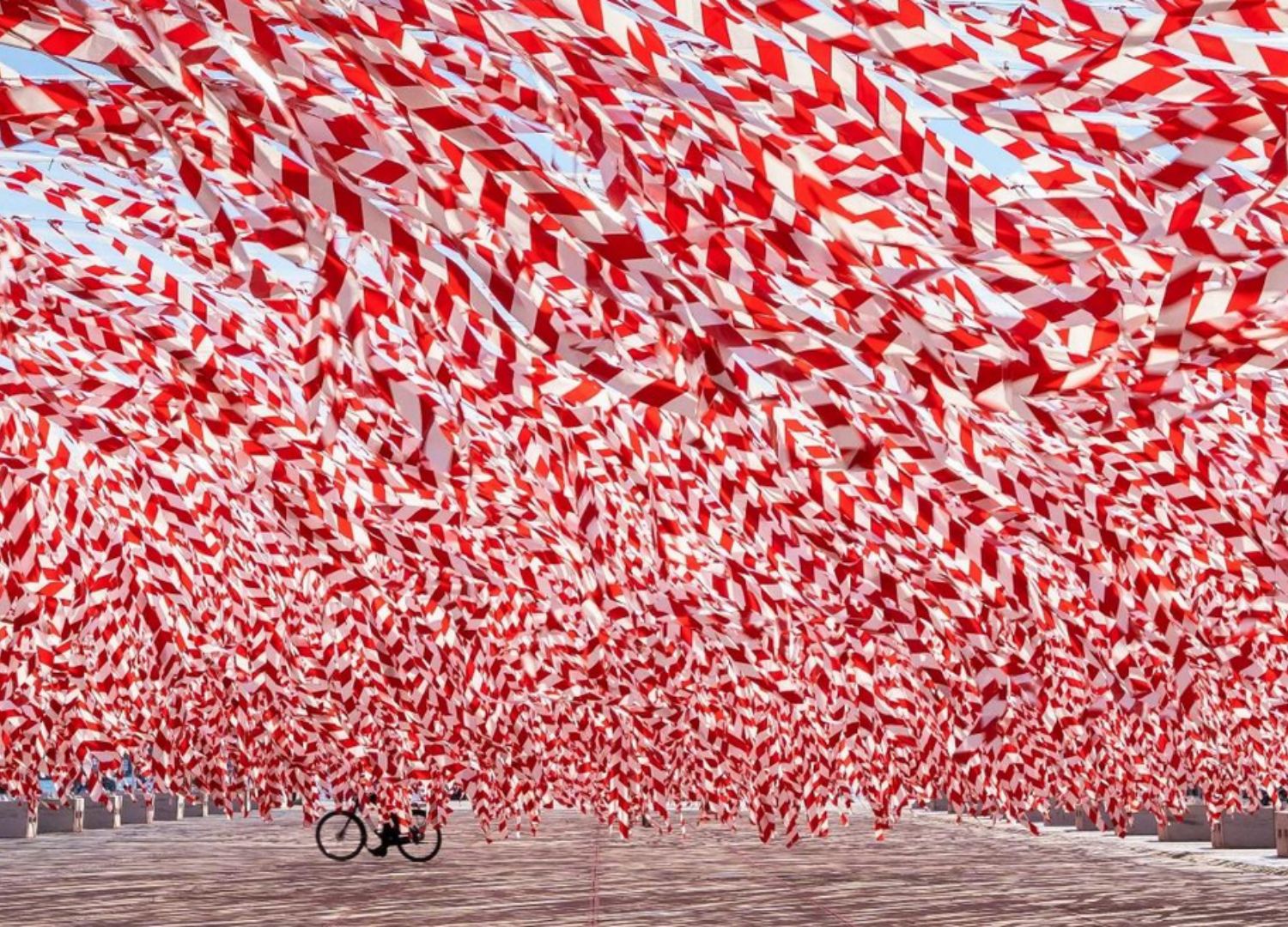 9. MOON in Lausanne, Switzerland, 2014
Many of SpY's projects aim to incorporate natural forms and objects into the urban environment, and this is no exception. Its crescent moon is perfectly aligned with its lunar neighbors, providing a truly breathtaking sight. To position the moon, the Spanish artist used an industrial cane.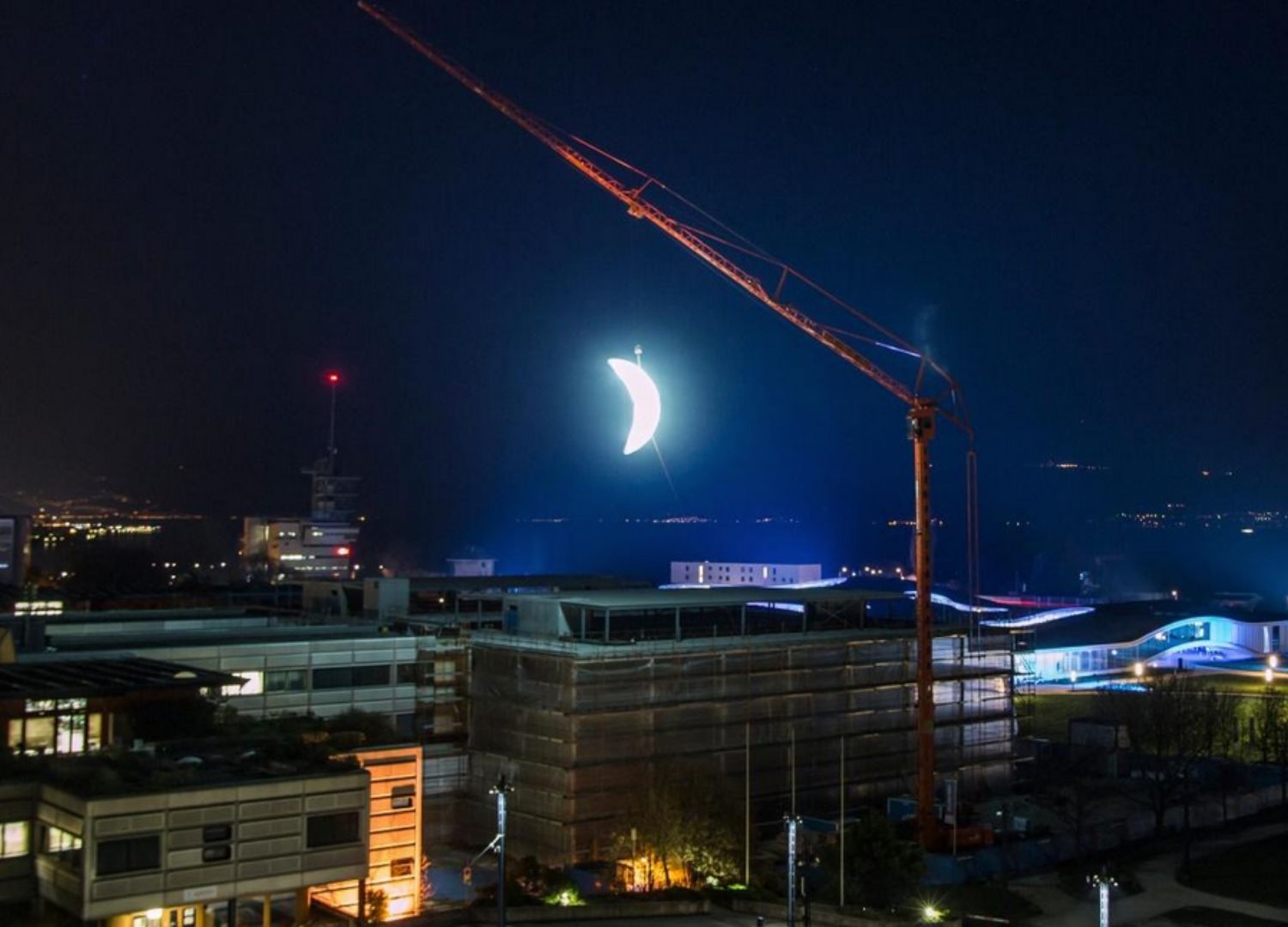 Endnotes
Who said that ordinary objects cannot be used as works of art? SpY points out that thoughtful installations can be simple and powerful at the same time. In his ingenious works, the Spanish artist always uses humor and irony, which feels like a breath of fresh air in the modern art scene.