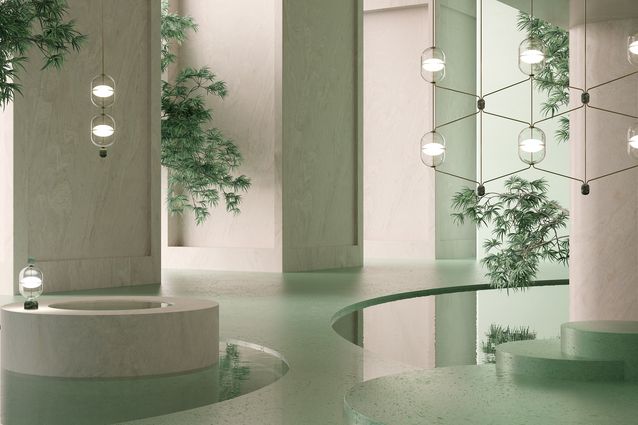 There's a sense of deliberate eclecticism to Nikolai Kotlarczyk's portfolio, no doubt cultivated from a strong graphic expression that includes bold curves and streamlined shapes, as well as the odd decorative flourish. The Mullumbimby-born, Copenhagen-based furniture and lighting designer takes visual cues from all over and works hard to manifest them as purposeful designs relevant to interior environments.
"My inspiration comes from outside the world of design and I combine it with my knowledge of design history and the contemporary design industry," he explains. "Then I 'boil down' or recontextualize these inspirations into refined, beautiful products." Nikolai's approach is highly considered and, while simplicity drives the aesthetic, his penchant for narrative-laden concepts gives each piece personality, evoking curiosity and a sense of playfulness. In the Royce armchair for SP01, for example, a sculptural, curved wing-back shape was inspired by the loud, colorful tropical birds that lived in the rainforest where he grew up – a joyful nod to his childhood.
The concepts for the Chapel coffee table for Design By Them and the Barocche mirror, on the other hand, were informed by Nikolai's recent European travels. "I've always loved the architecture and monumental forms of baroque churches – the scale and grandeur, materiality and theatricality – especially those in Italy," he says. Chapel takes the stained glass rose window as a motif, strips it right back and repeats it to form the top of the table's steel frame, while Barocche adopts the graphic qualities of the churches' schematic plans to striking effect, paired with an oxidized brass finish .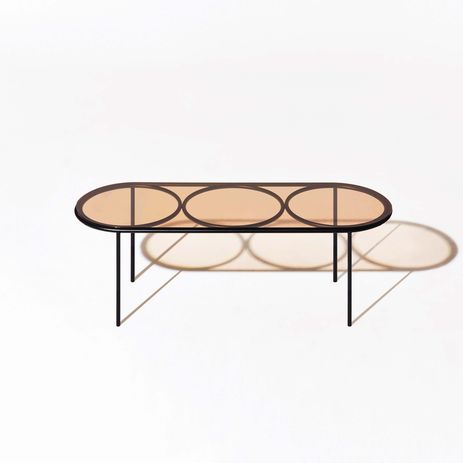 These designs highlight Nikolai's emphasis on robust materiality and the importance it plays in realizing his ideas. He often prefers steel because it allows him to articulate an idea graphically, as seen in Indre, his new lighting design for Rakumba. In this case, the fitting's finely crafted metalwork – in the form of an interlocking modular rod system – creates configurations that are simply stunning. Nikolai studied interior design at Queensland College of Art, a background that allowed him to view product design as an extension of an interior. That foundation is particularly evident in Indre, which defines a space through its arrangement.
Nikolai is currently working on a presentation to be shown in Milan 2022 and furniture and lighting collections for existing and new collaborators, and continues to focus on producing timeless designs. "I want my work to have relevance for many years to come," he says. "Combining strong forms with durable, high-quality materials and excellent manufacturing is the best approach to design and the environment."