The Tel Aviv Embassy of Türkiye presents a historical exhibition unfolding "The Synagogues of Türkiye" in the historical building of the "Turkish Cultural Center" in Tel Aviv-Yafo.
The exhibition takes Israeli and foreign visitors to the religious sites of the Jewish community in different cities of Türkiye, especially in Istanbul. The photographs taken by the prominent artist Izzet Keribar, a Sephardic Jew, show the architectural features of the synagogues with the moments of worship, marriage and official visits held by the Jewish community.
The word "synagogue" comes from the Greek roots "syn", meaning "together and past", bringing together to serve the idea of ​​"being together".
Keribar told Anadolu Agency (AA) that although the number of Jews living in Türkiye has decreased to almost 13,000, there are many synagogues in the country.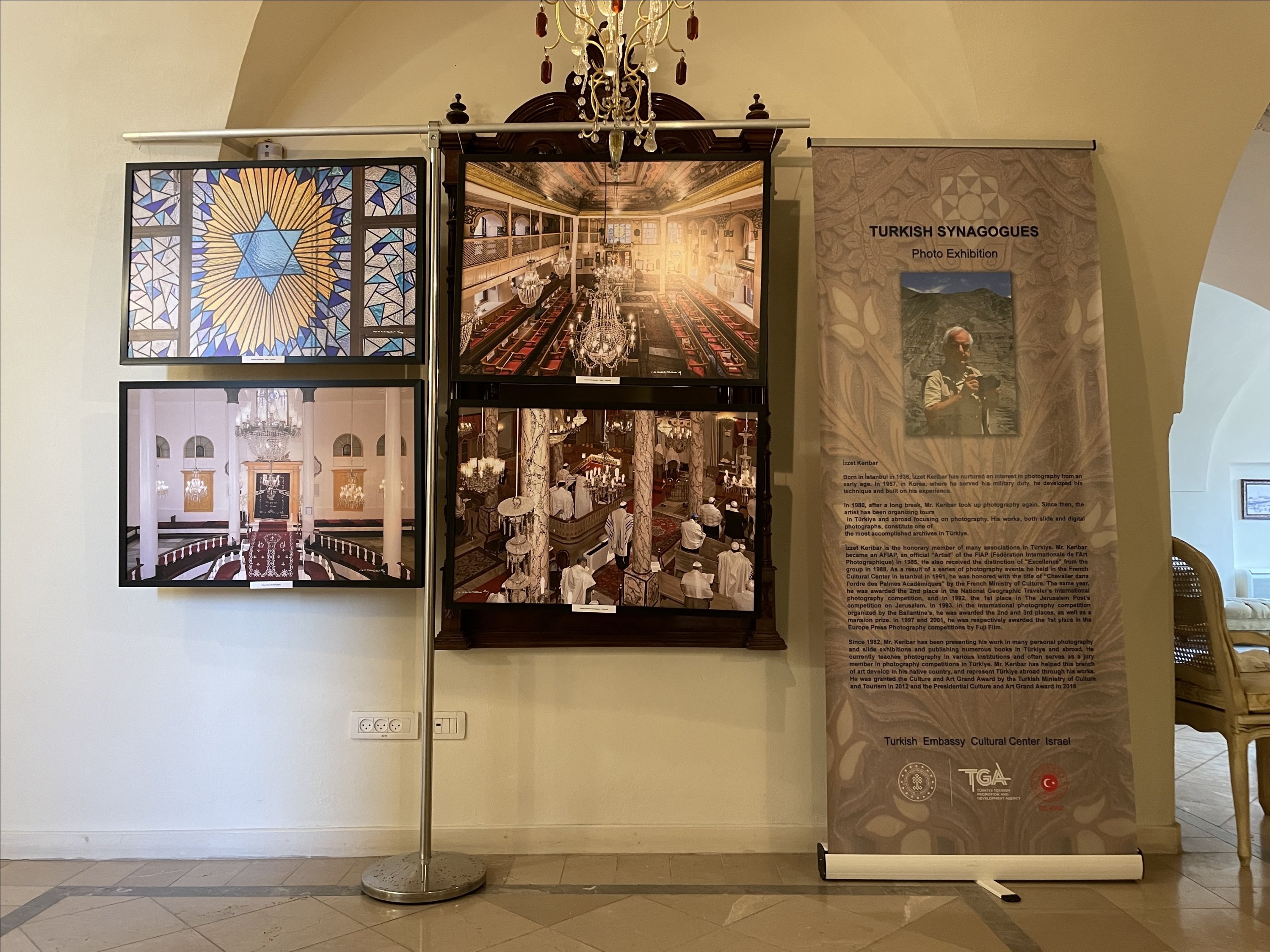 Keribar said: "The synagogues across Türkiye, from Antakya to Central Anatolia, to Ankara, and especially the synagogues in Izmir's Havra Street, are timeless."
Noting that the exhibition was especially welcomed by Israeli citizens of Turkish descent, Keribar added: "I cannot explain the excitement of those who come from the Turkish Union (in Israel). They were excited to witness this exhibition. "
Since Keribar's photographs focus on synagogues, even the smallest one is precious to him, like a jewel.
Emphasizing the exhibition's importance for Turkish citizens and Jews in Israel to recognize this religious heritage of Türkiye, Keribar said: "Even those who come from Türkiye and have lived in Israel for years don't actually know (about these synagogues ). Yet people feel confident and happy when you bring these historic places of worship to life."
Noting that it was also important for him to photograph and display these structures and turn them into books, Keribar added: "For example, Izmir is very interesting. Havra Street is magnificent. A synagogue is built every 10 meters (you can see it). Where else can you witness this? When you go into these places, you can observe the ornaments and the 150-year-old art. As a photographer, I try to unfold these differences."
Keribar's "The Synagogues of Türkiye" photography exhibition will be open to art attendees every Thursday and Friday at the Turkish Cultural Center.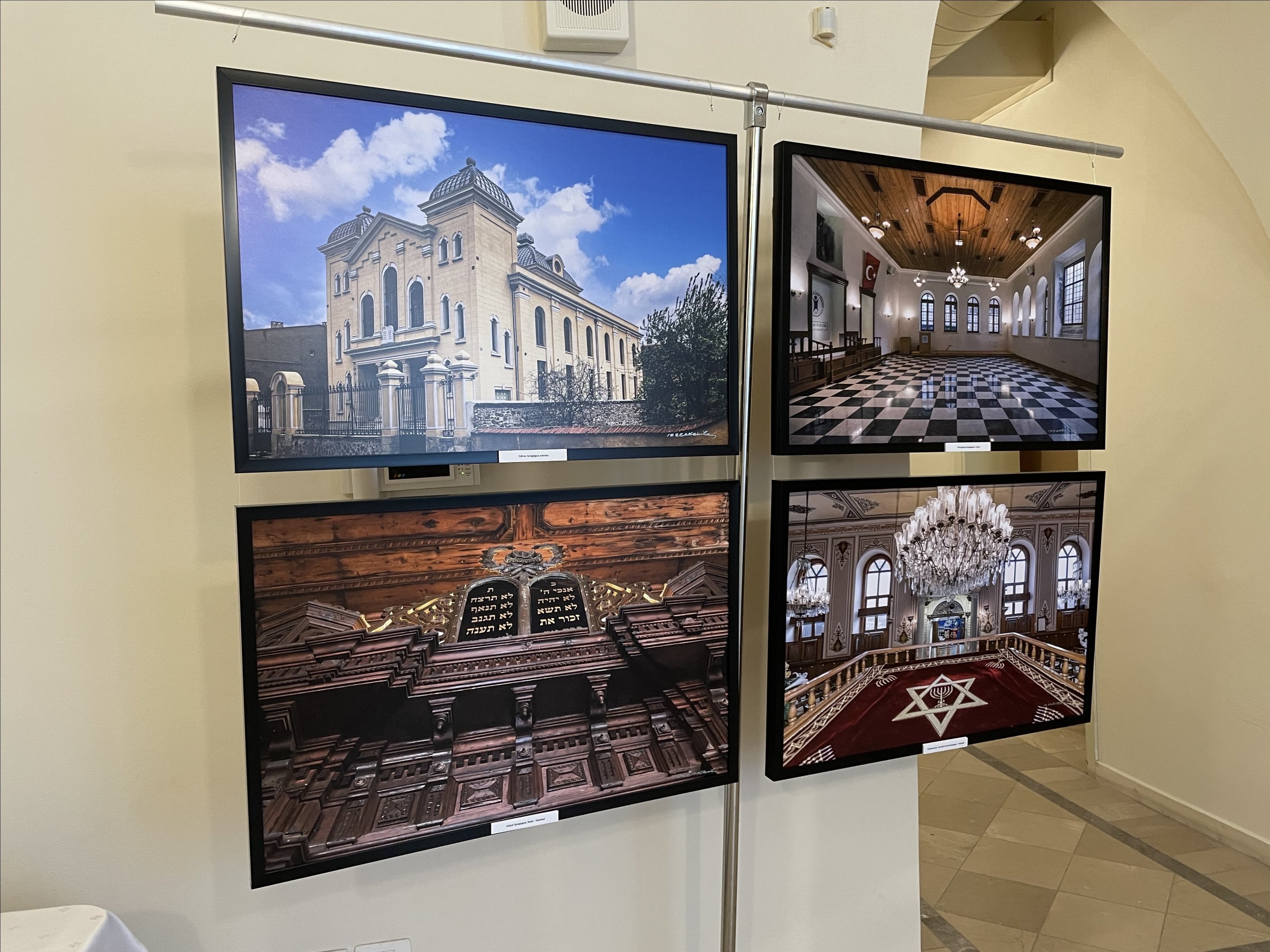 Born into a wealthy Jewish family in Istanbul in 1936, Izzet Keribar began photography at an early age in 1952 after learning the techniques from his older brother Leon. The two wandered around the old districts of Istanbul, taking pictures of the streets, landscapes and people. When he went to Korea for military service in 1957, he developed his own approach to photography, which formed his unique technique.
After taking a long break from photography following his return from Korea, Keribar returned to the lens in 1980.
As Türkiye's most important photographer with his archive of almost 1.5 million photographs of the country and the world, Keribar was honored by the International Federation of Photographic Art (FIAP) in 1985 as an "artist" and "excellence" in 1988. He has opened many local and international exhibitions and prominent photography organizations around the world have awarded him for his keen eye. He was also a jury member of many photography competitions.
In most of his interviews, the renowned photographer expressed how lucky he was to be born in Türkiye and to grow up and live with Turks.
He also shared that he never saw anti-Semitism in Türkiye, which Sephardic Jews warmly received.
Keribar also won Türkiye's Presidential Culture and Art Prize in 2018 for his art.