The Canon EOS M100 An entry-level model of the mirrorless EOS M series, it is an inexpensive and simple mirrorless camera designed for smartphone users to stay at home. The minimum required camera at the minimum price that any beginner can pick up and use.
Canon is good at cameras like this, but it can go a little too far. The EOS M100 has become very simple and simple, very cheap and a little annoying. And Canon did it again with the EOS M200, which is a technically superior model, but less favorable than the first model. Canon wanted to make the best camera for beginners, but missed a mile.
I was cautiously optimistic in the hands-on review of the Canon EOS M100, but something happened after that. Canon held a small photo contest for Giano at the event, we won, and the award was … the EOS M100.
So now I'm spending the right amount of time with this camera, and the more I use it, the less I like it. But Canon gave it to us, so everything I say about it now is hugely guilty!
So what was the problem with the EOS M100?
1. Handling. The Canon EF-M15-45mm kit lens has a retracting mechanism that makes it wonderfully small, but it still feels too big and thick on the EOS M100 itself. The body is a slippery little devil that is easy to hold because it has very small "grip" areas on both sides of the lens and the grip is not raised at all.
2. Control. So what controls? This was the first and only mirrorless camera with no mode dial or equivalent. All you got was a dial with three settings: full auto, "less auto", and movie. The EOS M100 has the appropriate PASM modes, but you must use the touchscreen interface to select them.
3. Interface. Everything is done on the touch screen. The tiny 4-way controller on the back has buttons for EV compensation and flash mode, but otherwise it means navigating Canon's digital interface.
4. Not a smartphone. It's clear that Canon wanted to target a smartphone upgrade with this camera, it offers interchangeable lenses and better image quality, but everything else is worse. You can't share images as fast as you can on your smartphone, and the small screen makes it not easy to start taking a selfie.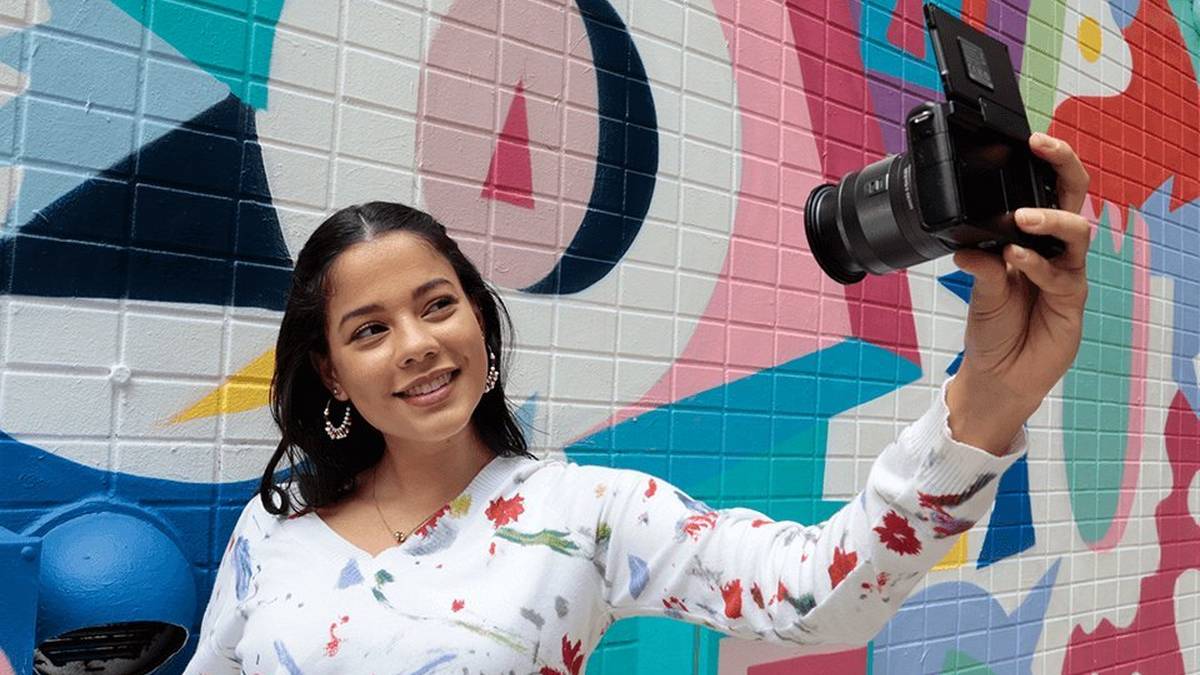 And the EOS M200 happened
Many people must have liked the EOS M100 more than I did because the Canon EOS M200 had a better processor, more AF points, eye AF, better battery life, and 4K video.
The EOS M200 was simply catching up with market trends, not a revolution in itself, and maintained all the processing and interface limitations of the M100.
Canon, like many other camera makers, seems to be withdrawing from the entry-level beginners market. If you're lucky, you don't have an EOS M300. In my humble opinion, Canon's good cameras are certainly very good, but their cheap cameras are very often very sticky.
Even in today's news …