This week's exhibition
Anatomy: Death and Life Issues
This thought-provoking exhibition begins with an exquisite sample of Leonardo da Vinci's anatomical chart and continues to Burke and Hare Gothic horror in Edinburgh.
National Museum of Scotland, Edinburgh, July 2nd to October 30th.
Also display
Hawaldena Pindel: A New Language
Amazingly beautiful abstract paintings and unjustified powerful accusations from this great American artist.
Kettle's Yard, Cambridge, July 2nd to October 30th.
Lucian Freud: Painter and his family
A picture is drawn on the sofa as you delve into the secrets of Sigmund's artistic grandson Freud.
Freud Museum, London, July 6-January 29.
Liquid light: watercolor painting
Tracey Emin, JMW Turner, Bridget Riley, and brilliant romantic artist Thomas Gartin are one of the artists who use watercolors to create sparkling effects.
Laing Art Gallery, Newcastle, until August 13th.
Temporary Atlas: Self-Mapping in Today's Art
Kiki Smith, Jeremy Deller and others use maps as an image of themselves and society.
Mostyn, Llandudno, until September 25th.
This week's image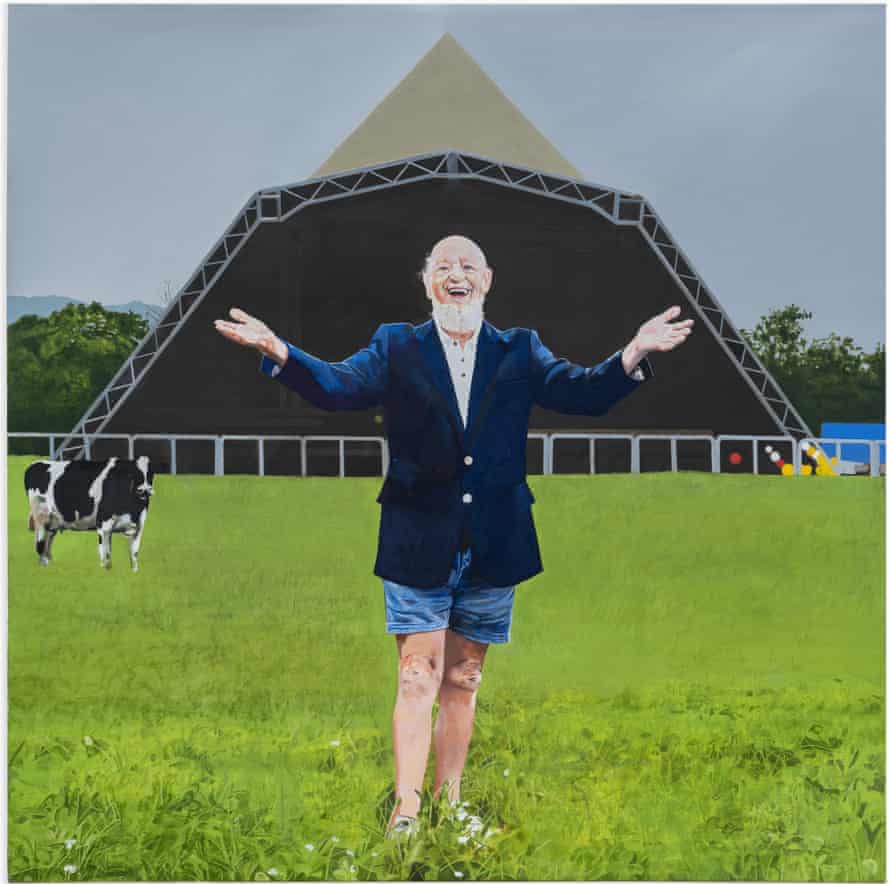 A portrait of the founder of the Glastonbury Festival, Michael Eavis, by Sir Peter Blake, the founder of British pop art, was unveiled at this year's Somerset event. When it reopens in 2023, it will be on display at the National Portrait Gallery in London. Please read the full text here.
What we have learned
A digital database has been created that tells the story behind thousands of British public art pieces
We Are Invisible, We Are Visible, is a one-day acquisition of museums and galleries by disabled artists on July 2.
Boris Johnson's late mother's painting of a crying star of a toddler's future prime minister at a show about loss
Artist Aïda Muluneh has created an amazing sequence of images to address the water supply problem in Ethiopia.
Tycoon Dimitris Dascalopoulos distributes a huge haul of contemporary art in the starry sky to the museum
Architect Nigel Coates wants to "softly seduce" people with jobs that were once thought to be impossible to build.
Unpublished photos by Dora Maar include an intimate portrait of his lover Pablo Picasso
Painter Chaz Guest reveals his fight for a more true expression of a black American
Skipped after dying alone in a London apartment, George Westren's Op Art is a thrilling social media
V & A is to hold the first African fashion exhibition
The chaotic world of the cartoonist Steve Dillon, who shaped figures such as Judge Dread and Punisher, is on display.
This week's masterpiece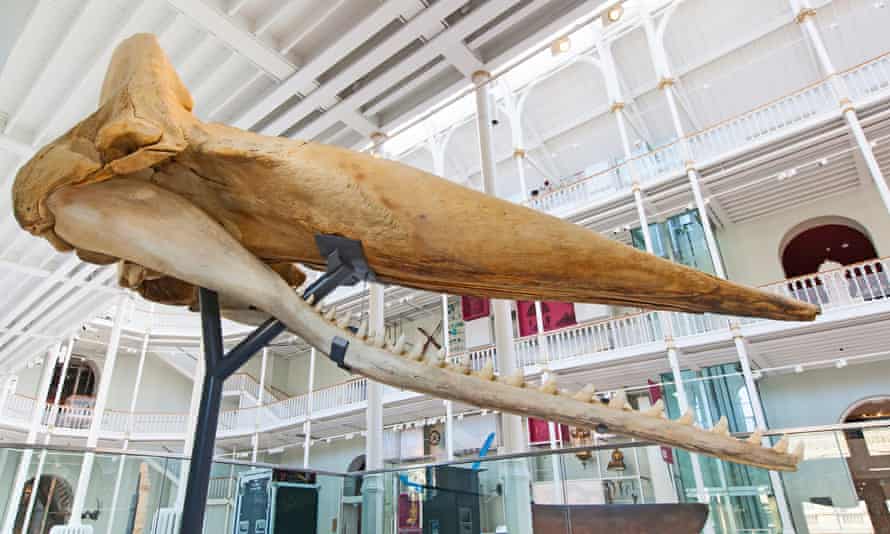 Whale moby
This sperm whale skull appeared in the work of Lucy Skaer, an artist who was finalized at the 2009 Turner Prize exhibition. Now on permanent display at the National Museum of Scotland, it has a collection of natural history, archeology, art and design, and is like a cabinet of curiosities. Moby (the name of the whale seems to have changed a bit) was a 40-foot sperm whale that was washed ashore on the River Forth in 1997. In memory, the skeleton was preserved as a museum specimen after a failed rescue operation. Skaer could only get a glimpse of the hidden Leviathan by incorporating it into the installation. Today, this giant skull elicits the wonder and contemplation of our kinship with this great creature.
National Museum of Scotland, Edinburgh.
don't forget
To follow on Twitter: @GdnArtandDesign..
Sign up for the Art Weekly Newsletter
If you haven't received regular art and design news by email yet, sign up here.
contact
If you have any questions or comments about our newsletter, please email us at [email protected]