Sculpted space by WAY Studio
Beijing base WAY studio Rejuvenated the interior of the Italian "Bianchi Plus" restaurant Hidden in the hustle and bustle of Shanghai city. The design team sought to create a relaxing spatial experience that elicited the tactile sensation of the visitor. Inspired by sculptures, food and classic Italian elements of nature, the walls appear with a brush-like texture, inviting customers to feel and explore. The sculptural undulating lines that unfold from the entrance form the path that is believed to lead to the center of the restaurant.All images by WAY Studio
Invert the sculpture and space
WAY Studio (See more) to create a more fluid atmosphere here) I chose a curved wall instead of a hard straight line. The concept behind the idea is to "reverse the position of the sculpture and the space around it." That is, instead of looking passively, the observer is inserted into this engraved space and actively participates. Apart from the walls, a range of furniture and delicate details such as planters, seats, façade and mirror decoration elements follow similar layered patterns, adding a more harmonious and unified feel.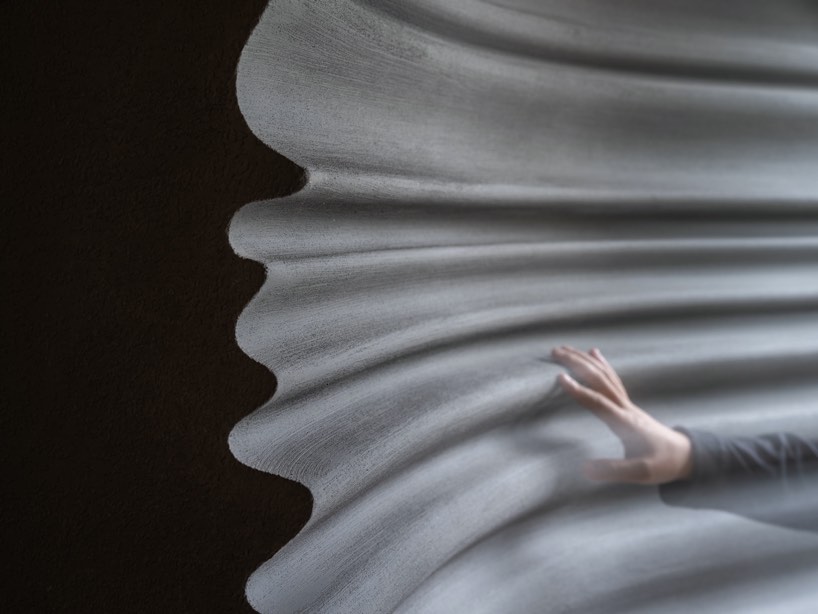 Nature pop
To further enhance the spatial experience, large lighting fixtures, inspired by the sparkling embers of wood flames, float above the main dining area.Meanwhile, a green pop of color peeks and adds from furniture that was otherwise muted. "Outdoor oasis mood", As the architect said. The southwestern side of the site provided a great opportunity to create a natural and calm atmosphere by incorporating abundant greenery into both indoor and outdoor dining environments. The wine rack is placed next to the existing pillars, adding a bright element between the tables while enhancing the privacy of the wearer. "From sparkling interior design to fragrant food, we are satisfied with both our visual and literal appetite."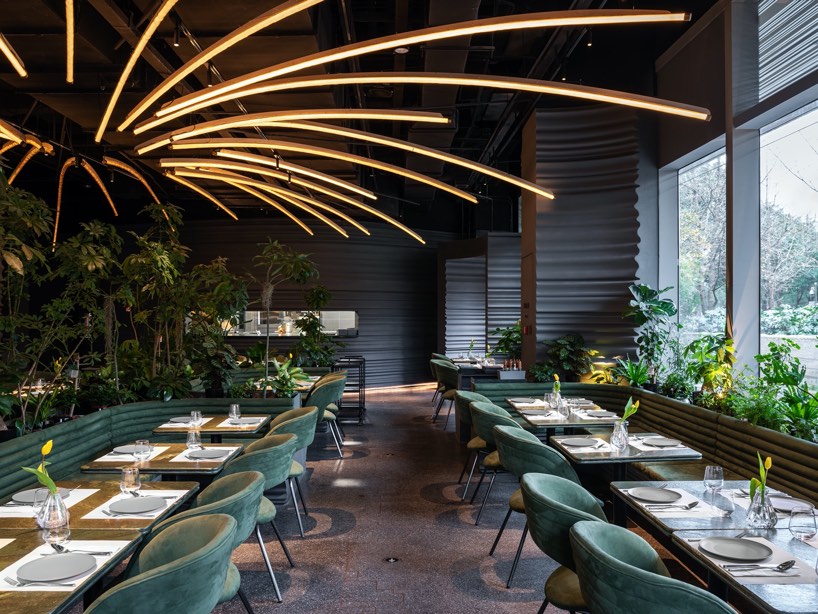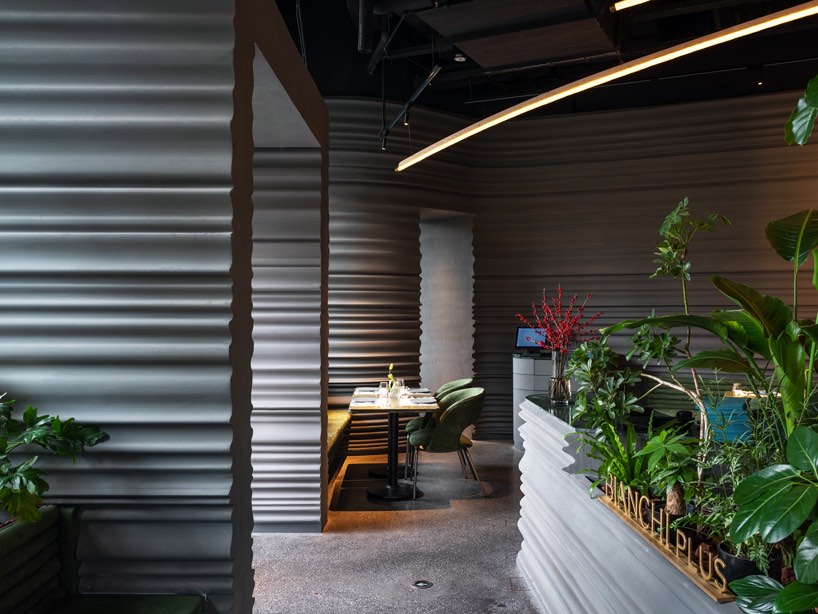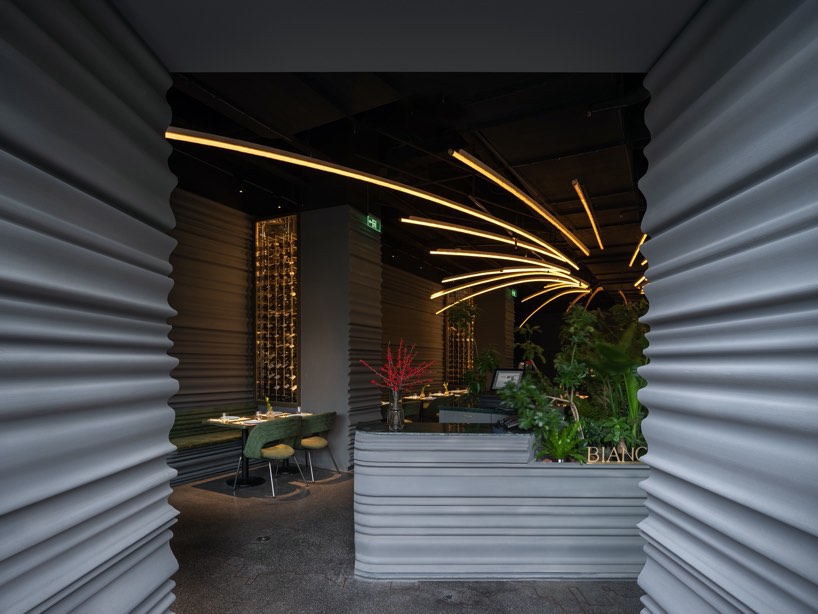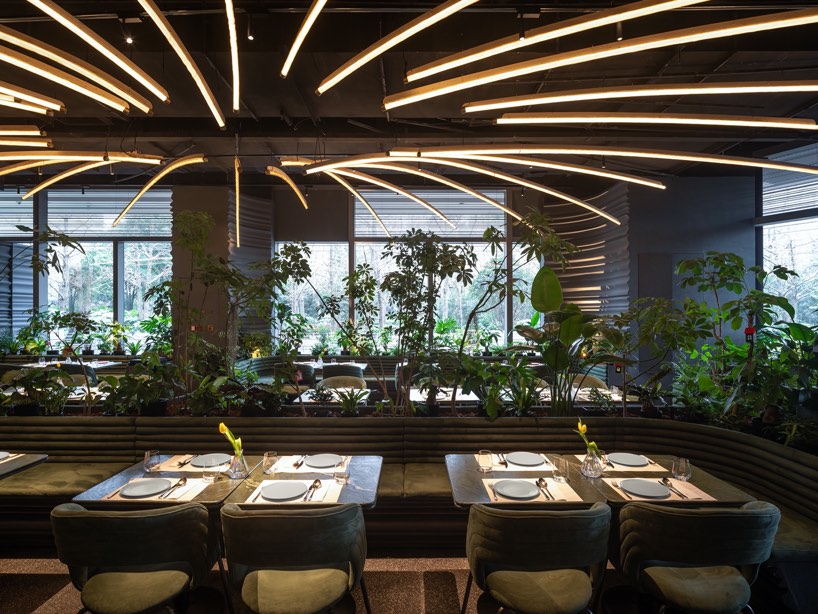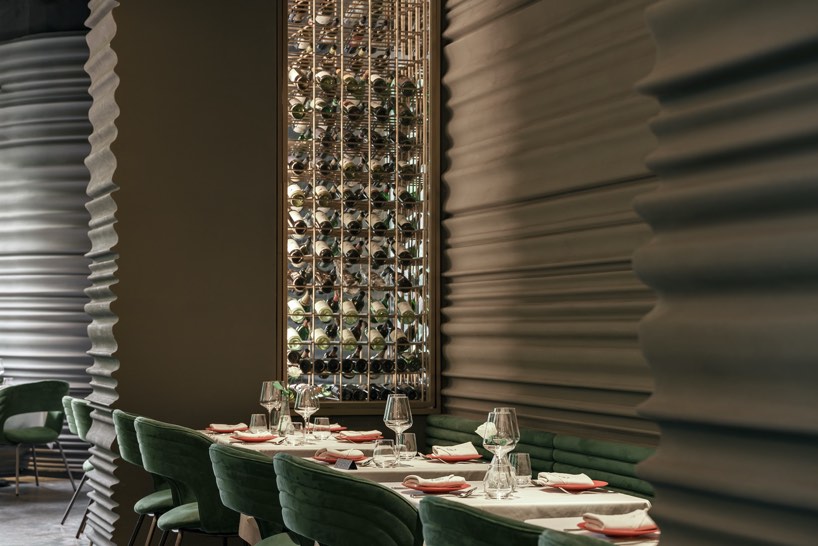 Project information:
designer: WAY studio
position: Shanghai
Completion time: 2021
Building area: 540 square meters
designboom received this project from our'DIY submission' A feature that welcomes readers to submit their work for publication.See more project submissions from readers here.
Editor: Christina Petridu | Designboom