After ten years, Louis Vuitton has teamed up again with the world-renowned Japanese contemporary artist Yayoi Kusama for a second collaboration. Art is no stranger to the French luxury brand as it is known to work with artists such as Takashi Murakami, Jeff Koons and Kusama.
To celebrate the new collection, which will be released in January 2023, Louis Vuitton and Yayoi Kusama took over Tokyo with a series of art installations as well as digital AR (augmented reality) experiences. The artworks and interactive features are spread across Tokyo at iconic landmarks including Tokyo Tower, Zojoji Temple, Shiba Park, Shibuya Scramble Crossing and Tokyo Station. You can find a map that highlights all the installations in the city on the Louis Vuitton website.
On the digital front, Shinjuku's 3D billboard displays a video of a Louis Vuitton skirt emblazoned with Kusama's dotted motif and an avatar of the 93-year-old artist. The video ad is running between 7am and 1am daily to December 7th.
The LV logo installation at the foot of Zojoji Temple can be seen until December 5th. You can catch it in between 8am and 10pm daily (until 18:00 on the last day). In the evening the installation will be illuminated from 16:00 to 22:00.
In addition, Tokyo Tower has been transformed into a festive holiday tree with the Louis Vuitton logo on the exterior of the iconic tower. This installation is available on 30 November as well as between December 16 and 18. The lighting at Tokyo Tower is from 17:00 to 12:00.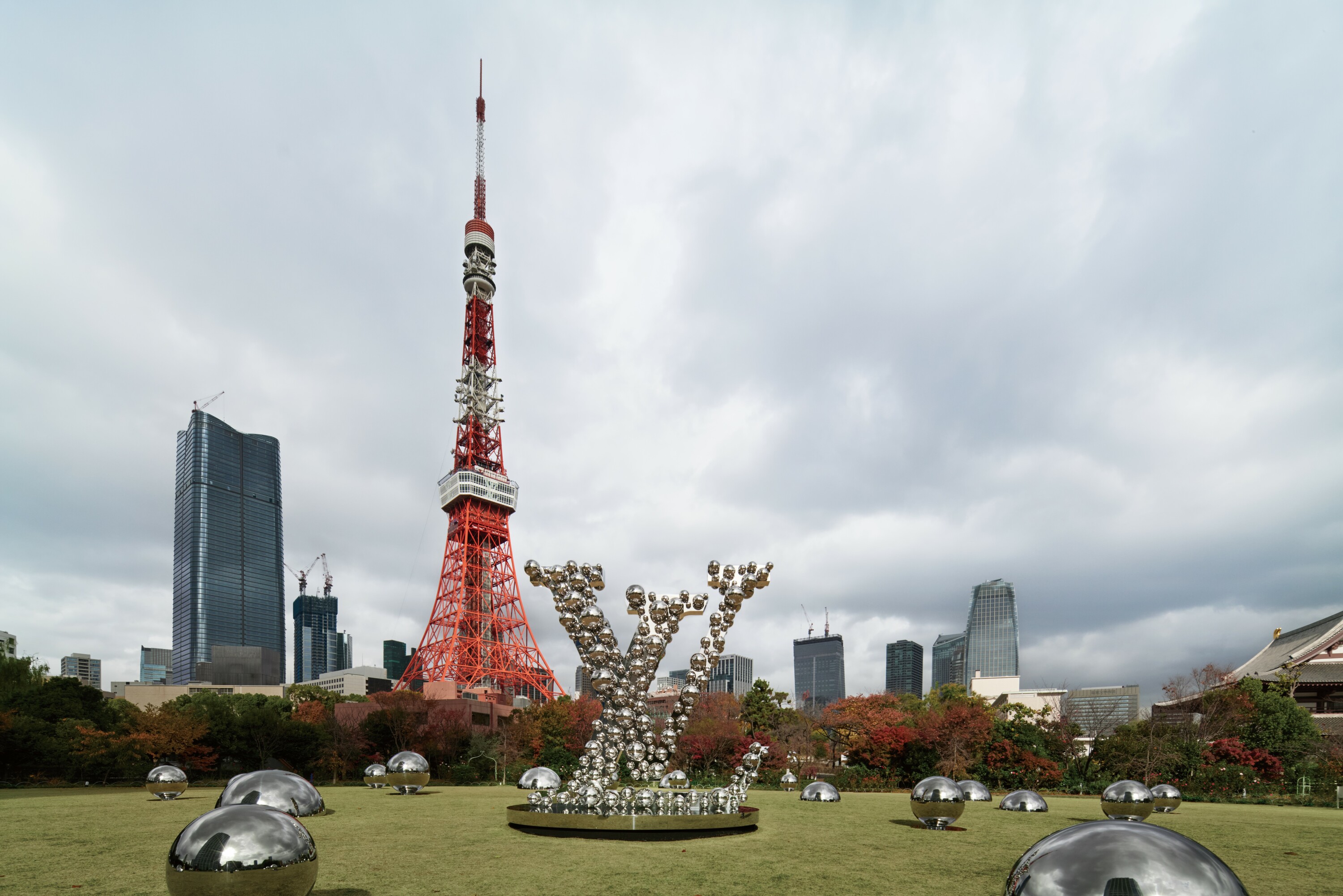 People walking through Shiba Park will be able to see an installation featuring Kusama's chrome spheres as well as a hot air balloon shaped like one of her signature pumpkins. Both installations are available from 8am to 10pm daily until December 29. These will also be illuminated at night 16:00 and 22:00.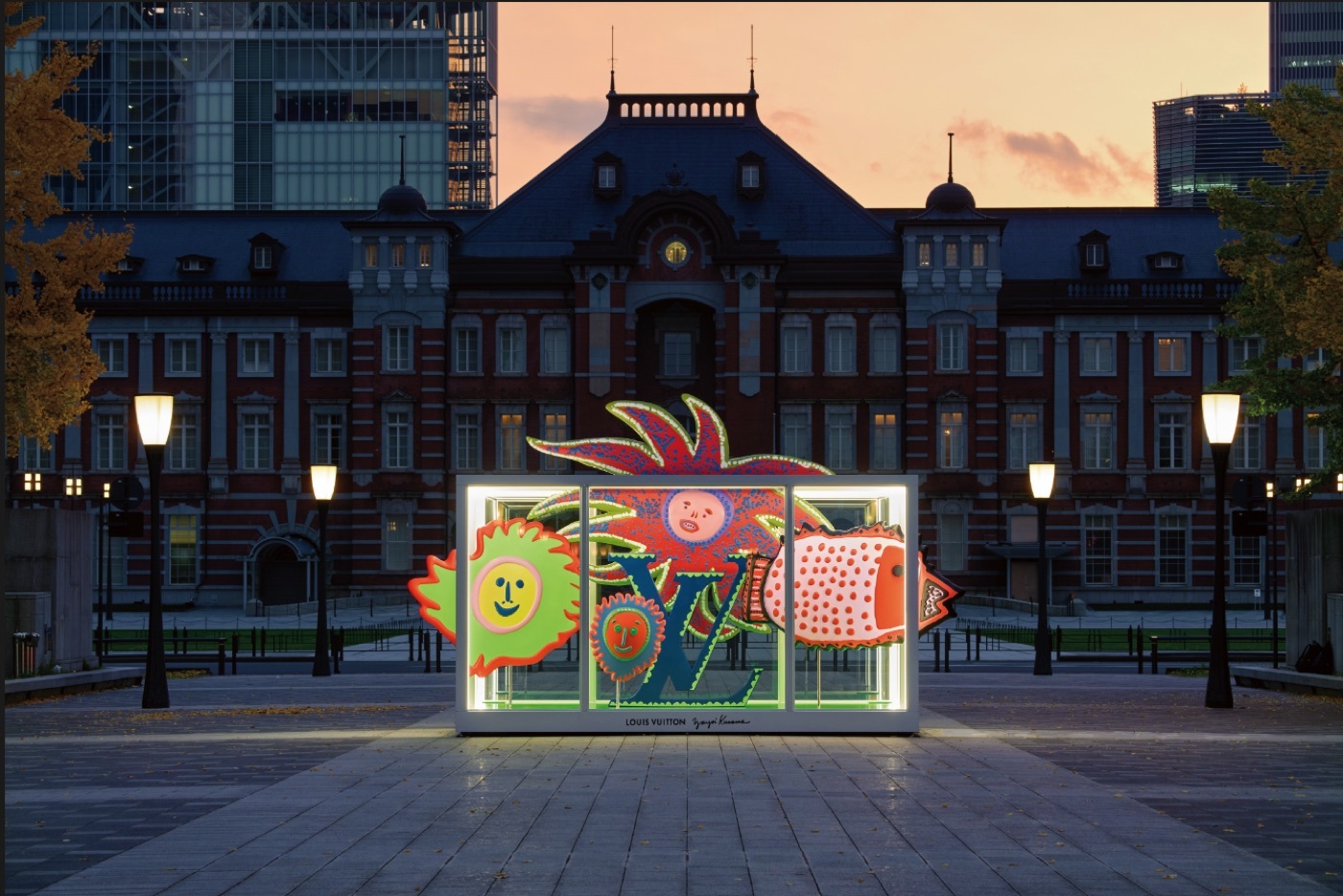 At Tokyo Station, you'll find another live installation set up along Gyoko-dori. This exhibition is only here until December 25.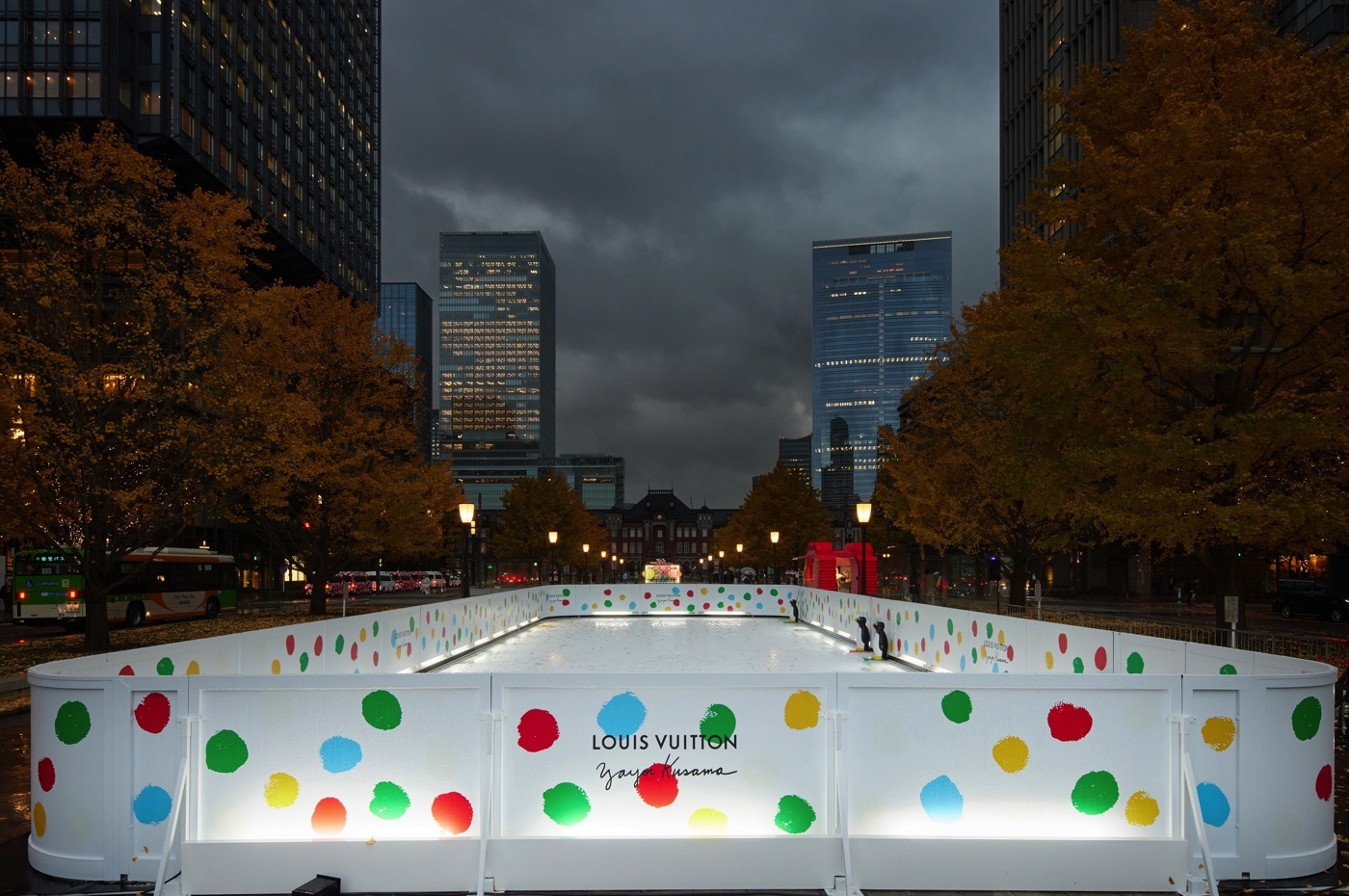 A massive skating rink has appeared near Tokyo Station, decorated with Kusama's iconic polka dots. The skating rink is open daily from 11am to 10pm to December 25 .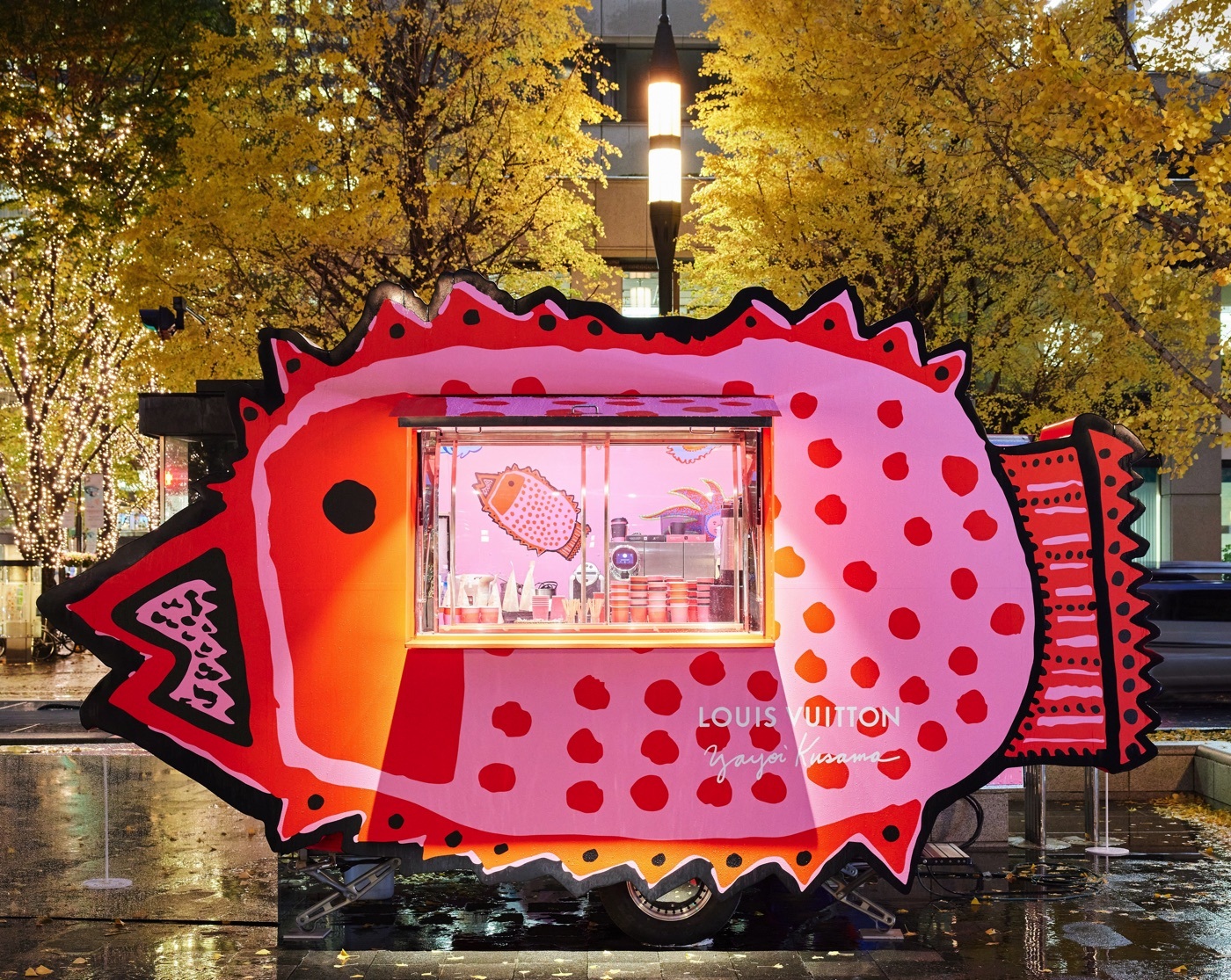 Finally, go find this quirky LV Fish Café on Gyoko-dori leading to the Imperial Palace. This pop-up cafe is to December 25serving snacks and drinks from 11am to 10pm daily.
The new collection, due in stores in the new year, will include handbags and accessories with hand-painted dots or metal spheres similar to those found in Kusama's 'Narcissus Garden' installations.
The city-wide installations are now on display until the end of December. You can find the exact dates and opening times for each installation on the website.
More from Time Out Tokyo
Guide to Japan's reopening to tourism: visa-free travel, valid vaccines, PCR tests and more
Enjoy up to ¥700 off movie tickets at cinemas across Japan
This teamLab exhibit in an abandoned bathhouse in Kyushu is also a spa retreat
The only two Moomin cafes in Tokyo will close on December 25
5 Best Japanese Movies and Series Coming to Netflix in December 2022
Want to be the first to know what's cool in Tokyo? Subscribe to our newsletter for the latest updates from Tokyo and Japan.